India is a place of both festivals and weddings. India's festive season has returned and is already well underway. The World Gold Council claims that this substantially impacts the rising demand for Gold, a yellow metal.
In fact, in its report on the patterns of gold demand for January to March 2019, the World Gold Council said that India's demand for gold jewelry grew to 125.4 tons, a year-over-year rise of 5%. This rise was due to decreased pricing and increased purchases made for weddings and festivals.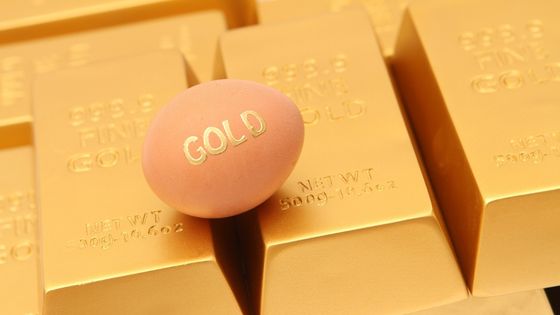 However, if you're a millennial or a member of Generation Z, you've likely asked at some time why our parents purchase so much jewelry, especially Gold. People from these generations often ask themselves this question.
Nevertheless, you are not the only person who wonders why Indian families spend such a significant amount of money on gold investments. In addition, the Reserve Bank of India attempted to investigate what factors may have led to this situation.
It isn't the most profitable investment; it doesn't provide a constant return and positively impacts the economy. And yet, two-thirds of household savings in India are made up of real estate and Gold. Why? Let's look at it.
The History Of Gold As A Symbolic Power
Gold has symbolized everything from devotion to fortune and authority for thousands of years. Several researchers had speculated that Gold may have been the first metal used by humans since gold prospecting was popular millennia before it became money.
Gold's early uses were worship and devotion to deities and idols. It was a universal occurrence on every continent where the element was naturally present. In many belief systems, burial rituals and rituals of religious ceremonies used Gold.
Additionally to being utilized in religious ceremonies, Gold was often used in art, both secular and sacred. Gold will account for approximately 50% of the demand for the precious metal in 2022 because weddings are central to the traditional practice of giving Gold as a present.
Royal families often displayed Gold as a symbol of their wealth and power, as well as to deepen their links to the sacred site, which gave them a great deal of legitimacy.
Gold has gained universal acceptance as a store of value and a medium of exchange, or, in other words, as riches, as a result of the great interest in it.
Since different civilizations and cultures could easily recognize the metal and bargain for its value, Gold encouraged trade and the movement of goods across the known world. The usage of Gold contributed significantly to the rapid adoption of the concept of money.
Many countries adopted the gold standard as their monetary system during the 19th and 20th centuries when Gold remained a prominent symbol of wealth.
The adoption of this standard, which closely matched the quantity of a country's currency in circulation with the amount of Gold it had on hand, occurred in the middle to late 1800s and aided in developing a global economy.
The same goes for India
India has been more obsessed with Gold throughout time, and Indians now consume most of the Gold consumed worldwide. In India, the same historically ingrained uses—religious connotations, family heirlooms, golden gifts, status symbols, and investment significance—remain.
Indians continue to look for new methods to get Gold and discover ways to integrate it into their daily life even though the great majority rely on a minimal amount of resources. How the gold rate prediction alters in their town or hamlet doesn't matter.
Why? According to Riaz Thingna, director of Grant Thornton Advisory, Gold can be purchased with relatively modest sums, unlike investments in houses, making it a more appealing option for those living in rural areas of India.
Gold In India
According to the top 10 stock brokers in India, 52% of gold production consists of jewelry manufacture, 12% of industrial usage, and 18% of investments (gold-exchange-traded funds and more).Central banks retain 18% of gold production.
The bulk of 52% of global jewelry consumption takes place in India. A middle-class family typically spends between Rs 15 and Rs 80 lacs on gold jewelry during their lifetime.
India is the world's biggest consumer of Gold. India has always had a romantic relationship with Gold. India consumes around 700 tonnes, or 33%, of the world's total gold production. India is now the country that imports the most Gold.
Is It Good For India?
Although Gold may seem advantageous individually, the country has significant adverse effects. We must go into some depth to comprehend this.
Where do Indians get their Gold? Indians consume most of the Gold that they consume. As a result, we need to buy Gold from other countries.
India purchased $21.9 billion worth of Gold in 2020, mainly from Switzerland ($10.1 billion), the United Arab Emirates ($2.57 billion), South Africa ($1.41 billion), and Ghana ($853 million).
The most extensive imported goods by India are crude oil ($59 billion), Gold ($21.9 billion), coal briquettes ($20.9 billion), diamonds ($15.8 billion), and petroleum gas ($13.8 billion).
In addition to Gold, the top 5 also include diamonds, primarily used in jewelry. You may wonder why this causes problems with currencies.
When we import Gold, we must pay with foreign money. It has a detrimental impact on the value of the rupee immediately and leads to additional price increases, particularly for gasoline and diesel.
The unproductive nature of Gold is another factor that may make it less beneficial to the economy. Gold does nothing except sit idle in bank vaults or safes.
Other financial instruments, such as fixed deposits, investment plans, shares, and bonds, are excellent productive capital sources for businesses and governments, having a favorable effect on the economy.