The technological transformation of the last decade is no hidden story, and we have witnessed almost every step. The industry still has room for innovation, and the infrastructure will add colors to its shape. Various industries have reaped their advantages regarding the telecommunication infrastructure, and the story is not yet finished. Maximizing profits from a telecom infrastructure investment takes nothing but proper deployment and management. This post will reveal what happens when you manage your telecom infrastructure properly, uncovering the possible advantages. Keep walking with us to learn more!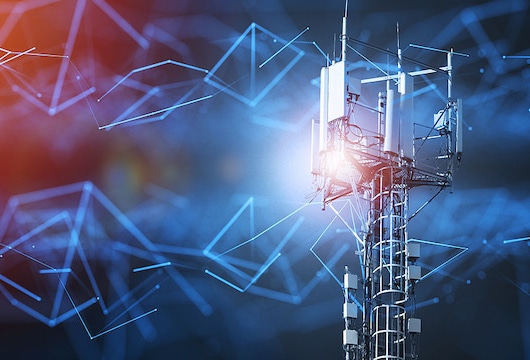 Positive outcomes of telecom infrastructure management:
Managing a telecommunication infrastructure with physical or virtual resources is a technical and challenging task. It might sound like an easy task, but the underlying process will test your technical skills. However, we will focus on what happens when you undertake that technical management process and put resources and efforts into use. Here are a few positive outcomes of proper management that you should never overlook. Let us begin with the most basic advantage.
1. Technical assets control:
Do you want to maximize your profits from telecom infrastructure investment and control your technical assets? The infrastructure management will help your cause! Monetization is easier with infrastructure management as network runtime and utilization capacity data can be shared between network engineers and planners. Besides these two parties, analysts and technicians would also be interested in this information.
Infrastructure management allows you to interpret and share data about the current state of the network. The data would be shared contextually and intuitively for better interpretation using different inventory or network views.
2. Improved customer experience:
Telecom infrastructure management can help you maintain the continuity of operations and stability of the overall customer experience. It happens as a result of end-to-end multi-technology elements that are useful in the management process. Effective and proper infrastructure management enables the comprehensive topology service, delivered with entire object virtualization.
The digitally managed ecosystem can bring along numerous advantageous elements to the table. They often include connectivity, geospatial data, and information that helps improve the overall customer experience. Do you want to install the infrastructure to reap its advantages? Consider contacting Telecommunication Infrastructure Dubai companies for proper installation!
3. Unlimited access to network assets:
Information about your network assets can make a meaningful difference in the operations, and you must access it. With proper management of the telecom infrastructure, you can gain unlimited access to your network assets. The management operates 24/7 runtime with your network microservice, making accessing your assets/data easier.
The rollout of new services is easier than ever with an efficient management system. The modern-day digital ecosystem allows you to always access your network assets and resources from anywhere. It makes management easier, ensuring higher uptime and network availability.
4. Operation optimization:
Do you want to optimize the digitally managed processes in your organization? Automation and templating processes in the resource management domain can help you with various things. It includes the following aspects:
Planning
Rollout processes
Device swapping
Moving and changing
Managing bulk and mass operations
Adding the element of optimization and automation to these activities will help you save time and effort. Your entire network will run like a grown horse, facing zero to little technical errors and faults. Resource management domains often need automation, which can produce excellent results when added.
5. New business opportunities:
Telecom infrastructure management expands your network coverage, opening new doors of opportunities. Your network, when managed properly, can expand its capabilities by using resources like bandwidth accurately. If your network is good at providing infrastructure services, it will meet new business and expansion opportunities.
Your digitally managed can keep its good shape with proper management, and you must never overlook this aspect. Various business and network owners often underestimate the importance of telecom infrastructure management, costing them to lose opportunities. Do you want to expand your business capabilities by installing a telecom infrastructure? Consider contacting Telecommunication Infrastructure Dubai companies and let these experts help you!
6. Provides the highest security:
Security is probably essential in a network, and you must pay great attention to it. Nothing can add more security to your network operations than proper management, as you can keep the hackers at a distance. When you implement the highest security standards, you can protect access to your critical infrastructure resources.
The security of continuing business operations carries utmost importance, especially in the current times. There must be steady connectivity among devices, connection topology, and power supply. Anything unusual can quickly be noticed with proper management.
Go digital with telecommunication infrastructure!
It's high time you add more dynamism to your business by bringing telecommunication infrastructure to the room. The system will allow your business to increase its performance, security, and customer experience by manifolds. Consider contacting reliable telecom infrastructure companies and let them install the system for you!