Since Commercial interior design is such a broad topic, we've probably all needed an interior designer at some point. But there are many misconceptions about this field.
The planning and development of interior settings that are safe, healthy, and useful fundamentally need the discipline of interior design; this technique goes beyond simple ornamentation.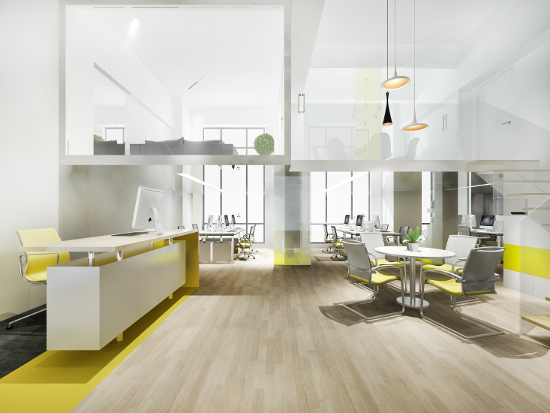 An interior designer should be a specialist with an in-depth understanding of space planning, familiarity with building materials and finishes, and the ability to comprehend client preferences.
Why Do Businesses use the interior design?
No matter the backdrop for a space—residential, medical, educational, cultural, civic, or commercial—interior design is important. Interior designers' work involves creating many sorts of interior environments.
If you consider larger commercial spaces, hotels and shopping malls can also be included. Consequently, commercial interior design is essential for running multiple businesses.
However, we must make sure that these business interior spaces are organized such that they are not only beautiful but also primarily useful. The structure or area is ideal for carrying out business effectively.
The design of an office or retail space is crucial to the business owner, clients/customers, and personnel since they have a direct impact on the long-term stability and success of the enterprise.
Who can oversee commercial interior design in Singapore?
Commercial interior designers are professionals who are associated with an office renovation company and have received specific training in the industry through formal schooling. They won't be able to plan and direct the construction of commercial buildings until they have a thorough understanding of how space functions.
These interior designers are experienced in every facet of commercial interior design, so they can provide their clients with greater guidance on choosing materials, colors, and fixtures that suit the brand's appearance and merchandise.
The designer selects how the space will be used after setting up the plan and thoroughly laying out the inside walls. In conclusion, the project's designer manages and assigns work to the specialists contracted to complete it.
Let's clarify the various commercial interior design styles:
Commercial interior design is a fascinating and alluring area. Despite the misconception that this sector is exclusively suitable for persons with a passion for fashion, it is not. Commercial interior design is developing concepts and putting them into action to make commercial structures, such as offices, malls, theaters, and other similar places, appealing without impairing their usefulness.
Renovating an office:
Another sort of business interior design is this. The success of a company is its ultimate aim, therefore investing in office refurbishment and design makes sense. The majority of the features that a perfect workplace should have may be included in office remodeling and design.
Anything that might make a workplace more appealing, enabling it to carry out daily chores properly for greater company, from carpeting and painting walls to altering or moving the furniture, is encouraged.
Interior decorating for stores:
Retail interior design is one of the most prevalent types of business interior design. Commercial interior designs come in a variety of forms, each with specific purposes and aims. To entice clients to make a purchase, retail stores must attractively display their merchandise. A sales counter is located behind a storefront where staff members help customers, manage cash registers, and have shelves and racks to showcase products.
Medico-Industrial Design:
It is a type of commercial interior design that primarily focuses on building spaces for medical staff and healthcare institutions. Many factors are taken into account while designing a room or area for a healthcare institution, including making sure patients, physicians, nurses, and other staff members have all the amenities.