Wall mount drip tray is an essential equipment for every bar or brewery where craft beers are served. These reliable trays will decorate any establishment and make your work even more simple and convenient.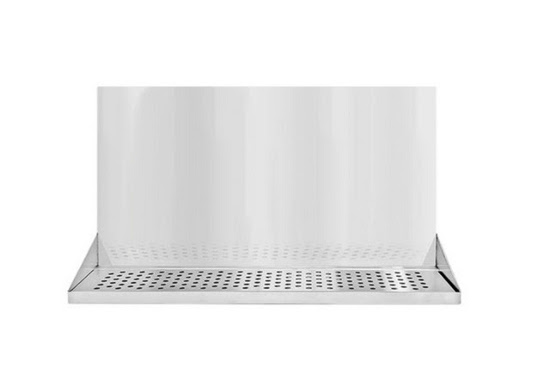 Wall Mount Drip Tray Characteristics and Benefits
Wall mount drip tray is the ideal solution for vertical surfaces. As a rule, such trays are installed near the kegerator door or right under the beer taps. Thanks to this, you will be able to collect all the drops or leaks from the tap.
The main advantages of such products:
Full control and catching of all drops;
Helps keep the bar and the floors in the establishment clean, so you should not worry about it;
Suitable for all types of coils, for hose/control valves;
Easy to mount and dismantle, so you can empty and clean the tray when it is needed;
Made of durable sanitary stainless steel for superior strength and corrosion resistance. Such a device will serve you as long as possible!
Wall Mount Drip Tray Types and How to Choose the Right One?
To understand what tray to choose for your establishment, you need to know the basic models of this equipment and their differences:
Depending on the number of taps
You can choose the device for a single tap, as well as buy a product that allows simultaneous catching of drops from 16 taps.
If you buy a tray for home use, you can choose a model without drain.
In turn, for pubs it is preferable to install a product with drain.
Thanks to the rinse, you will be able to quickly wash glasses and serve delicious aromatic beer to visitors.
Different shapes and sizes
You can choose a product that will fully meet all the needs of your bar and emphasize its style.
Do you know where to buy the best wall mount drip tray?
Visit the online store of the popular Canadian company Beverage Craft.
Here you will find a large selection of quality beer equipment and tools necessary for the successful functioning of the modern bar or brewery.
Brand specialists will gladly help you to choose the right type of tray, so you can get even more pleasure from your work!