There are various kinds of kitchen cabinets that can that you can get for your new house. Whether you have a budget for kitchen remodeling or not, there are kitchen cabinets that will serve your purpose. You can also go for the ready-to-assemble or RTA kind.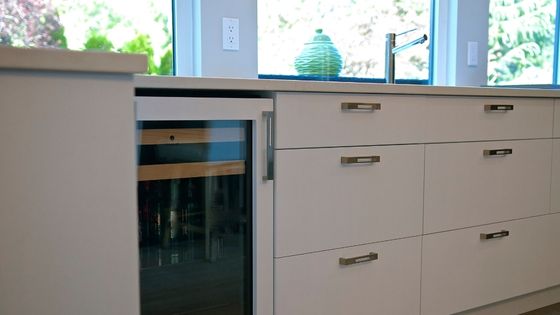 In this blog, I'm going to talk to you about some of the best kitchen cabinets that are trending this year.
In fact, they have this timeless appeal which means that you do not have to change them often. All of them are quite long-lasting as well. This means that they can withstand the normal wear and tear that comes with using a kitchen cabinet in a busy family.
Walnut kitchen cabinets
You might not know about it but walnut kitchen cabinets come with the perfect sheen and appearance that are required for your traditional kitchen. In fact, they can be customized and made a part of modern kitchens as well. Their color creates a warm and welcoming vibe. You can add drama to it with a black backsplash and even a white countertop. Grey countertops work well as well. The best part about walnut cabinets is that you can easily clean them with a wiper. You can also use vinegar and water in the perfect ratio to make a solution that can be used for cleaning the cabinets.
Buy modern walnut cabinets today!
Cherry wood cabinets
Cherry wood cabinets come in this beautiful reddish hue that changes color with time. If you want something classic, then you must go for cherry wood cabinets. They will also last you for years and you will not have any trouble cleaning them.
They can be installed in modern apartments as well.
White vintage cabinets
There are various kinds of white kitchen cabinets such as shaker style cabinets, Mystic white cabinets, etc. But what stands out are white vintage cabinets. This is because they help you create the perfect old-world bliss in your kitchen.
If you are inspired by the retro-style interiors, then you should go for vintage white cabinets. White kitchen cabinets open up a space and they will make the small heart of the house look bigger. Allow some natural light into your kitchen and witness magic in your kitchen.
The entire vibe of the kitchen will change. You will love hosting parties and cooking meals here. There are various materials and finishes when it comes to kitchen cabinets. In fact, there are certain styles, such as base kitchen cabinets, wall kitchen cabinets, tall kitchen cabinets, etc.
If you have doubts, you can always go for the walnut kitchen cabinets as they remain a classic style.
Grey nickel kitchen cabinets
If you like the contemporary lines and simple designs, then you can go for the green nickel kitchen cabinets. This happens to be one of my favorites because you can actually change the Wallpaper and play so much with the countertops when you are getting grey cabinets.
It has this unusual vibe and modern aesthetics about it. So these are a few kinds of kitchen cabinets that you can get for your heart of the house.
Cafe Vienna cabinets
They also have this very modern look and feel. They will provide you with enough storage options. They come with features like dovetailed under-mount. They enable changing the entire look and feel of your kitchen. If you have a big family and you want a classic design that you don't have to change in the upcoming few years, please go for café Vienna.
To know more about how to clean walnut kitchen cabinets, please read my other blogs and articles.