These products are typically applied topically and are intended to enhance beauty, improve skin condition, or provide temporary changes in appearance.
Cosmetics can include a wide range of products, such as makeup, skincare products, fragrances, hair care products, and more.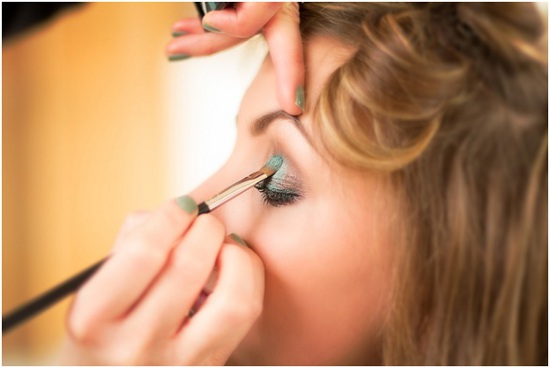 Makeup cosmetics are designed to enhance or change the appearance of the face, including products like foundation, concealer, lipstick, eyeshadow, mascara, and blush.
Skincare cosmetics are aimed at maintaining or improving the condition of the skin and can include items like moisturizers, cleansers, serums, and masks.
Cosmetics are available in various forms, including creams, lotions, powders, gels, liquids, and aerosols. They are typically sold in beauty stores, department stores, pharmacies, and online retailers.
It's important to note that cosmetics are regulated by various authorities to ensure safety and adherence to certain standards.
MAC Cosmetics
MAC Cosmetics is a renowned cosmetic brand known for its high-quality makeup products. Established in 1984, MAC (an abbreviation for Makeup Art Cosmetics) has gained a strong reputation in the beauty industry for its diverse range of products and commitment to inclusivity.
MAC offers a wide array of cosmetics, including foundations, concealers, lipsticks, eyeshadows, mascaras, blushes, bronzers, and more. Their product range is known for its extensive shade options, catering to various skin tones and undertones.
MAC is particularly celebrated for its diverse range of lipsticks, with numerous finishes and shades to choose from.
Sephora
Sephora is a well-known international beauty retailer that offers a wide range of cosmetic products, skincare, haircare, and fragrance brands. Founded in France in 1969, Sephora has expanded globally and now has stores in numerous countries, including Australia.
Sephora stores provide a one-stop shopping experience for beauty enthusiasts, offering a diverse selection of products from both established and emerging brands.
Customers can find cosmetics from popular brands like Fenty Beauty, Huda Beauty, Urban Decay, Too Faced, Anastasia Beverly Hills, and many more. Sephora also offers its own private label products, including makeup, skincare, and beauty tools.
In addition to makeup, Sephora carries a comprehensive range of skincare products, catering to various skin types and concerns.
Mecca Cosmetic
Mecca Cosmetic is a well-known Australian beauty retailer that specializes in high-end and luxury cosmetics, skincare, and fragrance products. Established in 1997, Mecca Cosmetic has become a go-to destination for beauty enthusiasts looking for curate selections of premium beauty brands.
Mecca Cosmetic stores offer a carefully curate range of products from both international and local brands. They carry a wide selection of cosmetics, including foundations, concealers, lipsticks, eye shadows, and more, from renowned brands such as NARS, Hourglass, Chantecaille, and By Terry.
Mecca Cosmetic is also known for its extensive range of skincare products, featuring brands like Drunk Elephant, Sunday Riley, Thatch, and La Mer.
NARS Cosmetics
NARS offers a wide range of makeup products that are known for their high quality and innovative formulations. The brand is particularly celebrated for its complexion products, such as foundations, concealers, and powders, which are available in various shades to suit diverse skin tones.
One of NARS' most iconic products is the "Orgasm" blush, which has become a cult favorite among beauty enthusiasts. The brand also offers a diverse selection of eyeshadows, lipsticks, lip glosses, mascaras, and other makeup essentials.
Bobbi Brown
Bobbi Brown is a renowned cosmetics brand founded by makeup artist Bobbi Brown in 1991. The brand is known for its natural and understated approach to beauty, focusing on enhancing one's natural features and creating a timeless look.
Bobbi Brown offers a wide range of makeup products, skincare essentials, and brushes. The brand is particularly recognized for its expertise in creating high-quality foundations, concealers, and complexion products that cater to a diverse range of skin tones.
One of Bobbi Brown's signature products is the "Bobbi Brown Foundation Stick," which has gained popularity for its creamy texture, buildable coverage, and ability to provide a natural-looking finish.
Benefit Cosmetics
Benefit Cosmetics is a popular makeup brand known for its playful and quirky approach to beauty. Founded in 1976 by twin sisters Jean and Jane Ford, Benefit has gained a dedicated following for its fun packaging, innovative products, and focus on solving common beauty dilemmas.
Benefit offers a wide range of cosmetics, skincare products and beauty tools. The brand is particularly known for its extensive collection of eyebrow products, including eyebrow pencils, gels, powders and tools.
In addition to brows, Benefit offers a variety of other makeup products. Their collection includes mascaras, blushes, bronzers, highlighters, concealers and foundations.
Urban Decay
Urban Decay is a popular cosmetics brand known for its eye-catching, bold and vibrant makeup products. The brand was founded in 1996 with the goal of providing high quality and unconventional makeup options.
Urban Decay offers a diverse range of makeup products, including eyeshadow palettes, eyeliners, mascaras, foundations, concealers, lipsticks, blushes, highlighters, and more. The brand is particularly known for its eyeshadow palettes featuring a wide array of pigmented shades.