Have you found yourself in a tough spot, hoping that your insurance claim would come to help you out, only to receive a denial? This situation leaves you feeling helpless and exhausted. But don't worry! Insurance adjusters are here to help you secure a fair claim. These professionals know how to handle claim denials as they analyze the policy details and fight on your side to turn the denial into an approval. So, next time you receive a disheartening denial, remember to reach out to an Insurance adjuster. This post'll explore how insurance adjusters are crucial in navigating the claim denial process like a pro.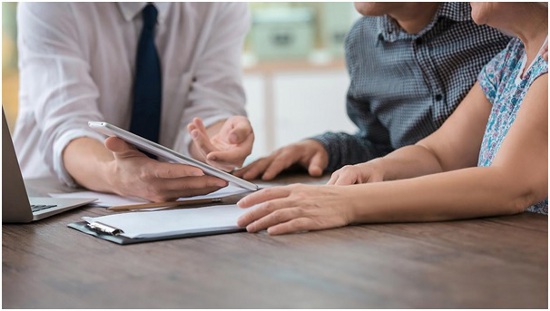 Understanding Insurance Claim Denials
Claim denials can occur due to various reasons. The most common among these is policy exclusion. Let's break it down in simpler terms. You are provided with specific terms and conditions when you purchase a policy. These details outline what will be covered under the policy and what won't. In the form of those terms and conditions, companies specify their exclusions. Exclusions can be defined as events or circumstances under which a company will not be obliged to cover the damages.
Let us understand this concept of policy exclusions and claim denials with the help of an example: Imagine you have car insurance and you get into an accident. Now under such a circumstance, you will file a claim to get covered for the damages. In contrast, you find out that your policy excludes coverage for drunk driving. If it's proven you were under the influence of alcohol during the accident, your claim might receive a denial.
You can also land yourself in trouble in case you don't have the proper documentation to back your story. Documentation mainly includes police reports, proof of ownership etc. So keep the receipts handy! Failure to disclose the relevant information, policy lapses, pre-existing conditions, fraud and misrepresentation can also lead to the denial of your claim.
The Role of Insurance Public Adjusters
Insurance Public adjusters have a crucial role in your claim process as they bridge the gap between the insurance claims and proving points. They assess the validity of your claims and determine the compensation. Although the responsibilities of adjusters vary depending on the type of insurance and specific circumstances, the general functions they perform are as follows:
1. Investigation
To gather relevant information, they review policy terms, examine the supporting documents, interview the involved parties and assess the extent of the loss. This helps develop a detailed understanding of the claim.
2. Coverage Evaluation
Adjusters meticulously evaluate policy coverage to assess if the claims align with the policy's terms and conditions. They deeply study policy language, exclusions, limitations and endorsements. This analysis helps them ascertain the extent of coverage meant for the claim.
3. Damage Assessment
They work alongside the professionals to assess the extent and value of the losses involving physical or property damage. These professionals may be contractors, appraisers or medical experts.
4. Negotiation
If the claim is disputed and requires further negotiation, adjusters facilitate mediation between both parties. They present the interests of both sides and strive to reach an equitable settlement.
Insurance adjusters mediate between the policyholder and the insurance company when a claim is disputed or requires further negotiation. They represent the interests of both parties and strive to reach a fair and equitable settlement. Through effective communication and negotiation skills, insurance adjusters work towards resolving claim disputes and reaching an agreement that satisfies all parties involved.
5. Documentation and Reporting
Adjusters keep detailed records of evaluations and communications throughout the process. This record comprises detailed reports outlining findings and supporting evidence, etc. These are helpful in claim decisions and future disputes or legal proceedings.
6. Customer Service
They ensure policyholders understand the claim process and satisfactorily know their privileges and obligations. A policyholder can seek the proper guidance and inquiries resolution from their insurance adjusters.
Assisting with Claim Denials
Now that we have learned the crucial role of insurance adjusters in the claiming process, it's time to understand how they assist policyholders who face dreaded claim denials.
Expert Evaluation and Guidance
It's common to feel exhausted after facing insurance setbacks and unsure of what to do next. This is the point where insurance adjusters shine. Their vast experience and knowledge serve as the base for profoundly understanding the terms and conditions and exclusions. Also, past track records get them well-versed in the process because they can easily spot loopholes in policy.
Uncovering the Missing Pieces
Policyholders may not be able to present adequate documentation. This can be disastrous, as we have discussed it as one of the common reasons for insurance denials. Insurance adjusters would not let this happen. They carefully examine documentation and look for missing details that can be a turning point.
Let's understand this with the help of an example:
You have been denied insurance for a laptop due to a lack of evidence. In such as situation insurance adjuster can guide you on what additional documentation can be an alternative to the evidence. They might suggest gathering purchase receipts, serial numbers, or even eyewitness accounts to substantiate your claim further.
Crafting a Compelling Appeal
Only a professional can gather information, build a strong case and present it in the most persuasive way. They are well versed with the appeal process inside out. Choosing the best Claim Adjusters in Toronto isn't hard. You can easily amplify your chances of your win working alongside an experienced lawyer.
Tenacity and Persistence
The insurance claim process is lengthy and arduous, but it's the insurance adjuster's job not to back down easily. There are chances that a policyholder might lose determination and persistence amidst the process due to exhaustion. However, it's the duty of the adjuster to strive until a resolution is achieved persistently.
Conclusion
When your insurance claim faces a frustrating denial, insurance adjusters emerge as your trusted allies. They have the knowledge, expertise and rock-solid dedication to serve you. Having an insurance adjuster by your side can be more beneficial than you imagine, as you would not be overwhelmed with assessing claims, finding missing information, and negotiating all by yourself. Their presence can make a difference in overturning a claim denial.