No matter what field or stage of life we get in, stories remain our personal favourite. Some go for movies, a few for web series and others like reading books, but it is not always possible to find time for any of them in our busy lives. Thus Audiobooks are a total game changer, making it handy to dive into our favourite stories anytime. Audible is a great app for Audiobooks, but might not suit everyone. So you can try out these Audible alternative and delve into a world of below mentioned Audiobooks.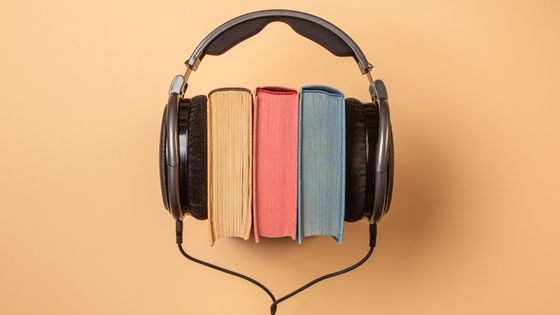 Below-mentioned are some passionately raging fiction audiobooks for every fiction sucker.
Outlander
Claire Randall, a former combat nurse, is back from the war in 1945 and is reunited with her husband on a second honeymoon. Their euphoric reunion is shattered when she mistakenly touches a boulder in one of the ancient stone ruins and is transported to Scotland wretched by war and raiding border clans – in 1743.
It will be interesting to find if Claire finds her way back to her own time, or destined to be forever linked with Clan MacKenzie and the valiant James Fraser.
Pride and Prejudice
Elizabeth Bennet first met with eligible bachelor Fitzwilliam Darcy turned out horrendous as she thinks him arrogant and conceited thus showing folly of judging in first impression. Mr. Darcy is indifferent to her good looks and lively mind and is a proud rich man. When she discovers that he is responsible for the troubled relationship between his friend Bingley and her beloved sister Jane, she is more than ever determined to dislike him. In the sparkling comedy of manners, the story unfolds and among all the middle-class drama, these two polar opposites come together.
Burn for Me
Amelia and Cade who were inseparable sweethearts in their highschool until Amelia finds her best friend Shanon, naked on the top of Cade. Since then, she parted ways with him not expecting to ever see him again. But when he returned home after his firefighter training, she found out the truth and the passion was reignited. Will their relationship be able to survive this time, or will history rerun itself?
"One alpha man. One bossy woman. A fire that won't die.'
Roomies
Holland Barker has had a crush on a subway guitar player, Calvin Mcloughlin for months but has no courage to talk to the gorgeous stranger. Fate steps in and Calvin saves her from a drunk passenger. Event takes a turn when she finds out Calvin is living illegally with an expired student visa. Impulsively, she married him, securing his music career and bounding each other together. It will be fascinating to see when these two confront their feelings.
Wanderlust
Joy Danvers, a gorgeous American woman and Griffin Thomas, a handsome French Britisher, two strangers who have been spending their vacation together in Paris. Life gives them double whammy when they find out that they are now associated with each other through their jobs. Will they be able to separate their infatuation from affecting their work lives?
Stuck-Up Suit
The dull life of Soraya became eventful when she saw a handsome angry man, Graham shouting over the phone like he ruled the world. He accidentally drops the phone which she picked and decides to return after deep consideration. He is a total jerk who didn't even let her in his office. Since then their lives completely changed when two polar opposites met and something sparked between them.
Takeaway
These romantic fiction audiobooks are sure to give you chills bringing you to their fictional world. Drop suggestions below if you want us to make a list in a different category.