Since it first appeared in science fiction, artificial intelligence (AI) has advanced significantly and is now a reality. However, artificial intelligence vs human intelligence is a new topic of controversy since AI has become a mainstream technology in the current business and is now a part of the average person's daily existence.
Artificial intelligence app development services aim to build and produce intelligent apps. Furthermore, artificial intelligence aims to carry out human-like activities. However, AI can not replace humans at all levels and eventually cannot outsmart them everywhere.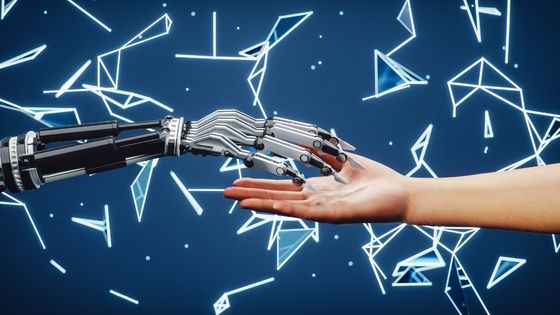 The main certainty is that AI will outwit and replace humans in a few years. But it's not fully accurate thoughts. However, robots may already learn from experience and make wise judgments thanks to highly improved AI. AI cannot operate at its best without relying on inherent human traits like human intuition.
Artificial Intelligence
Building intelligent computers that can carry out various activities that typically require human intellect and cognition is the goal of artificial intelligence, and it's a subfield of data science. For example, these sophisticated machines possess the ability to learn from past mistakes and historical data, analyze their surroundings, and take appropriate action.
Vendors have been rushing to use AI to market their products. Artificial intelligence aids them in rapidly expanding their firm and obtaining revenue. Several subsets exist, including those for machine learning, R, Java, and other well-known programming languages.
Computer science, cognitive science, languages, psychology, neurology, and mathematics are just a few disciplines that AI draws on for its concepts and methods.
Human Intelligence
Human intelligence is the mind's capacity that enables us to think, learn from various experiences, comprehend complex ideas, use logic and reason, solve mathematical problems, see patterns, draw conclusions, remember knowledge, and interact with others.
Human intelligence is distinct from other bits of intelligence in that it supports abstract emotions like self-awareness and passion. Moreover, it allows people to carry out challenging cognitive tasks. Human intelligence may be altered in response to issues that develop with it rather than being restricted to a specific pattern. Depending on the specifics of the circumstance, it may differ significantly.
Basic dissimilarities b/w AI and human intelligence
Suppose we may compare them on a natural level. In that case, human intelligence seeks to adapt to current circumstances by combining various unique cognitive processes. In contrast, artificial intelligence seeks to build objects that mimic human behavior and do human-like behaviors.
Artificial intelligence still struggles with picking up on connected social and passionate codes. People are often better at social interaction because they can acquire academic knowledge, are self-aware, and are sensitive to the feelings of others.
Modern computers typically consume 2 watts of power, but the average human brain consumes 25 watts.
Compared to humans, machines can process more data quickly. Currently, humans are unable to match the speed of computers.
Unlike artificial intelligence, humans can readily adapt to changes, which takes considerably longer. This enables individuals to acquire and excel at a variety of skills.
Humans are known to learn from their errors, and the foundation of human intelligence comprises clever ideas and intelligent attitudes. Therefore machines are unable to reason abstractly or draw conclusions from the past. They can acquire knowledge through information and frequent training but never develop the human-specific thinking process.
What can AI not do with a human?
The argument between human intelligence and artificial intelligence is unfair. However, AlphaGo and DeepBlue are two examples of intelligent computers that can perform in certain ways better than humans, but these are the production of humans. Still, they have a long way to go before they can equal the capability of the human brain. Despite being created and educated to emulate and simulate human behavior, AI systems are unable to make rational judgments like people.
In addition to discussing the differences between human and artificial intelligence, human intelligence is the primary aspect that has contributed to the definition of the simulations produced by artificial intelligence. The material that has been fed to them with the restricted problem-solving abilities that are available in this respect is, therefore, the key distinction between natural and artificial intelligence.
Humans have the rare capacity to learn new things and use them in conjunction with logic, comprehension, and reasoning. Real-world situations need a human-specific comprehensive, logical, rational, and emotive approach. Therefore, human intelligence appears to be far more possible than machine intelligence in certain respects than in others.
Future of AI and human intelligence?
AI was first developed by human intelligence. As a result, adding new features to AI entirely depends on changes made by the human intellect. Therefore, while examining the age-old argument over which is superior, human intellect has considerably more merit for developing Machine Learning techniques.
Artificial intelligence is the way of the future and will be quite helpful in developing a data-rich environment. People were given workable job options in the sector, which enabled them to change their professions.
The study of artificial intelligence has grown significantly in recent years and has been greatly aided by the creation of new branches that teach various aspects of data science. In addition, human intelligence can be tailored considerably more than artificial intelligence, which may not be able to handle a complex problem all at once.
Conclusion
Artificial intelligence has transformed from a science fiction component to reality, and there is little doubt that it is reshaping every sector and advancing humanity.
However, it is still impossible to precisely duplicate human intellect. Experts predict that it won't be feasible for computers to replicate human cognitive processes shortly. It was considered that researchers and scientists are still unsure of the complex processes behind the human mind. We will unlikely ever create machines that can think similarly to humans.
Create intelligent, strong decision-making systems with Cubix that can increase performance, save lives, and use less resources.