Starting a journey with plastic surgery is a big step, and it's all about finding the best version of yourself. Just like any major decision, choosing the right doctor to help you along the way is crucial. Whether it's a little tweak or a major change you're after, you'll want a skilled and trusted surgeon by your side.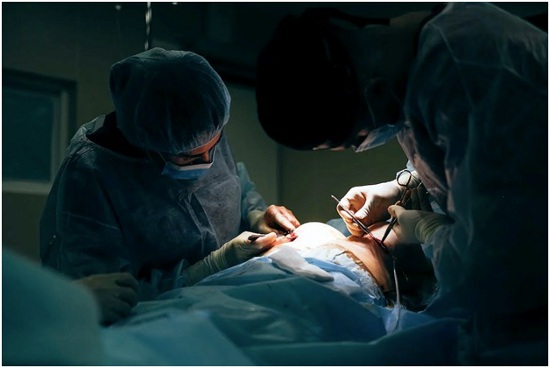 In this guide, we'll give you a handy list of questions and tips to help you find the best plastic surgeon for your needs.
1. Specialization: What Do You Specialize In?
Plastic surgery has lots of different areas.
Just like you'd pick a plumber for a leaky tap and not an electrician, in plastic surgery, it's good to find out what the surgeon is best at. When meeting with a surgeon, ask what they specialize in. If you're thinking about a specific procedure, find someone who does that a lot. This way, you'll feel more comfortable, knowing they've got the right experience to give you the look you're hoping for.
Here are some of the different specialties within the field of plastic surgery:
Cosmetic Surgery: At the forefront of aesthetic enhancements, cosmetic surgeons focus on procedures that beautify and rejuvenate. Common surgeries include facelifts, tummy tucks, and liposuction.
Reconstructive Surgery: Not all plastic surgery is about looking better; sometimes, it's about feeling whole again. Reconstructive surgeons address congenital disabilities, traumas, or the aftermath of illnesses.
Hand Surgery: Our hands are complex and vital parts of our bodies. Surgeons in this niche treat everything from common issues like carpal tunnel to complex hand injuries.
Microsurgery: This specialization is about precision. With the aid of microscopes, these surgeons often work on intricate reconstruction surgeries.
Craniofacial Surgery: Focusing on the head, skull, and face, these surgeons address both congenital and acquired deformities.
Pediatric Plastic Surgery: Children aren't just mini-adults. They have specific needs, and pediatric plastic surgeons have the skills and gentleness required to treat them.
Burn Surgery: Treating burns isn't just about healing; it's about restoration. These surgeons ensure that burn victims heal both physically and emotionally.
Breast Surgery: Whether it's augmenting, reducing, or reconstructing, these surgeons specialize in making sure patients feel confident and comfortable in their bodies.
Body Contouring Surgery: Beyond weight loss, reshaping the body can be essential for many, especially after significant weight loss or post-pregnancy.
Maxillofacial Surgery: These surgeons focus on the jaw and face, often collaborating with dentists and orthodontists for comprehensive care.
Aesthetic Medicine: Not every enhancement requires going under the knife. Aesthetic medicine offers non-invasive procedures for those who aren't ready or don't need surgery.
2. Experience: How Long Have You Been Doing This?
Experience counts, especially in plastic surgery. It's important to ask a surgeon how long they've been doing the procedure you're considering.
If they've done it a bunch of times, they've likely worked with different people and faced a variety of situations. This means they've learned the best ways to adjust the surgery for each person. They'd know the best methods, how to deal with surprises, and aim for results that look natural. Going to someone who's done it over and over means you're likely to be happier with how things turn out.
3. Age: Can You Work with People of All Ages?
Plastic surgery isn't limited to a certain age. It's crucial to find a surgeon who's comfortable working with patients from teens to seniors. Why? Because the treatment someone in their 20s wants might differ from someone in their 60s.
Imagine you're in your 20s, looking at a subtle change like refining your nose. Your priorities could be vastly different from a person in their 60s wanting to tackle age lines with a facelift. A versatile plastic surgeon knows these differences. They'll guide you towards what's best for your age and your personal wishes.
Selecting a surgeon familiar with all age groups means they've got a broad view of beauty and can advise you best.
4. Previous Work: Can I Review Your Past Procedures?
Deciding on a plastic surgery, be it a rhinoplasty, breast enhancement, or a facelift, makes you curious about the potential outcome. A good way to gauge this is by requesting photos of patients who've had the same procedure. It provides a glimpse into the surgeon's skill set and the results they've achieved in the past.
Think of a surgeon's before-and-after photos as their visual resume. By reviewing these images, you can assess if the surgeon's approach aligns with your vision.
But it's more than just a visual guide. These pictures set the stage for an open dialogue with your surgeon. They allow you to pinpoint aspects you appreciate in their work, ensuring both you and the surgeon are on the same page about your aspirations.
5. Anesthesia: How Will I Feel During the Procedure?
It's vital to understand the type of anesthesia that will be administered for your procedure. Will it be a mild sedation, designed to keep you calm and slightly drowsy? Or will it be a general anesthesia, where you're completely asleep and unaware of the ongoing operation?
Being informed about this aspect not only prepares you mentally but also gives you peace of mind as you head into the surgery. Knowing what's in store can make the entire experience more comfortable and less daunting.
6. Risks: What Could Go Wrong?
Every surgical procedure comes with its set of potential risks. It's essential to be informed about possible complications or outcomes. A trustworthy surgeon will openly discuss potential challenges during and after the operation. By understanding these risks, you can be proactive in ensuring your safety and ensuring a smoother recovery. While discussing risks might feel unsettling, being in the know helps you feel more in control and ready for the journey ahead.
7. After the Surgery: What Can I Expect?
Recovery is an essential part of any surgical journey. Knowing what to expect after the procedure helps you mentally and physically prepare. A few questions to consider include how many post-op visits are required and the potential duration of any hospital stays.
Post-surgery is akin to the return journey after a long trip. Just as you'd want to know about the return flight details after a holiday, you'd also want clarity on the recovery path post-surgery. A compassionate surgeon understands this and remains available for any concerns or needs you may have, reinforcing their dedication to your overall health and satisfaction.
8. Where: Where Will the Surgery Happen?
Preparing for a plastic surgery procedure isn't just about the "what" or "how", but also the "where." This may seem like a basic query, but determining the location of your surgery is crucial for both your comfort and safety.
While some procedures are conducted within the confines of a doctor's private clinic, others might necessitate a hospital setting. This choice often hinges on the complexity of the surgery. It's vital to ensure that wherever the procedure is performed, it's equipped with the necessary facilities and safety measures to ensure a seamless and safe experience for you.
9. Hospital Privileges: Are You Accredited to Operate in a Hospital?
When mapping out your plastic surgery journey, understanding the affiliations and credentials of your surgeon is paramount. Specifically, you might want to verify if your surgeon has "hospital privileges."
So, what does "hospital privileges" really mean? It implies that the surgeon is authorized to carry out surgeries within a hospital environment. Such permissions are essential to know because it means the surgeon meets the standards set by that hospital and can access the extensive facilities and support a hospital provides.
However, this is not just a question of access. The reputation and accreditation of the hospital itself should also be on your radar. You might want to inquire about the hospital's certifications. Is it nationally or internationally accredited? Or perhaps it has state licensing or Medicare certification. These credentials give an added layer of assurance about the quality and safety standards upheld by both the surgeon and the institution.
Taking the First Step
Picking a plastic surgeon is like choosing a partner for your journey to a new you. By asking these questions and talking openly to different surgeons, you'll be ready to decide. If you're looking for a great Plano plastic surgeon, consider only the most trusted. With this guide and your research, you'll be all set to begin your transformation under the care of a skilled and caring plastic surgeon.
With this guide in hand and after doing your homework, you'll be all set to begin your transformation under the guidance of a caring and skilled plastic surgeon who's got your back.
Whether you're considering a small change or a big transformation, know that you're not alone. With a reputable plastic surgeon and a prepared approach, you're taking a proactive step towards a more confident you.