Physical activities play the most important role in the well-being of humans. The human body is designed in such a way that it must invest at least one hour a day in some physical activity to function properly and efficiently. That is why, people of all ages need to stop being couch potatoes and one of the fun ways to do so is with sports activities. They are not only entertaining but will also benefit your body greatly.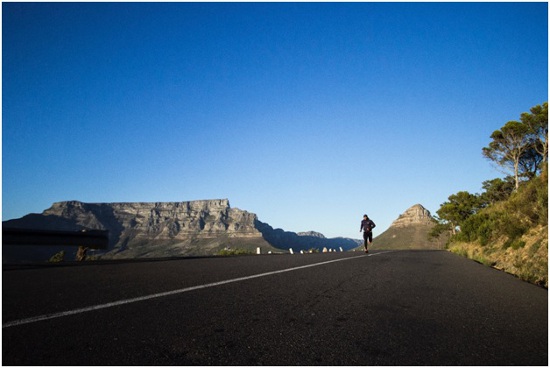 So if you want to achieve optimum health, consider involving in sports activities. Invest in all the essential sports accessories and get started on the path of health and fitness. You can use Sport and Leisure discount codes to make your fitness initiatives affordable and benefit from the sports while saving your hard-earned dollar. But before you get there, let's have a look at the health benefits of sports to understand its importance.
Top 8lHealth Benefits of Sports Activities
Here is how the sports activities will benefit you and urge you to step into the playground right away.
Improved Cardiovascular Health
Regular participation in sports promotes a robust cardiovascular system. Activities like running, swimming, and cycling increase heart rate and improve blood circulation, strengthening the heart muscle. This cardiovascular workout lowers the risk of heart diseases, such as coronary artery disease. Moreover, these exercises support reduced cholesterol levels which help to maintain optimal blood pressure and prevent the buildup of arterial plaque.
Weight Management and Enhanced Metabolism
Sports are an effective tool for managing weight and achieving a healthy body composition. This is one of the most important health benefits of sports particularly for those who want to stay fit. Engaging in physical activities burns calories, helping to shed excess fat and maintain a healthy weight. Additionally, sports accelerate metabolic rate, promoting efficient energy utilization. This metabolic boost aids in weight management reduces the risk of obesity-related diseases, and contributes to an overall feeling of vitality.
Stronger Muscles and Bones
When you actively take part in sports activities, your muscles and bone health will be improved greatly which is important for regular functioning. Sports activities particularly involve such activities in which you have to bear weight. This, as a result, stimulate your bone growth and density. Moreover, by giving you strong bones, it keeps you from the risk of many bone diseases like osteoporosis and fractures. Moreover, since sports activities involve repetitive muscle contractions, it helps to improve muscle strength. You will get better endurance and flexibility which will help you gain your desired physique and improved athletic performance.
Enhanced Mental Well-being
Sports have a profound impact on mental health, serving as a natural mood booster and stress reliever. Physical activity stimulates the release of endorphins, the body's feel-good hormones, promoting feelings of happiness and reducing anxiety and depression. Regular participation in sports also fosters improved sleep patterns, sharper cognitive function, and increased self-confidence, ultimately leading to better overall mental well-being.
Increased Longevity and Disease Prevention
There cannot be another better health benefit of sport than its ability to extend your lifespan and improve your life quality. As you exercise regularly, you have a lower risk of many chronic diseases such as diabetes, certain cancers, and cardiovascular conditions. Additionally, sports improve immune function, reducing the frequency and severity of common illnesses. The cumulative effect of disease prevention and a strengthened immune system enhances longevity, allowing individuals to enjoy an active and fulfilling life.
Better Social Connections and Teamwork Skills
The best part about sports activities is that they call for teamwork which will allow you to build connections and socialize. Sports activities offer an excellent platform where you can improve your teamwork skills. You will learn some important skills like cooperation and effective communication among your teammates when you take part in team sports. These interpersonal skills that you gain through sports go beyond the playing field. Using these skills in your personal life, you will benefit in personal relationships, your professional life and your social well-being which will positively impact your health.
Relief From Stress
When your mind is in the right state, you can do better in your general life and have better physical health. One of the important health benefits of sports is that it keeps your stress at bay. When you engage in your favourite sports activities even for a short while, you escape from your regular stressors in that particular period and make the most of that moment. You get relief from stress and enjoy the moment. This will help you stay happy and think positively about most of the things going on in your life.
Improved Mental Discipline and Goal Setting
Sports is not only a fun activity in fact it cultivates mental discipline and teaches valuable life skills. It makes you an expert in goal setting and perseverance which will help you in other aspects of your life as well. This way, you can also take better decisions for your health. You will be able to learn the importance of discipline, focus, and dedication all of which will help you in your overall performance. When you set personal goals in sports and work towards achieving them, it will impact the other areas of your life promoting self-motivation, resilience, and a strong work ethic.
Wrap UP!
Now that you walked through the health benefits of sports, make sure you get started with it today. Choose your favourite sports, gather a group of friends that are equally interested in that particular activity and get set. But while you take part in sports activities for better health, remember that good health is a product of both physical activities and a balanced diet. So do not expect much after doing your best in the playground if your diet is poor. So make you take in a proper diet and engage in any sports activity for at least one hour a day.