Mohs surgery is the most effective solution for common forms of skin cancer.
The gold standard for skin cancer treatment, this surgery has proven to eliminate basal cell carcinoma and squamous cell carcinoma without damaging healthy tissues in the body.
While the surgery may seem overwhelming and nerve-wracking, it pays to discuss with your physician how the procedure will go. It will help you set expectations and manage treatment better.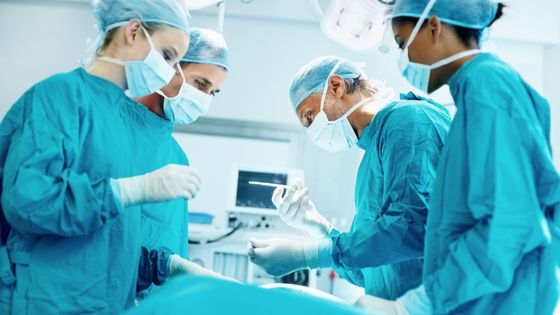 To make the most out of your consultation, you have to equip yourself by coming prepared. Here is what you need to expect if you talk with your healthcare provider.
Discussion of your medical history
A Mohs surgery consultation starts with assessing your medical condition so your physician can create a personalized approach from operation to recovery.
Be prepared to discuss any underlying condition you may have and your current medications.
You must detail your condition to your doctor, who may require you to seek clearance from your specialists. It will also allow your doctors to agree on the antibiotics necessary before your operation.
For example, if you have pre-existing cardiovascular disease, your physician may require a temporary halt of blood thinners.
Moreover, anti-inflammatory drugs like ibuprofen, Vitamin E, and alcohol may also be included in the list of things to avoid before your procedure.
Your physician can also look closely at your laboratory exam and diagnostic test results and see if areas need to be addressed.
Moreover, your family's medical history will also be part of the consultation. Be prepared to supply such information to your doctor.
Inquire about the procedure
The Mohs surgery consultation is the perfect time to inquire about the steps of the procedure to prepare you physically and mentally.
Commonly, patients feel anxious as the scheduled surgery nears. Your healthcare provider can assure you that there will be minimum discomfort or inconvenience.
You just have to go past the local anesthesia injection stage, and you'll already feel numb.
The doctor will explain the step-by-step procedure of the surgery. It will start with marking your lesion for removal.
Depending on the location of cancer, you may be instructed to lie down or sit. If your cancer is on your body, you must change into a hospital gown for easier operation. If it's located on your face, you need not change clothes.
A scalpel is used to remove thin layers of tissues for study. The surgeon will work on your layers until no cancerous cell is present.
It is possible to receive a referral to an oncologist if the cancerous cells have spread beyond the skin.
The removal of the specimen should only take a couple of minutes.
However, tissue processing covers most of the time, which lasts up to two hours. While you can sleep during this period, it also helps if you keep your phone charged or bring a book with you.
Will there be scarring after Mohs surgery?
Aside from removing the cancerous cell, scarring is another concern you can ask your doctor during the consultation.
Skin cancer specialist ensure that scarring will not be a huge drawback after the procedure. Since Mohs surgery does not destroy healthy tissues, you can expect minimal scarring. Surgeons most likely work to keep your skin at its best after healing.
Although your family and friends can still tell you had surgery, scarring in the area will not remain too obvious. Cosmetic enhancement after your Mohs operation is optional, but you will have to wait several months for clearance.
Doctor's experience
One of the most effective ways to gauge a doctor's capacity to perform a successful surgery is their experience.
Don't hesitate to ask about your physician's experience in Mohs surgery. It also helps to check on your physician's credentials and continuing education.
Additionally, you can further look into your doctor's affiliation. Your healthcare provider must be a member of an authorized organization, such as the American College of Mohs Surgery and the American Academy of Dermatology.
Aftercare and recovery
Once the procedure is done, it's time to discuss the recovery period. Mild side effects of Mohs surgery include swelling and soreness in the area, but your doctor may instruct you to apply a cold compress. You can also have over-the-counter pain relief for certain mild discomfort.
Along with an aftercare kit, your surgeon will give your post-op directions you need to comply with for more effortless healing and recovery.
Strenuous activities and heavy exercises are prohibited for at least 24 to 48 hours after the operation.
Your surgeon will instruct you to contact him as soon as possible once severe symptoms like bleeding or a high fever start to show. You may be given a contact number for emergency purposes if you need immediate consultation outside consulting hours.
Otherwise, follow the right wound care recommendations and attend follow-up check-ups.
Importance of consultation before Mohs surgery
Before your doctor ends the consultation, you will be asked if you have other questions or concerns for clarification.
Make sure you relay your concerns so that you and your doctor are on the same page once your surgery begins. You can list all your questions before your consultation for easier reference.
Again, discussing with your doctor is vital for patient awareness and setting expectations before the procedure.
Your consultation will also be a great way to address your pressing questions about the disease and how Mohs surgery can help you towards healthier living.