If you're planning an amazing and memorable photoshoot in Goa, then we've got it all sorted for you. Goa is one of the most exotic Indian locations in the whole country for you to get those beautiful pre-wedding shots with your partner-in-crime. 
The most common misconception and thinking people have about Goa is that it's all about the beaches. While there are some really beautiful and mesmerising beaches in Goa. At the same time there are various other beautiful locations as well.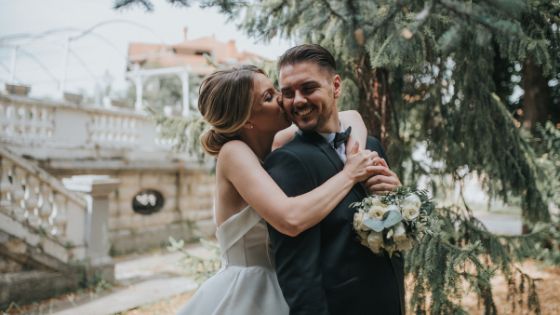 In this blog we'll be telling you all about those awesome locations so that you can capture Goa in its all forms and your love for one another the best way possible. 
So what are you waiting for, just plan your pre-wedding shoot In Goa by bookmarking these amazing locations:- 
1. We Just Can't Ignore The Amazing Goa Beaches
How can we not mention God's prized possession, Goa's exquisite and eye-catching beaches in its gorgeous ways. The beautiful sunset shots will add all the lovely and romantic feel to your pictures. With beautiful waters all around and  sand running through both of your feet. You can't afford to ignore the beach magic!
2. Luxurious Pre-Wedding Shoot In Goa
Take advantage of the beautiful and peaceful waters and plan your pre-wedding shoot in Goa on one of the luxurious Yachts. You can hire some well trained experts from the many cruise services that Goa has to offer. Now that's what we call a grand pre-wedding shoot, isn't it? 
3. Add Some Colour To Your Photos With Goa's Colourful Bylanes
Goa's architecture and ancient history are heavily influenced by the Portuguese not just only in India but all over the world and the beauty is worth watching. The colourful buildings give you a perfect vibe of rainbow and the bright colored bylanes give a very European feel to the whole place. And trust us, that will instantly pop up your pre-wedding pictures. 
4. How About Goan Vintage And The Most Elegant Mansions For Your Pre-Wedding Shoot?
Goa's rich culture and history are truly a worth watching thing of beauty. And if you love old vintage properties art, then Braganza House is perfect for you and will definitely satisfy you. 
5. Get Mesmerised By The Marvellous Churches
If there's anything Goa is well-known for other than its beaches and nightlife, then it's definitely the beautiful churches. Since Goa was under Portuguese rule during the colonial era, there are numerous churches to be found. And they are eye-catching and magnificent to watch. So naturally, Goa's churches make for the perfect pre-wedding shoot location in Goa.
6. Get Lost In The Wilderness For Your Pre-Wedding Shoot In Goa
Apart from its picturesque beaches, Goa is also blessed with its massive forest coverage, greenery and flora and fauna. So plan your pre-wedding shoot here with you and your boo who can take an exploratory pre-wedding shoot in the forests of Goa.
7. Pre-Wedding Shoot With Amazing Vintage Cars For The Classy Couple
As the streets of Goa aren't as crowded as other cities, a fancy car would work best as a prop to your pre-wedding shoot. There are many car services in Goa that let people hire fancy vintage cars easily for weddings and other purposes. 
8. Go Old School In Old Goa:
If you are crazy about the era of the 60's and the 70's and shortly you and your partner are old school or are fascinated about Rome, then this is the place for you in Goa!  
9. Broken But Beautiful!
Yes, you heard me right. If nothing else happens then, at least the best shots can be taken with broken props! There are many beautiful areas in Goa, where you can find things which have been broken and ancient since ages and have turned completely rustic yet unique. Pro tip for posing is to just simply sit on a rock, stare into distances (or into each other!) and admire the ruins of the surroundings!
10. Forests of Goa:
There is a massive forest rich in its green beauty cover in the eastern part of Goa for a romantic candid pre wedding photo shoot. Grab this one time opportunity to have a lovely pre wedding photo session right in its canopy. This will surely make your photoshoot in Goa surreal. 
The Chorla ghats:
Goa is one of the perfect choices because of its lush meadows greenery, dense herbage and pleasant climate. Remember to avoid doing a photo shoot here during the monsoon season. It can be quite muddy and tough to walk around. Also, you may meet the monkeys every now and then to photobomb your pictures!