Selecting optional subjects for the IAS mains examination can sometimes be very challenging. Optional papers, i.e., Paper VI and Paper VII, carry 250 marks each which sums up to 500 marks. These 500 marks out of 1750 can be crucial in deciding your rank in the IAS mains exam. So to score well in the optional subjects, you must know which subjects to choose and how to study them in-depth. There are several criteria one should look for before selecting the right subject as an option.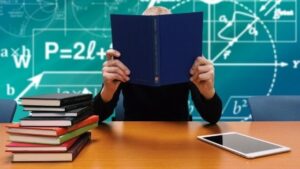 The first and the most important criteria are to select subjects that overlap with general studies topics. Let's look at topics that overlap best with the general studies subjects. This will help you get a clear-cut idea of which subjects to choose for IAS mains and how it reduces putting in the extra effort.
You can select optional subjects from several different subjects, some of which are mentioned below.:
Agriculture
Anthropology
Botany
Zoology
Medical science
Chemistry
Physics
Mathematics
Statistics
Chemical Engineering
Electrical Engineering
Mechanical engineering
Commerce & Accountancy
Economics
Geology
Geography
History
Political science
Public administration
Sociology
Philosophy
These are some of the most important subjects taken as optional subjects by various students every year in the UPSC exams. Now that you are aware of subjects that can be selected as optional subject. We will now see the subjects that overlap with General Studies, but before that, I suggest you join a good IAS Coaching Institute. They provide mentorship, test series, latest study notes, and many more things to their students. All these features make The Thought Tree the best IAS coaching in Jaipur.
Choosing Optional Subjects with maximum GS Overlap:
Many topics overlap with GS, which can help you save your study time. If you are left with a very limited time, this is an advisable strategy. If you are weak in a particular optional subject, it is better not to choose it even if it's an overlapping subject. This might ricochet your strategy.
Always check the general studies syllabus and check which subjects are well suited to you, and if your desired subjects overlap with the optional subjects, you are good to go.
History
Topics in history overlap with that of General Studies Paper I. Some of the topics in history like ancient, medieval, and modern Indian history and culture are present in GS Paper I and the History optional paper.
In the same way, many other topics in history overlap with GS papers.
The best way to prepare for History optional and GS papers is from Ncert Books for class VI to class XII History, The Thought Tree modules, which you can find online as well as in the form of booklets that cover most of the syllabi for History.
In the same way, Geography overspreads in GS paper I.
Political Science & International Relations
If you select political science as an optional subject, you will find it extending in general studies paper II. The syllabus for GS II mainly includes the constitution, government, social justice, and most importantly, international relations. All these topics are covered in political science, making political science an excellent option subject for GS overlap.
Economics
Economics will have related topics in general studies paper III as an optional subject. Economic development is a single complete topic in GS paper III.
Public Administration
In Public administration, topics like governance and Constitution overlap in the GS paper II. Subjects like sociology, law, philosophy, etc. also show significant overlap with GS papers, particularly in ethics paper
Make sure you don't choose a subject on your own to reduce your syllabus. Your concerns and prior knowledge matter a lot here. Other factors you should consider while selecting subjects are the availability of training and learning materials.
Conclusion
Some people might suggest that Political science and International Relations as the best subjects that cover the whole GS2 paper; some might even say that GS 4 subjects are all philosophical, but it is entirely up to the person who's studying that subject. Strategy for GS and optional papers and interest in that particular subject are all different. It would be best if you only chose your optional subject according to your interest. If there is an overlap of subjects in both GS and optional papers, then only it's a good strategy. If not, it doesn't make much of a difference but makes your preparation more laborious.