Exposure to different environments, people, and ideas may be gained via travel, which is why it is so fascinating. Your trip, for whatever purpose, may be wonderful.
But, as with everything else, a little forethought and organization may make all the difference in how pleasant and memorable your trips are.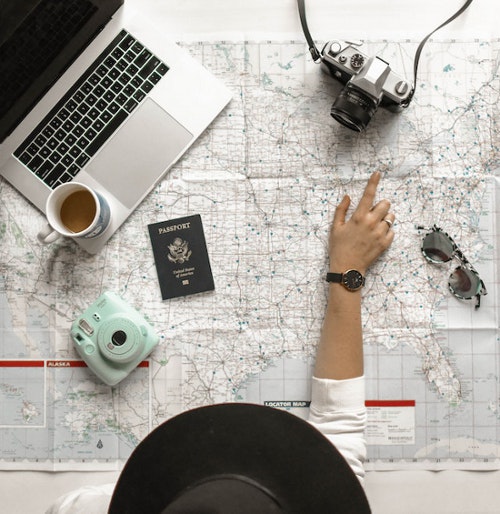 This article discusses three tips for having a great travel experience no matter the destination, efficient modes of transportation, and why traveling is important.
Plan Ahead
The first tip for having a great travel experience is to plan. Planning can help you save time and money, as well as make sure that you're prepared for any unexpected events.
Your first order of business should be to familiarize yourself with the history, language, and traditions of your destination. You may then come to the event with greater assurance and ease thanks to this preparation.
You should also create a budget and plan out your itinerary. Your ability to enjoy your vacation without going into debt might be greatly enhanced by knowing in advance how much money you can set aside for it. It would help if you also planned out your days so that you can make the most of your time. You won't have to deal with as much stress or confusion.
Also read: Travel As a Therapy
Finally, make sure to book your transportation and accommodations in advance. Taking this step will help you save money and guarantee you a place to stay when you arrive.
Pack Light
The second tip for having a great travel experience is to pack light. Packing light will help you save time and money and ensure you're not weighed down with too much luggage. Start by making a list of the items you need to bring, then narrow it down to the essentials.
Pack multipurpose goods that may be utilized in a variety of situations. A lightweight scarf, for instance, has several purposes: it may be draped over the shoulders, worn as a shawl, or used as a head covering. You should also bring items that are easy to clean and maintain, such as quick-dry clothing and stain-resistant fabrics.
Finally, bring a few items that will help you stay organized. Your passport or other travel papers may be safely stored in a tiny bag or pouch. A laptop bag can also store your laptop and other electronics.
Explore
The third tip for having a great travel experience is to explore. Exploring your destination will help you get to know the culture and customs of the area. Start by visiting local attractions and museums, which will give you a better understanding of the history and culture of the area.
You should also make an effort to interact with locals in order to learn more about the culture and traditions of the area. The action will help you get more acquainted with the area and its people.
Additionally, it would help if you tried to sample the local cuisine and participate in local activities. This will help you immerse yourself in the culture and make your experience more memorable.
Travel Tips: Modes of Transportation
Cars
Whether you own a car, rent one, use a ridesharing service, or take a taxi, driving is a simple way to get about. Taking a taxi, Uber, or Lyft might help you travel about unfamiliar areas.
Trains
For a relaxing and hassle-free trip, nothing beats taking a train. You may relax and enjoy the scenery on a train ride, whether you're headed to the big city for business or returning from a break at Rochester Institute of Technology.
Don't waste your time on a long trip without bringing along some entertainment like a book or a movie to watch. Certain trains even provide Wi-Fi and other conveniences.
Flying
There is no better way to kick off your trip than by hopping on a plane or a private jet and heading to a major metropolis. Air travel is the quickest and most flexible way to travel over great distances, including state borders, national boundaries, and even seas.
Regardless of the length of your journey, it's always a good idea to pack a cushion for your neck and something to keep you occupied.
Why Traveling Is Important
The value of seeing the world is often undervalued. It is a great way to learn about other cultures, expand one's horizons, and enrich one's own cultural identity.
For the many benefits it brings, here are just a few.
Cultural Appreciation
Learning about and appreciating other cultures is facilitated by travel. People can observe cultural practices and customs in person, which helps to better understand the world's diversity.
Gain New Experiences
The opportunities for growth and expansion that come with travel are immeasurable. The Internet has facilitated learning about the globe and its many civilizations.
Personal Growth
Getting out of your routine and seeing new places might help you become more adventurous and open-minded. It helps you learn new things and grow as a person.
Conclusion
Having a great travel experience no matter where you go is possible with a bit of planning and preparation. Start by planning and creating a budget and itinerary. Make sure to pack light and bring versatile and easy-to-maintain items. Finally, explore your destination and get to know the culture and customs of the area.
With these tips, you can ensure that your travels are as enjoyable and memorable as possible.