These days, it seems like our phones are constantly running out of battery. And, when our phones die, it feels like our whole world comes crashing down. No more being able to stay connected with our friends and family, no more being able to take pictures or listen to music, and no more being able to access the internet. It's a total nightmare.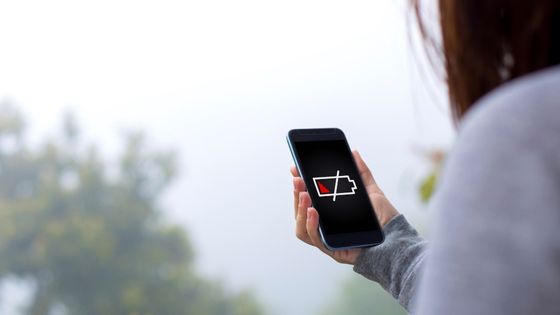 So, what can you do when your phone's battery is running low and you're nowhere near a charger? Well, there are actually a few things you can do to fix low battery dump and extend your battery life.
10 Method To Fix Low Battery
1. Check for battery drains
Check which apps are draining your battery the most? To do this, you should go to Settings > Battery. There, you'll see a list of apps and how much battery power they've drained. If you see anything that looks out of the ordinary, uninstall the app.
2. Use power-saving modes
Both Samsung and LG devices have a power-saving mode that can help squeeze some extra life out of your battery. Power-saving modes restrict certain features to help conserve battery. For example, Samsung's power-saving mode turns off the always-on display, reduces performance, and limits vibration. To turn on power-saving mode on a Samsung device, go to Settings > Battery > Battery saver. On LG devices, go to Settings > General > Battery > Power saving mode.
3. Enable Adaptive Battery
Android 9.0 Pie introduced a feature called Adaptive Battery, which uses machine learning to predict which apps you're going to use in the next few hours and limits battery usage for apps you don't use often. The goal is to improve your battery life without you having to do anything. To turn on Adaptive Battery, go to Settings > Battery > Adaptive Battery.
4. Take advantage of dark mode
Another battery-saving feature introduced in Android 9.0 Pie is dark mode. As the name suggests, dark mode changes your device's theme to black, which can help save battery life. In fact, Google says dark mode can save up to 60% of your battery life. To turn on dark mode, go to Settings > Display > Advanced > Device theme and select "Dark."
5. Use static wallpapers
If you like to change your wallpaper often, you might want to consider using a static wallpaper instead of a live wallpaper. Live wallpapers are pretty, but they can also drain your battery.
6. Reduce screen brightness
One of the easiest ways to improve your battery life is to reduce your screen's brightness. The brighter your screen, the more battery power it's going to use. To find the optimal brightness for your device, go to Settings > Display > Adaptive brightness and toggle it on.
7. Use Do Not Disturb
If you want to make sure you're not wasting battery power on notifications, you can enable Do Not Disturb. This feature will silence all notifications, but you can white list the apps you want to receive notifications from. To turn on Do Not Disturb, go to Settings > Sound > Do Not Disturb.
8. Uninstall apps you don't use
If you have a lot of apps installed on your device that you never use, it might be time to do some spring cleaning. The more apps you have installed, the more battery power they're going to use, even if you're not using them. To uninstall an app, go to Settings > Apps and select the app you want to remove.
9. Keep your software up to date
One of the best ways to improve your battery life is to make sure you're running the latest version of Android. Google is constantly working on new ways to improve battery life, so by keeping your software up to date, you'll get the benefit of those improvements. To check for updates, go to Settings > System > Advanced > System update.
10. Get a battery case
If you're looking for a quick and easy way to improve your battery life, you might want to consider getting a battery case. A battery case is a case that has a built-in battery, which can give your device some extra juice when you need it.
Now, you could relax a bit as you have known some effective tips to save your battery. Here's some bonus tips for you to extend battery life.
How To Get The Most Life From Your Android Device's Battery?
● Turn off any unnecessary apps or functions.
One of the biggest battery drains is having too many apps running in the background. If you're not using an app, make sure to close it out completely. Additionally, turn off any functions that you're not using, such as Bluetooth, GPS, or Wi-Fi.
● Reduce your screen brightness.
Your phone's screen is one of the biggest battery hogs, so turning down the brightness can help conserve some power.
● Use power saving mode.
If your phone has a power saving mode, make sure to turn it on. This will help to reduce your phone's overall power consumption.
● Avoid using your phone in extreme temperatures.
Using your phone in extreme cold or heat can actually damage your battery. So, if it's freezing outside or blazing hot, try to limit your phone usage.
● Don't let your battery drain completely.
Once your battery gets below a certain point, it can actually be damaged. So, it's best to charge your phone before it gets too low.
Final Words
Hopefully, above mentioned tips will help you to extend your battery life when you're in a pinch. But, if your battery does die, don't panic. Just find a charger and give yourself a break from your phone for a little while.