Baking cookies is a wonderful way to show your creativity, create something delicious, and make lasting memories. Whether you're baking for the holiday season or just because it looks like fun, there are so many recipes to choose from and ways to customize them that you're sure to have a tasty treat ready in no time.
Cookies have been around for centuries, and there are so many different kinds to choose from. From chocolate chips to sugar cookies, from peanut butter to oatmeal raisin, the options are endless! Each type of cookie offers its own unique flavor and texture that can be tailored to individual tastes. For example, if you're looking for something really sweet, a batch of chocolate chip cookies may be just the thing. If you're looking for something a little more subtle, try some oatmeal raisin cookies. No matter what type of cookie you prefer, there are countless recipes and techniques to help you create your perfect treat.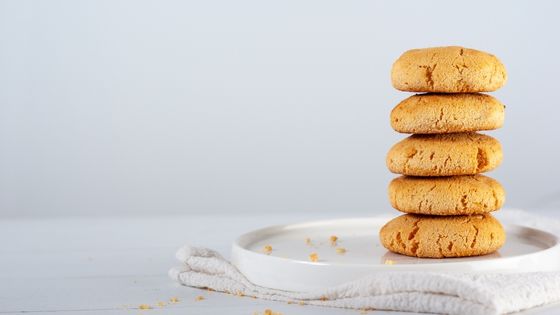 For those who want to get creative in the kitchen, there are lots of ways to customize cookies. For example, you can add different types of chips or nuts for a crunchy texture or experiment with different varieties of sugars like brown sugar, coconut sugar, and even honey. You can also have fun with the shapes and sizes of your cookies – from classic round circles to stars and hearts! And don't forget the icing – you can make a variety of decorative designs or just add a simple dusting of powdered sugar. With all these options, the possibilities are endless! Whether you're baking for special occasions or just indulging in a snack, cookies provide a delicious treat that's sure to please everyone. So why not give it a go and explore your cookie-making possibilities?
Cookie Recipes
No matter the occasion, there's a cookie recipe for it. Want to make something special for the holidays? Look no further than our festive gingerbread cookies. If you need a quick pick-me-up, try our easy no-bake chocolate chip cookies. Or for something a bit more decadent, check out our triple chocolate chunk cookie recipe. We've also got plenty of vegan and gluten-free recipes so everyone can indulge in the yummy goodness of baking!
Take your baking to the next level with our fun and creative cookie recipes. Our salted caramel cookies have just the right amount of sweetness and saltiness, while our red velvet crinkle cookies are sure to impress.
Note: If you have dietary restrictions, make sure you check all the ingredients before using anything to bake our cookie recipes. For example, those with halal dietary requirements may wonder are M&Ms halal, and unfortunately, you may find the answer being no. So be careful about your dietary restrictions before making the recipes below!
Basic Cookie Recipe
Preheat your oven to 375°F. Then, mix together 1 cup of butter or margarine, 1 cup of sugar and 1 cup of packed brown sugar until creamy. Beat in 2 eggs and 2 teaspoons of vanilla extract until blended. Gradually add in 2-1/2 cups of all-purpose flour, 1 teaspoon baking soda, 1 teaspoon salt and a cup of chopped nuts (optional). Lastly, stir in 2-1/2 cups quick cooking oats and 1 package semi-sweet chocolate chips.
Drop spoonfuls of the cookie dough onto an ungreased cookie sheet. Bake for 10 to 12 minutes or until golden brown. Let the cookies cool on baking sheets for a few minutes before transferring them to a wire rack to cool completely. Enjoy with a glass of cold milk and savor your delicious homemade cookies! If you've got leftover cookie dough, put it in an airtight container and store it in the fridge for up to a week.
M&Ms Cookie Recipe
Your taste buds are in for a real treat with this delicious M&M cookie recipe. This yummy recipe is sure to become one of your family's favorites! To make these cookies, you'll need some basic ingredients that you probably already have in your pantry: flour, butter, sugar, brown sugar, eggs and of course, plenty of M&Ms.
Begin by preheating your oven to 375 degrees F. In a medium bowl, combine the flour, baking soda and salt and whisk until combined. Set aside.
In a large bowl, cream together the butter and both sugars until light and fluffy. Beat in the eggs one at a time, then stir in the vanilla. Gradually mix in the dry ingredients into the wet mixture until everything is well combined.
Fold in your MnMs, making sure they are evenly distributed throughout the dough. Using a small ice cream scoop or spoon, drop dough onto ungreased cookie sheets about two inches apart. Bake for 8-10 minutes, or until the edges are golden brown. Allow cookies to cool on cookie sheets for about 5 minutes before transferring them to a cooling rack. These MnM cookies are sure to be a hit with your family and friends! Enjoy these delicious treats warm, right out of the oven.
Red Velvet Cookie Recipe
This red velvet cookie recipe will be the star of any gathering. They're soft and chewy on the inside, with a slight crunch around the edges, and each cookie gets its bright red hue from cocoa powder. The subtle chocolate flavor pairs perfectly with creamy cream cheese frosting. Whether you make them for a special occasion or just as a sweet treat, these cookies are sure to please.
To make the cookies, start by creaming together unsalted butter and granulated sugar until light and fluffy. Then add in an egg and red food coloring to get that classic red velvet look. Next, mix in cocoa powder and vanilla extract. Finally, gradually stir in all-purpose flour, baking soda, and salt until a soft dough forms.
Once you've got your cookie dough ready to go, roll it into balls and place them on a prepared baking sheet. Bake the cookies for 10-12 minutes, or until they are golden brown around the edges. Let them cool completely before adding cream cheese frosting on top. These red velvet cookies are sure to be a hit with all your friends and family, no matter the occasion!
Salted Caramel Cookies
This salted caramel cookie recipe is sure to be a hit with everyone in your family. With the perfect balance of sweet and salty goodness, these soft and chewy cookies are an irresistible treat that will leave everyone wanting more.
To make these delicious treats, you'll need: butter, brown sugar, granulated sugar, eggs, vanilla extract, baking soda, salt, all-purpose flour and salted caramel bits.
Start by creaming the butter and sugars together in a stand mixer or medium bowl. Once mixed, beat in the eggs one at a time until fully incorporated. Add vanilla extract and mix again. Now add baking soda and salt to the batter and mix until just combined. Finally, add in the all-purpose flour and salted caramel bits, stirring until everything is mixed together.
Form the dough into balls and place them on a parchment-lined baking sheet. Bake at 350F for 8 to 10 minutes or until lightly golden brown. Let cool completely before serving. Enjoy your salted caramel cookie treats!