The medication cost is rising at an alarming rate as the demand for prescription drugs keeps soaring daily. Affordability has become vital as many people without insurance can't pay for their medication. Fortunately, discount cards can help you save money and provide access to most FDA-approved brand-name and generic drugs. Read along to discover five critical things to consider when looking for a drug discount card.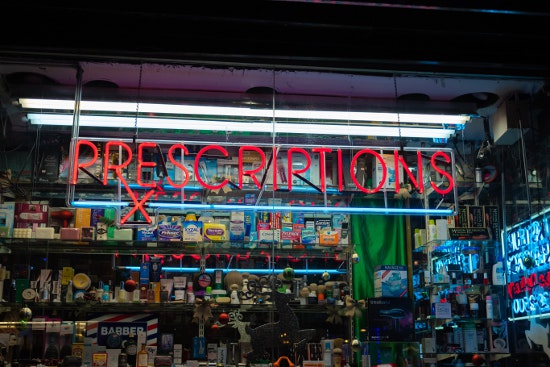 1. The Legitimacy of The Company
When paying 100% out of pocket for your medication, you must confirm the card program's legitimacy. The first step is to search the company's online presence, which entails the website and client reviews. A genuine company will allow you to use its search tool (either website or mobile app) to find the best deals on the specific medication. For example, you will see the lowest prices and the nearest pharmacy you can enjoy the discount.
From the onset, a legitimate company will state how it will use the information provided during enrolment. This HIPPA compliance will help safeguard your sensitive health information. Additionally, they have active customer service support to answer all your inquiries and offer assistance.
2. Your Eligibility
Enrolling in programs that allow you to use prescription discount cards at your pharmacy of choice will help you save lots of cash. With many insurance coverages helping to ease the burden of drugs cost, you don't need to have an active cover to enjoy amazing discounts. While the discount card is available for everyone, you can't use it concurrently with insurance benefits and other copy assistance programs.
Your location is critical in how much you can save using the discount card—some discount cards limit usage in specific regions and pharmacies. For instance, Inside Rx allows consumers to use the card in over 60000 US and Puerto Rico pharmacies.
3. Safety of Your Personal Information
When selecting a prescription card program, ensure that your personal information is secure. Some marketers aggressively gather your health and personal data, such as your name and home address. Soon after, they sell this information to companies of interest. In no time, you will start receiving unnecessary calls and promotions to purchase the medication you need.
It is noteworthy that a professional company will not ask for your personal information to participate in the program. Moreover, you don't require annual subscription fees to enjoy discounts. Reputable firms will need you to input your name, strength, and number of drugs, then present your card at a participating pharmacy. Before enrolment, ensure you read and understand the card's privacy policy.
4. Card Availability
Technological advancement has made it possible for consumers to have greater and faster access to medical discount cards. You can obtain a card directly from the company's mobile application or website. Downloading the issuer's mobile app gives you access to the discount card anytime.
Easy card printout, mail, or text for saving on your Apple Wallet guarantees swift access to your discount card. Some companies, such as Inside Rx, allow you to download a card for your loved ones and pets. This privilege allows you to save on human medications prescribed for your pets. Additionally, you can use a single card for up to 99 people.
5. Usage Restrictions
Most medical discount card companies issue specific restrictions on how consumers can use the card. For example, many consumers with state or federal benefit plans such as Medicare or TRICARE can't apply for discount cards on certain drugs.
Consumers may find applying discounts on brand medications challenging even after choosing to purchase the drugs outside the health benefit plans. Therefore, checking the company's restrictions on specific brands is vital to avoid inconveniences and frustrations. Luckily, most card companies have identified these brand drugs and highlighted the information on their websites.
Some restrictions target specific categories of consumers. For example, seniors aged 65 or above can lack access to branded inhalers for asthma. Also, you might find restrictions when trying to purchase specific insulin brands for your pet.
Conclusion
Medical discount cards will save you a lot of money, especially if you don't have insurance coverage. You can save up to 80% on brand and generic drugs by applying discount cards depending on select pharmacies and manufacturers. However, before you acquire this particular service, be sure to consider the above tips.