You may want to try other games than those you find at an online casino and looking for the top computer games for sports. Unfortunately, publishers hesitated to release their top-grossing sports games on PC for a long time. As a result, the sports genre on PC has been rather underrepresented until lately, except for EA's yearly FIFA release and Sports Interactive's Football Manager series. Nowadays, you should be able to find something to satisfy your need for competition, regardless of the sport you like.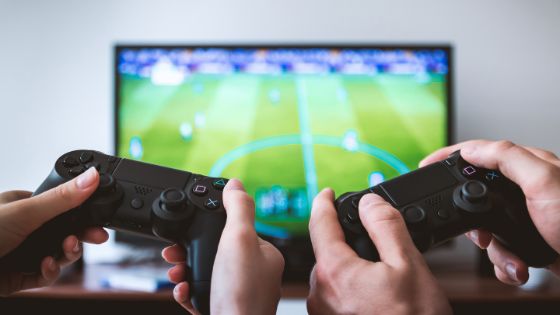 The sports games on this list often have smaller player bases than console equivalents, but that doesn't make them less suitable. In addition, some games have robust PC versions that support a range of high-resolution displays and high refresh rates. For example, have you ever wished to see the entire football field? On a PC, it is doable and without the graphical limitations of consoles.
Football Manager 22
One of the most intricate and sophisticated sports games ever is the Football Manager series. You can play as the next Pep Guardiola in Football Manager 22 as you manage your team of players while juggling a limited transfer budget.
Databases on hundreds of players, each with specific information about their playing style and potential, can be found in Football Manager. Football Manager 22 provides you the skills to become the most excellent manager of all time, whether you want to lead a non-league side up the ranks to success or you'd like to rule with a Super League squad.
FIFA 22
Since the 1990s, the FIFA series has been a mainstay of PC gaming. EA has always supported its PC audience during the uncomfortable years between engine improvements. FIFA 22's gameplay is hardly ground-breaking, but as they say, if it ain't broke, don't fix it.
Ever since FIFA 11 brought Ultimate Team to the people, FIFA has dominated the football landscape. The card game has altered sports games as gamers clamor for the newest game modes every week. The possibility of assembling your favorite players from the past and the present is just too alluring to pass up.
e-Football PES
Pro Evolution Soccer has been available on PC for nearly 20 years, and although it may not be as well-known as the FIFA series, it does have a dedicated following. Compared to FIFA, e-Football PES 2021 is well renowned for its realistic approach to football and for allowing players much more control over each player.
It's probably better if one avoids discussing the new edition of e-Football 2022 since it's a bit of a mess. But, remember, PES 2021 is excellent, so if you want to play a football game significantly different from FIFA 22, this is your best option.
NFL Madden 22
After a protracted absence, the NFL series has recently returned to the PC platform. Unfortunately, there are virtually no other football video games outside Madden NFL 22, which is the only choice. However, gamers can be grateful that Madden 22 is the same game as its console counterpart so that PC fans won't feel left out.
Over the last several years, the Madden series has come under fire for complacency brought on by a lack of rivalry. But, like any sports title, fans must accept the good with the bad in Madden 22, which is by no means the best game in the franchise.
NBA 2K22
NBA 2K22 is an excellent game with a powerful MyCareer narrative feature for single gamers to explore when playing offline. In addition to the full roster of contemporary teams, 2K22 gives gamers a selection of legendary teams from the NBA's past. For example, would you want to compare the 2022 Golden State Warriors led by Steph Curry to the 1996 Chicago Bulls led by Jordan? Matchups like this may be played without incurring additional costs.
The best basketball game currently available on PC is NBA 2K22. Unfortunately, the producers of NBA 2K are having trouble stopping cheats in almost every edition of the game, which regrettably makes online matches more irritating than entertaining.