Many gamers prefer to sit at their desk and launch their favorite PC sports games rather than using a popular console like the PS5 or Xbox Series. PC gaming is historically known for having the best player functionality when competing in online multiplayer environments.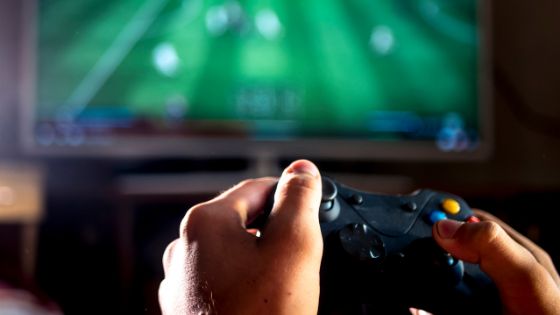 Although many top console games aren't available on PC, the latter still offers players the best online communication and sharing opportunities, which are very popular when playing with friends and doing things such as showing off 2022 NFL stats when playing Madden. PC gamers also need accessories to play their favorite sports titles and have many to choose from among the many gadgets available.
There are many advantages to playing PC games, such as the ability for players to customize a computer to make it as powerful a gaming system as they prefer. Other PC gamers will invest in a low-end gaming PC and only make upgrades when needed. No matter how players choose to build their system, they all need accessories to complement their favorite sports games, depending on their preference.
Game Controllers
In the not-so-recent past, PC gamers didn't have many choices for controllers and used keyboard and mouse controls to play their favorite sports games. Now PC gamers can use various controllers, including console controllers from Playstation and Xbox, which are now compatible with all newer PCs.
These console controllers are used with PC gaming more than before, with the popularity of Xbox Game Pass and PlayStation PC, which allow players to access their favorite console games on their computer for a yearly fee. However, even when not using these subscription services to play their favorite sports titles, the Microsoft Xbox wireless controller and the PS5 DualSense are two top-rated controllers for gamers playing sports titles on PC.
Racing Wheels
Playing racing is one of PC gamers' favorite sports activities, especially since the introduction of such popular games as Gran Turismo or Forza Horizon 5. Using a wheel feels much more responsive than using the analog stick on a controller or a mouse and keyboard to navigate. In addition, the pedals will give better braking and acceleration to help make the many sharp turns required in most racing games.
There are many choices available for PC racing wheels, which can be confusing unless you realize that just a few stand above all the rest. The Logitech G923 has consistently rated the best all-around wheel. It's an improvement on its popular G29 and gives an immersive driving experience without breaking the bank. Another top-rated racing wheel for PC is the Thrustmaster TS-XW, a popular choice among racing sim gamers. It features a high-quality setup with the most realistic and smooth responsiveness of any PC wheel. The height of the pedals can be adjusted, and an optional TH8A shifter is available that can be purchased separately.
VR Headsets
Watching or playing sports in Virtual Reality is the best sports gamers can experience using the most advanced VR hardware. There are multiple versions on the market, with just a few choices that are the best available at a wide range of prices. Of course, the popularity of VR headsets will only increase as the cost of investing in one falls in the future.
One of the best VR headsets available for PC in 2022 is the Valve Index. It's a high-end, comfortable headset made of high-quality materials with index controllers that are the best when playing your favorite games in a virtual world. It also has an LCD panel that shows refresh rates to compliment the power of the player's PC. The only downside is that it's a tethered headset that can become heavy after extended use but offers players the absolute highest-quality VR experience.
The Oculus Quest 2 is the most affordable of the high-end VR headsets. It's easy to use and has a more extensive selection of sports titles than any of its competition, including the popular titles Totally Baseball, Carve Snowboarding, and Thrill of the Fight. It can be connected to the PC using a link cable for better performance but can be used wirelessly.