A fantastic strategy to increase wealth and passive income in Pakistan is through real estate investing. The seventh-most populated nation in South Asia faces a number of challenges as its real estate industry expands. As a result, factors including buyer interest, demand, property taxes, and law are just a few. An investor must always be knowledgeable in order to make wise decisions, regardless of the circumstances. We are going to give unmatched insights and in-depth overviews of the purchasing patterns in various cities across Pakistan since a strong awareness of the market and research are two of the most crucial elements of investing in the country's real estate market.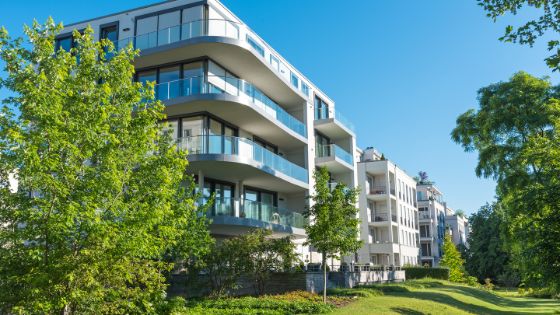 Zaitoon City Lahore
A new housing community in Lahore that has received LDA approval is called Zaitoon City Lahore. In Lahore's Sundar Road, it is well located. In specifically, Phase 4 of New Lahore City includes Zaitoon City Lahore. The Zaitoon City Lahore is fully constructed in Phases 1 and 2. The cycle of life is therefore fully in motion. Phase 3 is still being created. Zaitoon City Lahore has recently been introduced by the developers in light of the tremendous success of earlier phases. The Zaitoon group's project, Zaitoon City, has been officially authorised by LDA and offers outstanding real estate prospects to prospective buyers and investors. Following New Lahore City, this outstanding project offers residents the finest investment opportunities.
Zaitoon City Lahore Developers & Owners
The Zaitoon Group is proud of their project, Zaitoon City Lahore. Owners of this company and its CEO and chairman, respectively, are MianAyaz Anwar and MianEjazAnway. Regarding the company's earlier noteworthy accomplishments, Zaitoon City has provided cutting-edge office and residential developments under the names of New Lahore City, Lucky Center, Japan Center, Land Mark Plaza, and Center Point Plaza.
Zaitoon City Lahore NOC
Lahore Development Authority has accepted the society's No Objection Certificate (NOC) (LDA). All development is done out under LDA's supervision, and all processing complies with legality requirements. Zatoon City Lahore's registration number is LDA/DMP-III/1961.
Zaitoon City Lahore Location
The society has access to several schools, stores, hospitals, etc. and is situated in a great area that is accessible from many roadways. The Zaitoon city is situated on the major Canal Bank Road, and it takes less than 30 minutes to drive to a number of different locations, including the Lahore Ring Road, Ferozepur Road, and the Lahore Islamabad Motorway M2. The following list includes some of the notable landmarks in the Zaitoon City Location neighbourhood:
10 minutes' drive from Shahkam Flyover
20 minutes' drive from Motorway interchanges
25 minutes' drive from DHA Lahore
15 minutes' drive from Ferozepur Road
6 minutes' drive from Lahore Ring Road
30 minutes' drive from Lahore Airport
Facilities and Amenities
Zaitoon City Lahore is a devoted housing endeavor project where you may live life to the fullest. Facilities & Amenities it is the most desired area to reside in Lahore due to the current amenities and high-end facilities that are complemented by daily requirements. The comfort of every aspect of life is ensured by taking into account people's modern requirements.
Gated community
Purpose-built school
Zaitoon corporate office
Parks
Modern sewages and disposal system
Boundary wall
Mosque
Security
Security cameras
Shopping mall
State-of-the-art hospital
Gold class cinema
RUDN Enclave
A brand-new development in Rawalpindi called Rudn Enclave Rawalpindi claims to provide its inhabitants with a safe and tranquil living environment. However, these upcoming residential real estate projects in Pakistan are designed and developed by well-known real estate companies. The development and planning are managed by NESPAK Pvt. Limited, a recognised and trusted brand in Pakistan's real estate industry, while RUMRSCO Pvt. Limited is the market leader in the country's real estate market. The Rudn Enclave's excellent location, which will also enable purchasers to get the highest return on their investments by investing here, is designed to provide a new dimension to the real estate market.
Developers and Owners
A notable project called the Rudn Enclave Rawalpindi was created in the Rawalpindi region by RMRSCO (Pvt.) Limited and National Engineering Services Pakistan (Pvt.) Limited, or NESPAK. The CEO of RMRSCO, Mr. Rahim, has collaborated with some of the best consultants and developers to build the exclusive residential community of RUDN ENCLAVE. Urban Planning and Design Limited (UPDL), the company behind the successful GULBERG GREEN project, will also be RMSCO's development partner for RUDN ENCLAVE. Rmrsco Pvt. Ltd. is in the process of building Rudn Enclave, a 10,000-kanal housing complex close to Rawalpindi, which is bounded by Adiala Road, Bahria Town Phase-8, the M2 Motorway, and the N-5 National Highway.
RUDN Enclave NOC
Because individuals are hesitant to engage in projects without NOC, this is the most commonly asked question concerning Rudn Enclave. But it's crucial to understand that obtaining all the NOCs and approvals needed for a housing project—including those from WASA, Environment, Electricity, and Gas—takes a lot of time and work. Since Rudn Enclave is a brand-new home development, it will need a few weeks or months for the project to receive final permission from Rawalpindi Development Authority. The society has fulfilled all requirements and filed the necessary paperwork to the DC Office. Additionally, there is extremely positive news regarding the upcoming NOC.
Location of RUDN Enclave
In the centre of Rawalpindi, near MouzaKhasala, between the Khasala Dam and the Jawa Dam, sits the magnificent Rudn Enclave housing complex. Because Rudn Enclave is adjacent to major metropolitan thoroughfares and monuments, its position is desirable. It's on Adiala Road in Rawalpindi. Directly across the street is the M2 Islamabad-Lahore Highway. Several important areas of the city, such T chowk and Zero-point Islamabad, which are just 10 minutes distant, are also readily reachable from RUDN ENCLAVE. One further aspect of this society's attraction is the finished Ring Road plan. Additionally, Rudn Enclave is within a short 10-minute drive from a number of important metropolitan areas, including Tchowk and Zero-point Islamabad. As a result, the Ring Road pattern is another aspect of this society's attraction.
Here is some information about how to go to Rudn Enclave:
Travel time is 24 minutes to Rawat-Chakbeli Road.
The M-2 Motorway's Chakri Toll Plaza is 29 minutes away.
Phase 8 of Rawalpindi, Bahria Town, is 31 minutes away.
The driving time to Islamabad Gandhara International Airport is 48 minutes.
Rawalpindi is 48 minutes by vehicle from Saddar.
The Grand Trunk Road and the N-5 National Highway take you to Rawalpindi in 49 minutes.
51 minutes by automobile will get you to Rawat, Islamabad.
Amenities and Features in Rudn Enclave Rawalpindi
Developers of Rudn Enclave want to provide an endless amount of amenities and services. Let's examine a few of them:
Jamia Mosque
Gated Community
Golf Course
Yacht Area
Sports Complex
Jogging Tracks
Educational City
Community Center
Food Courts
Skywalk
Water Theme Park
Rudn Enclave Farmhouses
Conclusion
In conclusion, Zaitoon City and RUDN Enclave are especially effective, but selecting between the two will come down to personal choice. Both societies are rapidly evolving, and the developers are working on their separate projects to maintain their reputation in the market. Due to their appealing rates and simple instalment plans, now is the ideal moment to invest in any of these housing societies.