If you enjoy writing, starting a freelance writing career is a great choice indeed. Writing is an art. With zero investment, you can monetize your writing skills. You've landed right if you are searching for ways to become a freelance writer. This write-up will outline freelance writing and how you can become a freelance writer.
Anyone can enter this field if they have an interest and dedication to writing. It can be a way for some to earn extra money while some make it their full-time job. Additionally, freelancers create their websites to showcase their work as writers and advertise their skills.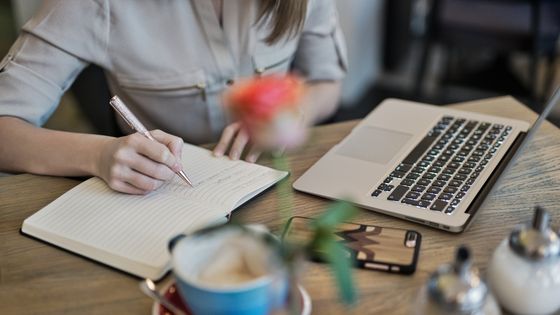 Read the text till the end to get details on freelance writing. Let's get started.
What is freelance writing?
A freelance writer works for different clients from different industries and creates content for them. Based on their interest, some write for a particular niche while others can write for distinct industries.
Freelance writers usually don't work in particular locations and mostly work remotely as independent entities.
Freelance writing can be editorial, technical, social media, content, and many more.
Now, without any delay, let us move to the process of becoming a freelance writer. Let's get started.
#Steps to Become a Freelance Writer
1. Research the writing industry
Before you start your career as a freelance writer, it is better to know about the writing industry first. You can research some established freelancers and study their biographies and content, like articles and blogs, to get a clear idea of what it is.
You may find articles by some writers where they have shared their journeys, how they got into this writing business, and how they manage it. You may also get some valuable writing tips.
2. Develop Work Management Skills
To start your freelance writing career, you must have basic management skills. To track your work routine, you can create a sheet that includes details of each project. The completed one, the one in progress, and the one to be done. The sheet can also track your payments, emails, and all the necessary business details. This will ease your work management.
3. Arrange all the essentials needed to start as a freelancer
To start your writing career, you must have a laptop or a desktop, a website to showcase your skills, a writing tool, a business email, a phone, a bank account, and an online payment service to receive payments.
4. Choose your niche
Now, it's time to choose what you want to write about. Generally, you can write about anything that interests you, and the possibilities are endless. You can start with business writing, copywriting, editorial writing, script writing, speech writing, or simply anything related to your niche. You have to choose a particular niche for yourself in the beginning and start creating content related to it. When established, you can expand your knowledge and topic coverage if you want.
5. Work on your writing skills
There is always scope for improvement. Even if you are a skilled writer, you can always get better. You can enrich your vocabulary, improve your grammar, sentence formation, and much more by reading articles and blogs by other writers. Practice writing and reading regularly. Practicing more will enhance your skills.
6. Create a website
To start your freelancing career, you must have a website to display your work. This can help you present your expertise in writing in front of the audience and increase your credibility as a writer. People can check out your work and assign you projects if you have an online presence. If you don't have any publications yet, you can start blogging on your website based on your niche to display your writing skills.
Creating a website is easy. You can get a domain name for your site and web hosting from a reliable hosting provider and choose a suitable hosting plan (cloud hosting will be best to start with).
Create your website using WordPress (a popular website builder) and start blogging or publishing your articles.
7. Market your writing
It is important to market your writing services to start your freelancing writing career. Your marketing efforts will be more effective if you have your website or blog and you regularly publish your creations on it.
Also, don't forget to include the details of your writing services on your main website page along with your personal as well as qualification details and a portfolio with a sample of your writing. Also, add a contact page detailing how users can contact you.
You can also use social media platforms to promote your content to reach a wider audience and boost your reach.
Additionally, you can guest post for other websites.
8. Find writing opportunities
Once everything is set up perfectly, you can start searching for writing opportunities for yourself. Various platforms ask to write for them and pay a decent amount for each article. Search for freelance writing on job boards, business networking sites, and social media and search for decent earnings. In addition to this, you can pitch your writing samples to online journals, magazines, and companies.
Before sending your samples or job applications to different companies, you can research the company, how they pay their writers, and what type of content they prefer by looking at their site's content and the reviews of writers on their site. You'll get an overview of the websites, and this will help you decide on the correct platform for yourself.
9. How much to charge
The charges depend on the experience of the writer. Professional writers usually charge word by word.
While starting your freelancing business, you must set your rate. Many beginners skip this step but make sure you get paid even a minimum. This will boost your confidence. To begin with, you may set your prices low and then progressively raise them as you gain experience as a writer. The rates also vary from type to type. Usually, editorial writing pays less compared to content writing. Also, it may depend on the company you are working for. Bigger brands may spend a good amount on their writers, whereas smaller brands may pay less. Set your rates accordingly, be confident, and start creating a readable, engaging, and great piece of content. Good luck!
Final Thoughts
So, these are the easy steps you can follow to become a freelance writer. Becoming a writer does not require extra effort. You just need to be flawless in writing. Your grammar, vocabulary, and sentence formation all should be perfect.
The benefit of freelance writing is you can set everything according to your comfort. You can choose the niche or topic of your interest and work schedule, work from anywhere, and even manage your workload on your own and, most importantly, your rates.
Follow the easy steps and start your career as a freelance writer today.