A quick, simple, and economical approach to improve your car's aesthetics is to upgrade the interior. You can make a few inexpensive changes to give your automobile a fresh look without shelling out a bunch on repairs and customisation.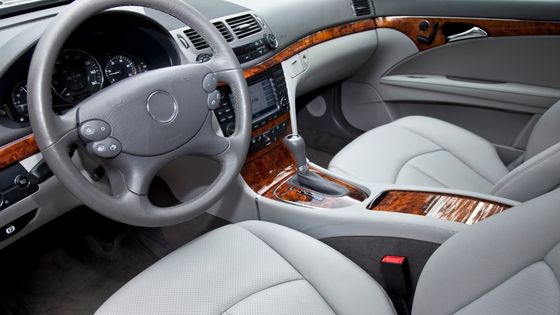 You can improve your car to make it look new even if it is already outdated.
You may modify your car's interior to make it look brand new even if it is an older model. Many people make this decision in order to maintain the value of their vehicles despite their less-than-ideal condition. Additionally, many of the changes are inexpensive and simple enough for you to complete on your own to avoid having to spend a lot of money all at once. There are a number of ways you can change the appearance of your car. You have two options for installing aftermarket accessories: either you buy them and do them yourself, or you take your car to a nearby mechanic. This blog will concentrate on a few straightforward upgrades that anyone who is familiar with basic tools can complete at home.
Seat Coverings Made Of Leather
The inside of your car can be improved with custom leather seat covers. They are simple to set up, take down, and clean. They are available in local shops or online. Additionally, practically any vehicle can use them. To get custom-made coverings, all you have to do is measure the dimensions of your seats and place an order. These seats will look fantastic and offer more comfort during long commutes. When you want to wash them or use different seat covers, they are also simple to remove.
Custom carpets and floor mats
Carpets and floor mats are a great way to upgrade the interior of your car. Carpets and floor mats are also easy to install, so you don't need to spend money on getting someone else to install them for you.
You can get custom carpets and floor mats made so that they match the colour of your car. You can also customize the patterns on them, or even get them in unique or funky designs.
Dashboard Improvements
The inside of your car can easily be updated with a new dashboard. Your dash can be painted any color you choose, or you can have it made out of wood or carbon fiber in its stead.
There are numerous ways to alter the material and style of your dashboard if you want to take things even further.
While some of these upgrades might involve more work than others, most DIY enthusiasts with access to equipment and knowledge can complete all of them.
A/C Vent Improvements
One of the inside features of your car that is most noticeable is the A/C vents. They're also among the simplest to replace, so if you want to modify the interior of your automobile, you should start there.
Almost any car parts store will have vents in a variety of sizes and designs. Finding what you're searching for may take some effort, but once you do, it will be worthwhile because your new vents will look beautiful on your dashboard and improve driving comfort.
Head and tail light upgrades
Changing out the headlight bulbs and bulbs can take you a few hours, but it's not difficult. If you find that the headlights are dim, they may just be old and need to be replaced. Headlights can also get cloudy due to road debris or water damage.
You may change the interior of your car in a variety of ways.
The interior of your car can be renovated to make it look brand-new and modern, especially if it is an older model. Either you or a professional can complete it. The interior of your car can be updated in a variety of ways, which can be enjoyable and gratifying. There is no barrier preventing you from having the perfect car interior for your requirements, and there is no one way to achieve this. The possibilities for enhancing the inside of your car are virtually endless, whether you build it from scratch or buy an update.
Takeaways
A car is a huge investment, so you'll want it to last as long as possible. Upgrading your car interior is a great way to make sure it stays in good condition for years to come! Upgrading your car can also help you sell it faster and get more money back when you do so. It might seem like an expensive undertaking at first glance but there are many ways that this can actually save you money down the road if done correctly.