The Joint Entrance Examination (JEE) Advanced is one of the most challenging entrance exams for engineering aspirants in India. Among the three sections of the exam, Mathematics holds significant weightage. Students must approach JEE Advanced Maths questions strategically and effectively to excel in this section. So let us delve into a comprehensive analysis of solving JEE Advanced questions and understand the key techniques required to tackle the mathematics section successfully.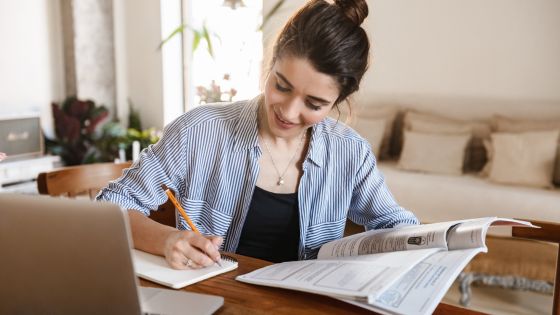 1. Understanding the Question Pattern – To solve JEE Advanced Maths questions efficiently, it is essential to have a thorough understanding of the question pattern. By analysing previous year's question papers and mock tests, students can familiarise themselves with the types of questions asked, the difficulty level, and the underlying concepts tested. This insight allows students to prioritise their preparation, focusing on topics more likely to be tested. Additionally, exploring JEE Advanced Maths questions from previous years can help students gain exposure to different question formats and broaden their problem-solving abilities.
2. Strengthening Mathematical Fundamentals – A strong foundation is vital for tackling JEE Advanced Maths questions. Students should invest time in understanding the underlying principles and theorems. By mastering the basics, students can approach complex problems with confidence. Regularly practising fundamental concepts through textbooks, reference materials, and online resources can enhance problem-solving skills and aid in quick and accurate calculations. Solving a wide range of JEE Advanced Maths questions helps students identify patterns, improve their analytical thinking, and develop a systematic approach to problem-solving.
3. Time Management and Speed – JEE Advanced is known for its time constraints, and time management plays a crucial role in maximising scores. Solving JEE Advanced Maths questions within the given time requires efficient planning and practice. Students should focus on building speed by regularly solving timed mock tests and previous year's question papers. Identifying time-consuming topics or question types can help allocate time accordingly during the actual exam. Practising with time constraints allows students to refine their problem-solving techniques, prioritise questions based on difficulty level, and increase accuracy by avoiding careless mistakes.
4. Analysing Mistakes and Learning from Them – Analyzing mistakes is an integral part of the learning process for JEE Advanced preparation. After solving JEE Advanced Maths questions, reviewing the answers and understanding the underlying mistakes is essential. By identifying the areas where errors occur frequently, students can address weaknesses and focus on improving those specific topics. Furthermore, maintaining an error log or a notebook can help track recurring mistakes and revise those concepts periodically. Regularly revisiting and rectifying errors helps reinforce knowledge and reduces the chances of repeating the same mistakes in the exam.
A comprehensive analysis of solving JEE Advanced Maths questions is crucial for students aiming to excel in the mathematics section. Understanding the question pattern, strengthening mathematical fundamentals, managing time effectively, and learning from mistakes are vital factors that contribute to successful problem-solving. By regularly practising and solving various JEE Advanced Maths questions, students can develop a systematic approach, enhance their problem-solving skills, and increase their chances of scoring well in the JEE Advanced examination.