The home financing sector is skyrocketing in its services, and considering a home loan today is your best bet. Ownership of a home is a valuable asset for which many attractive and informative credit options are available.
Financial institutions help you own real estate, especially when your savings aren't enough to buy a home. With monthly installments, decent home loan interest rates, and flexible repayment terms, you can apply for a simple home loan and ease the application process.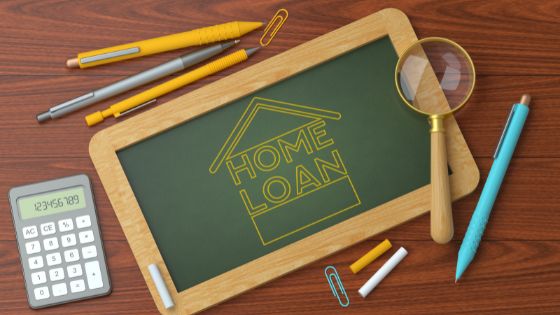 However, before applying for a home loan, be aware of some critical factors that can help you make better decisions. Several informative loan opportunities exist, but you must review these important tips to streamline the home loan application process.
8 Things to Consider Before Taking a Home Loan
There are eight fundamental factors you must consider before applying for a home loan:
Find the Perfect Lender
Thanks to technology, you have enough research options that are available in the market to apply for a home loan. When scrutinizing the perfect lender – analyze and rank them on key factors like the down payment you need to pay, financial management terms, and the repayment period.
By studying these factors, you can choose the right home loan from the best lenders with attractive interest rates.
Pay attention to the rate of interest offered, types of interest (fixed or variable), repayment terms, and even monthly payments. Chart a large market potential, and check all the details before, during, and after your home loan application.
Maintain Your Credit Score Well
Your CIBIL score is the first thing lenders will check while studying your home loan application. It's a crucial eligibility criterion. So, before applying for one, ensure you meet the norms.
Maintain a CIBIL score of 750 or higher to get better interest rates on your home loan deal. This greatly increases the chance that the loan will be processed and paid off faster.
To maintain a good credit score, you must pay your current loan installments on time.
Check Your Documentation and Eligibility Formalities
Confirm your eligibility and keep the required documents handy that you may need to submit while applying for a home loan.
Documents related to your credit history, income, savings, information about the property you want to buy, your bank statements, taxation forms, and relevant ID proofs are the most important here.
Choose Your Lender Based on The Rate of Interest Offered
Interest rates on loans are a major determinant of the EMI. Always compare the interest rates of different lenders with your profile. Your credit score and monthly income are generally the most important factors determining your home loan interest rate.
Also, see what kind of interest the lender applies – floating rate or fixed rate.
Additional Costs
In addition to the interest, the lender may charge handling, processing, or other service fees when applying for a home loan. Check this and compare the fees among different lenders before submitting your loan application.
In the case of monthly fees, it is necessary to consider them together with the monthly insurance premium and plan the monthly financing accordingly.
Choose the Best EMI
Lenders offer many EMI options, which greatly depend on the amount of down payment you make and the loan repayment tenure.
It is highly recommended that your home loan EMI amount should not be more than 45% of your monthly income.
Home Loan Tenure or Payment period
The time it takes to repay an approved loan is the repayment term. If you choose a longer-term, you may be eligible to pay fewer monthly repayments, but conversely, due to higher interest rates, you will be charged two to three times the loan amount.
If you have stable and frequent income growth and are on a tight budget, we recommend you opt for a short payback period with high monthly installments (EMI). Interest rates are lower to allow for faster repayments.
Don't Forget to Consider the Foreclosure Rules
Paying attention to changes in the RBI rules benefits and monitoring the evolving RBI standards benefits you on many levels. You will save additional costs if you close your home loan by returning the amount.
The earlier a loan is repaid, the higher the credit score.
Conclusion
Taking a home loan and owning your real estate is a big financial decision you make in your life. Choosing the right home loan and the lender is crucial to avoid unpleasantries later. Considering the above eight factors will make your home loan application much easier.