The success of any firm relies heavily on repeat customers. So, with so many businesses fighting for the same clientele, it's crucial to think outside the box to keep your present clientele happy and bring in new ones. One way you can maintain your existing customer base and convert leads into customers is by creating a loyalty rewards program.
Whether you own a coffee shop or represent a global software giant, a loyalty program may help you in many ways.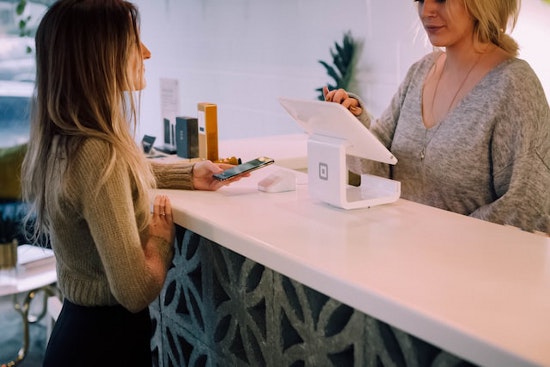 When implemented correctly, rewards programs may help you increase sales, generate referrals, raise brand recognition, and much more.
However, there is no universal strategy for fostering loyalty among your clientele. But creating a customer-focused and brand-consistent loyalty marketing strategy is the key to implementing a successful rewards program.
The following are some advantages of implementing a customer loyalty reward program.
Helps Obtain New Clients
Loyalty programs are no longer just a retention strategy. Nowadays, the programs help you attract new clients to your company.
For example, you can offer incentives like discounts or free products for signing up, which sets you apart from the competition. With a joining bonus, you can increase registrations up to three times more quickly than organizations that do not provide an upfront reward.
In addition, it's a good idea to compensate current members of your loyalty program for bringing in new customers. It not only helps to establish your credibility with repeat consumers further, but it also motivates current customers to keep sending you referrals.
Boosts Client Retention
A loyalty program's main benefit is allowing your business to grow and develop relationships with your clients. Therefore, creating a loyalty program for your company will increase average order value (AOV), repeat purchases, and customer lifetime value.
Increases Client Lifetime Value
Customer lifetime value (CLV) is the monetary worth placed on a company's clientele. A loyalty program may increase CLV and strengthen the bond between your company and your customers.
Furthermore, a high-quality loyalty program that offers substantial incentives is crucial in raising CLV and assuring a customer's continued support over time.
Improved Client Experience
Better consumer segmentation allows your business to provide more relevant messages when leads use your short code to subscribe to your messages and participate in your loyalty program.
Customers expect to hear from you and value appropriate communication. The more you cater to each customer's needs, the deeper the connection a customer will have to your business.
Relationships built on emotion are more resilient to market fluctuations, advertising, and rival price strategies. So, when you try to understand your consumers' feelings and connect personally, you will rapidly begin to see positive outcomes in your business.
Higher Social Media Engagement
Every business can benefit significantly from using social media. It's a great way to get in touch with prospective consumers and keep in touch with your current clientele. Furthermore, it is one of the most effective ways to increase exposure to your business and attract new customers.
The good news is that the loyalty programs you provide your customers can assist you in creating a robust social media presence that generates significant levels of user participation. For instance, you can increase interaction by offering loyalty points to clients who leave comments, like posts, and share your content. This helps you enhance your brand's reputation and increase sales and profits.
Enhances Your Company's Image
Your company's reputation might improve if you implemented a customer loyalty program with enticing prizes and benefits. You may target clients who want to save money while supporting your loyalty program efforts.
Clients gaining anything from your brand will have a more favorable impression of your company. Customer satisfaction is a powerful tool for influencing people's thoughts and actions.
Conclusion
You may transform your consumers into brand champions if you design a robust customer loyalty program that uses cutting-edge advertising strategies.
Although loyalty programs require some preparation and effort on the company's part, the payoff in future performance is well worth the effort.