Are you confused about how to make the most of the New Year's Eve? Here are 5 fun ways to help you celebrate together. Whether you want to stay at home or go out and enjoy the festivities, these ideas will help make your celebration special. Happy New Year!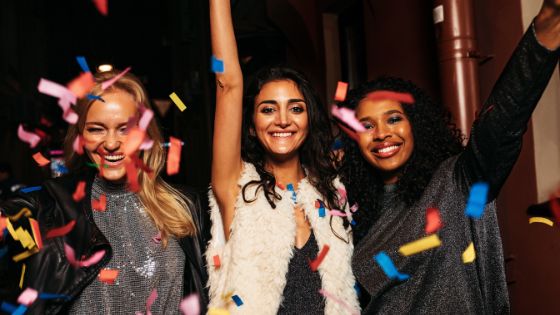 1. Celebration on a Yacht
Book a yacht charter and ring in the new year on the high seas. With beautiful views and plenty of champagne, it's sure to be a night to remember.
Here are a few tips to make the most of your New Year's Eve party:
Plan ahead. make a list of what you will need and delegate tasks to your guests. This will help support the bash running smoothly.
Set up a buffet or cocktail hour. this will give your guests plenty of options and allow them to mix and mingle.
Have fun! the new year is a time to celebrate, so let loose and enjoy yourself.
Best Destinations: There's no better way to ring in the New Year than by chartering a yacht and sailing off into the Caribbean sunset. The Bahamas is always a popular choice for those looking for some sun and fun, and there are plenty of options when it comes to choosing a New Year yacht charter party destination.
If you want to be surrounded by luxury, then head to St. Barts or Antigua. For something a little more low-key, try one of the charming spots like Mustique or Grenada. No matter where you go, you're sure to have an unforgettable New Year's experience aboard your chartered yacht. Get the best offers on New Year yacht charter here!
2. Go To Outdoor Ice Skating Rink
If you enjoy outdoor activities, then consider spending New Year's Day at an outdoor ice skating rink. Not only is ice skating a great way to get some exercise, but it can also be quite therapeutic. The fresh air and peaceful setting of an outdoor rink can help to clear your mind and allow you to reflect on the past year. In addition, the festive atmosphere of a skating rink can be a great way to ring in the New Year with friends and loved ones. So whether you are looking for a fun activity or a chance to relax and reflect, spending New Year's Day at an outdoor ice skating rink is a great option.
Plan a fun night out on the town. Whether you hit up your favorite restaurants and bars or check out some new places, spending quality time together is always a great way to ring in the New Year.
3. Have a New Year's Eve Bash at Home
New Year's Eve is a special occasion that calls for a celebration. If you're staying home this year, there are plenty of ways to make the most of the New Year's evening. To start, take some time to decorate your space and create a festive atmosphere. String up some lights, blow up some balloons, and put on some fun music. Then, prepare some delicious appetizers and drinks to enjoy as you count down to midnight. And don't forget to set up a photo booth so you can capture all the memories! With a little planning, you can throw an unforgettable New Year's Eve bash right in your own home.
4. Take a Trip Together
Start planning that dream vacation you've always wanted to go on. Below mentioned are a few suggestions from our side.
Bangkok, Thailand – For a truly unforgettable New Year's experience, head to Bangkok where you can enjoy stunning fireworks displays over the Chao Phraya River. There are also plenty of great parties and events taking place across the city, so you'll be spoilt for choice!
Rome, Italy – There's nothing like bringing in the New Year with a bang in one of Europe's most vibrant and historic cities. With its plethora of world-renowned Michelangelo-designed landmarks, delicious cuisine, and festive atmosphere, Rome is the perfect place.
Edinburgh, Scotland – For a more traditional New Year celebration complete with parades, parties, and fireworks, head to Edinburgh for its Hogmanay street festival. This lively event draws thousands of revelers from all over the world each year, making it one of the most popular New Year destinations.
Bali – If you're looking for a beautiful and exotic location, I would recommend Bali. The beaches are stunning, the locals are friendly, and there are plenty of activities to keep you busy.
New York City – If you're looking for a more festive atmosphere, New York City is always a popular choice. There's something about the energy of Times Square that makes everyone feel excited and optimistic about the New Year. And of course, there's no shortage of restaurants, bars, and activities to enjoy.
Whatever your preference, I'm sure you'll find a great destination to ring in the New Year!
5. Spend Quality Time At Home
New Year's Eve is the perfect opportunity to relax at home with your favorite people. There's no need to go out and spend a lot of money on a big night out. Just stay at home, cuddle up on the couch, and enjoy each other's company.
You can chat about your plans for the upcoming year, reminisce about your past year's highlights, and watch some of your favorite movies or TV shows. If you want to get a little fancier, you can make some fun snacks or drinks to enjoy. But however you spend the evening, just remember to relax and have fun.
6. Go Out For Drinks or Dancing
Whether you're looking for a place to deck the halls or just let loose and have some fun, there are plenty of bars and clubs that will be open for business on New Year's Eve. So grab your friends and start planning your celebration – 2022 is sure to be a night to remember!
Final Thought
Ringing in the New Year with loved ones is a cherished tradition for many. Whether you choose to celebrate quietly at home or go all out and ring in the New Year in style, we hope that you have a wonderful time. What are your favorite ways to celebrate New Year's Eve with family and friends?