Would it make sense for you to sign up with an online organization before you start trading? Isn't it better that you learn trading, get some courses, and then open a trading account and begin trading right away? Well, that sounds like a simple process, but you need someone's help to launch you into your crypto trading career. Trading online involves risk and you have to take every step you can to make sure you secure this investment.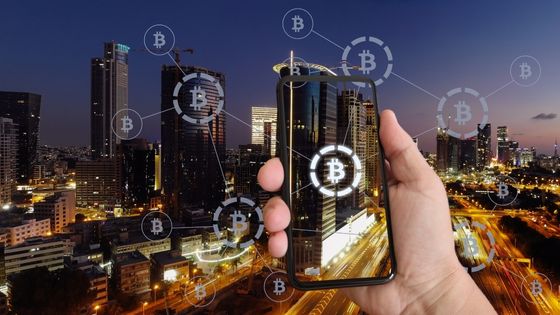 With that in mind, it makes full sense that you sign up with Crypto Conduct Authority first and then begin your trading career. Let's take a look at why it makes sense.
Get Crypto Trading Training
You must have seen that online brokers provide you with trading education when you join their platform. It has become a norm and yes you do get access to a lot of training material when you open a trading account with any online broker. However, many of these companies are just jumping on the bandwagon. They provide you with training material and content that has been written by paid writers. What this means is that it is only limited to the knowledge of a writer. You can't expect expert level information and education from those materials.
The best thing about Crypto Conduct Authority is that it has taken a step forward to educate traders itself. When you learn from a broker and still lose your first trade, you might blame the way they explained everything to you. To avoid this situation, CCA jumps in as the neutral authority that provides you with expert-level crypto trading education that you can rely on to build a solid trading career on.
Know the Brokers You Should Pick
The biggest challenge that most online traders face when they are looking to trade for the first time is picking the right broker. They want to make sure they pick a legitimate platform that lets them grow as a trader with time. It's quite an exercise to research and then compare, and then finally pick one out of the many. However, you can simplify this entire task for yourself if you go with the list that has been compiled by Crypto Conduct Authority. Yes, the organization has many member brokers who have agreed to its certain regulations and joined the platform as members.
When you pick a broker from this list, you know you are going to get legitimate online trading services. Do you know the part that's even better? Well, CCA also provides you with a list of brokers that you should not sign up with. The company uses its technology to gather patterns and online network to know about online companies that are only deceiving traders into a trap. Once you have a list of companies that you must avoid, you have already covered half way to beginning a great trading journey.
Have a Voice
Traders thought they were helpless just a few years ago. They traded on platforms for years and when they ran into a dispute, they would get no response from the broker. It is true that when you don't have any representation, you can't make yourself hear. Even the best companies acted in such a way that it pushed traders away from online trading. However, things have completely changed since Crypto Conduct Authority has start providing its dispute resolution services.
Through these services, the organization makes sure that you get a resolution to your problem and brokers get what's their right. The dispute resolution is put together by neutral professionals and has to be agreed upon by both parties.
Final Thoughts
You can now analyze yourself why it makes sense for you to become a member on Crypto Conduct Authority before you start your trading journey. This organization can help you make the start of your career safe and provide you with a voice that you can use when you are faced with a dispute with your broker.