You can improve your emotional and physical well-being when you see a chiropractor. Some people assume that you can only see a chiropractor when something is wrong or when you cannot tolerate the pain you're experiencing. Fortunately, chiropractors can help to ensure nothing goes wrong.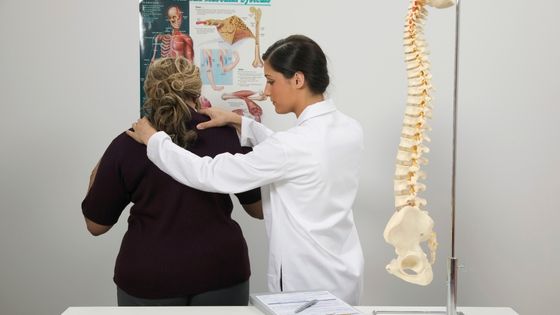 Some of the signs that you need to see a chiropractor include the ones below.
1. You Have Chronic Back Pain
Some people usually experience lower back pain. The acute pain typically goes away after a few days and may be caused by a wrong movement, lifting heavy objects, bad posture, and sports injuries. On the other hand, chronic pain is worse, and it almost never goes away.
Chronic pain will originate from the lower back and radiate to other parts of the body, such as the legs, buttocks, and hip. If you've been experiencing back pain for months and it is worsening, you should seek chiropractic services in Chicago.
2. You Have Injuries
Some people usually experience a limited range of motion after an injury. Fortunately, a chiropractor can help relieve the pain and expedite the healing process after you've incurred an injury. Most athletes usually seek the services of a chiropractor regularly so that they can help them enhance and restore joint functions by reducing pain and inflammation. A chiropractor can also help prevent injuries.
3. You Have Muscle or Joint Pain
Are you experiencing pain in your muscles or joints? At first, you may decide to get some aspirin to help with the pain. However, the pain may be caused by issues with musculoskeletal alignment.
Chiropractors have an in-depth understanding of the body's functioning and can help relieve pain through spinal manipulations in the muscles and joints. The spinal adjustments usually increase nerve conductivity and blood flow to the muscles and joints experiencing pain.
4. You Have a Limited Range of Motion
If you notice your legs and arms aren't as flexible compared to before, or your neck isn't turning in either direction, it is a sign that you should see a chiropractor. Chiropractic adjustments can help realign the joints and bones, thus increasing your body's range of motion and relieving pain. If your body has a normal range of motion, the body will be able to function optimally.
5. You're an Active Individual
Do you have an active lifestyle and spend most of your time working out? Then it means that your body is subjected to additional pressure and strain. The added stress will cause your spine to become misaligned. After participating in some of these activities, the body becomes prone to slipped discs and pinched nerves.
When you see a chiropractor regularly, you'll ensure that your body is functioning optimally and you can continue your active lifestyle at ease.
6. You're Required to Sit for Long Periods at Work
If you're required to sit for long hours as you work, your sitting posture may be poor. A poor posture usually puts unwanted pressure on the neck, shoulders, and upper back. The pressure usually causes the bones and discs to shift, thus causing issues such as a herniated or slipped disc.
A chiropractor usually ensures the spine is well aligned so you won't run into future issues. Nonetheless, you should be mindful of your sitting posture if you're supposed to sit for a prolonged period as you work.
7. You Have Frequent Headaches
Different factors cause headaches, such as malnutrition, oxygen deprivation, misalignment in the spine or neck, and dehydration. A chiropractor can help in relieving the headache and also improve blood flow, thus increasing the amount of oxygen being supplied to the brain.
The chiropractor can also recommend you change your diet to improve your overall health.
8. You Aspire to Lead a Health-Conscious Life
To lead a health-conscious life, you need to know how to take care of yourself. Fortunately, a chiropractor is knowledgeable and can provide all the information you need, including nutritional guidance, exercise routines, and techniques to help relieve stress.
Conclusion
There are different reasons you should see a chiropractor. If you need to see one, don't hesitate to schedule your appointment soon.