Today, more Americans live longer because of various advancements and new treatments. The population continues to age, so living in an assisted living facility will become more popular. The question is, what should an assisted living facility offer? It's essential to understand what goes into an assisted living facility's planning, design, and programming. The following article explains the many facets of the design.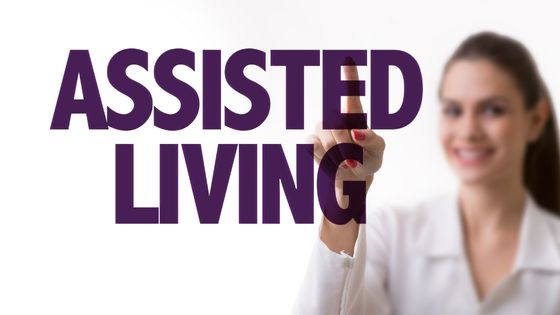 What should an assisted living facility offer?
Whether you are looking for assisted living in Kirkwood for yourself or a loved one, there are some features to look for. Listed below are some of the things to look for when considering assisted living options:
The staff must be trained and experienced enough to offer proper care
The facility must have a safe environment and sufficient staff
A secure, accessible location is important
Staff must have the right training, license, and certification to operate an assisted living facility
There should be sufficient onsite or nearby parking so residents can get around easily and safely
1) Tailored support
When older adults need assistance with daily living activities, it is essential to give them the support they need. In an assisted living facility, residents get personalized attention. The facility assists with bathing, dressing, eating, and toileting. However, it must be recognized that many older adults only need a little support to maintain an independent life.
2) Safety
Bathroom falls are among the most common injuries in assisted living facilities. This is why it is so important that the facility has been designed to prevent accidents from occurring. An injury-prevention program will reduce the number of issues due to falls. There should also be sprinkler systems if there is a fire or incidental flooding during baths and showers.
3) Catering facilities
The right facility will have all the necessary facilities to cater to its residents. These can be activities like group meals, birthday parties, and outings. In addition, amenities like a library and entertainment center should be readily accessible. This can help older adults remain active and social.
4) Social gatherings
Residents get to eat meals together– which helps them to socialize and build connections. The assisted living facility should also have areas where older adults can interact with one another. This could be a reading room, basketball court, or lounge area. There should also be scheduled events like birthday celebrations and movie screenings.
5) Private spaces
The private rooms in an assisted living facility are designed to ensure the resident's comfort and privacy. A spacious room allows residents to move freely, so they can do different activities without being confined to a small space. However, privacy is essential for every individual, so it must be considered when designing the layout of the rooms.
6) A restful environment
An assisted living facility tends to have a peaceful, quiet environment. There are also no fluorescent lights or chaotic sounds, so residents can rest peacefully at night without being disturbed by outside elements.
A well-designed assisted living facility will help older adults maintain an independent lifestyle. It will have plans in place to avoid accidents and injuries and will provide residents with a safe, comfortable, and healthy environment. The design should consider the residents' needs so that they can have a pleasant experience while staying with the facility.