A contemporary bathroom is often characterized by minimalism and clean, simple lines. So, if you want to create a modern look, then you will need bathroom fittings that have such designs. The luxurious and minimalist floating style wall hung toilets are high in demand throughout Europe and the UK. And starting to make their way into the USA too. However, it is important to know what to expect from such toilets in terms of advantages and what things you should keep in mind before considering having one for your bathroom.
So, in this article, we are going to cover some important details about the wall mounted toilets.
What Makes Wall Hung Toilets Different?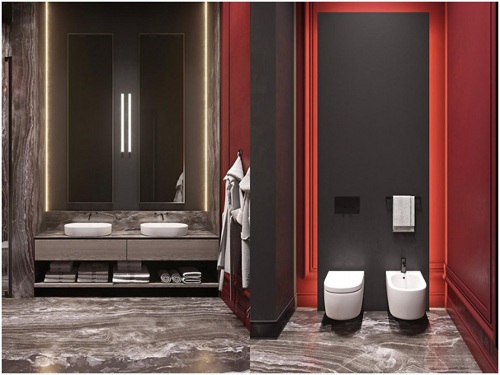 A wall hung toilet is different from others as its water tank is fixed inside the wall with only the bowl protruding out. These are modern and minimalistic design that takes less space in the bathroom. These types of toilets are considered more design-oriented, while floor-mounted toilets are considered more traditional. If you want your toilet to give a designer look, then a wall hung toilet is a great choice. However, many flours mounted toilets also give a luxury designer look as well.
Features of a Wall Mounted Toilets
You can expect the following advantages from a wall mounted toilet discussed as follows.
● Minimalist Contemporary and Luxurious Appearance.
If we characterize the wall hung toilets are the one that fits best into the definitional what's called a contemporary. It is a minimalist toilet that is a most space saving option and gives a luxury feel to your bathroom. Therefore, if you are looking for a contemporary bathroom, then it should be your preference. Other than their appearance, such toilets have many other features that make them a modern choice. For example, if the flushing toilet noise bothers you, then it may be a good choice. As the water tank is inside the wall, the sound of refilling is much quieter as well. On top of that, you can choose a soft close seat that will close slowly to reduce the noise even further.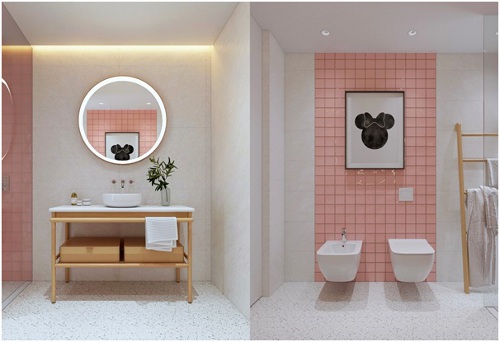 ● Space Saving.
One of the major benefits of installing a wall hung toilet is space-saving. Although these are not different in terms of size from other types of toilets, since the tank is installed inside the wall, it saves considerable space in the bathroom. You will save up to 10 inches compared to floor-mounted toilets. You can fix it at different heights off the ground, which frees up space underneath the bowl, adding to the openness and aesthetic of your bathroom.
● Height Adjustment.
Closed coupled or floor-mounted toilets come with fixed heights depending on your chosen model. You cannot make any adjustments to the height due to its shape and design. However, with a wall-hung toilet, you can fix it anywhere between 15 to 19 inches off the ground. These adjustments make it more comfortable for elderly or disabled users.
● Easier Cleaning.
Wall hung toilets are easier to clean because of easy access to the space available underneath. In addition to that, you only have to clean the bowl as the other part is inside the wall making it less time-consuming.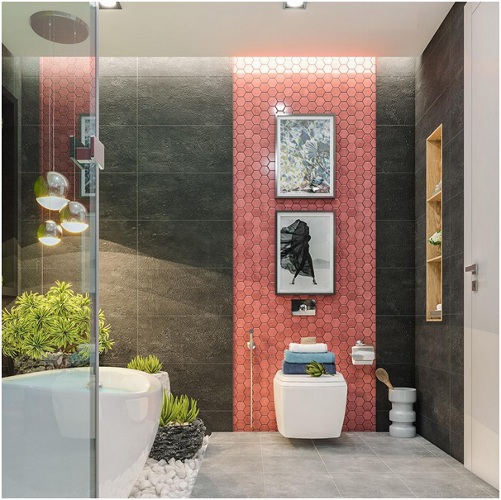 What Should You Know Before Installing a Wall Hung Toilet?
Once you have decided to fit a wall hung toilet in your bathroom, the next thing you will need to look for different styles and features.
For example, the rimless design offers many benefits that`s because to become very popular. These types of toilets are much easier to clean and maintain. Look at wall hung rimless toilet if you like a sophisticated and minimalist bath design.
In addition to that, since it may allow you to use any toilet bowl, you may choose a short projection design that is the ideal solution for people who don't have a large space available in the bathroom. Short projection wall hung toilets are relatively smaller in size, meaning you can take advantage of a sleek and modern look.
Is There Any Downside of Wall Hung Toilets?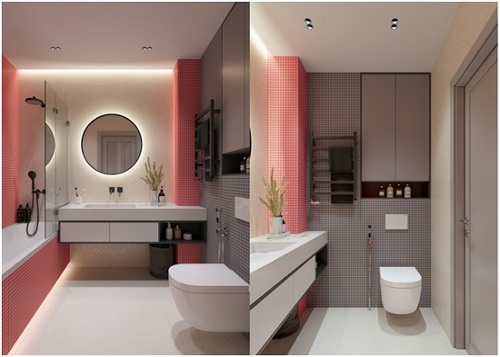 With all these advantages wall hung toilets also have a few disadvantages, which include complex installation repair and higher prices. The installation of wall-hung toilets is complex as compared to floor-mounted toilets. As the water tank is fixed inside the wall, the plumbing becomes more complex. That means it requires more time for the installation. In addition to that, such toilets may have a slighter higher price in comparison to other toilets. The seats and tanks are sold separately, which also increases the overall price tag. However, the price varies greatly from retailer to retailer. So, you can try finding the one that suits your budget and bathroom needs.
Final Thoughts
A wall hug toilet can be a great choice if you are looking for a modern looking bathroom. It can also be a preferred choice for small bathrooms and cloakrooms as it is designed to take up less space in the bathroom. Thoughts, these are considered an expensive choice due to the higher cost of toilet and installation, but there are good quality brands from where you can get them at relatively lower price then the market. However, due to complexity in installation, DIY installation of such toilets is not recommended.