StopLoss  is the most important thing that every investor and trader should know before investing  in stock market. In stock market, Stoploss is the only thing which protect your money.
You have seen, many people saying about their money deplet in the stock marklet because they haven't put Stoploss. Do you know why this happens. Because they haven't use the stoploss.
So let me explain you with an – Examle if I am buying 10 Tata stocks of Rs 1ooo that wil probably turn into Rs 1,100 and make a profit of Rs 100. But Without stoploss you can make a profit of Rs 100 but at the same time situation can be vice-versa where you can losses your whole amount of  Rs 1000. IF you are still doing trading without using stoploss then you are not able to earn profits in the stock market.
If you want to Servive in the stock market than you need tightly pack your Big losses or stop your losses then yor strategy will grow in any terms.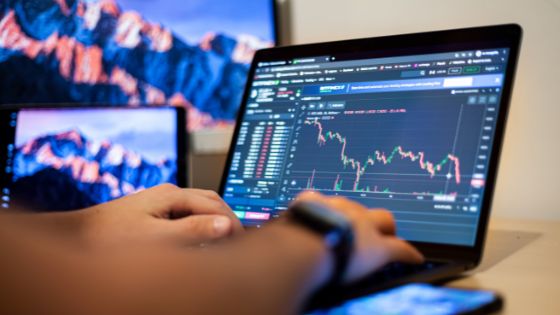 What is StopLoss?
Stoploss means when you buy any stock, you set the level below your entry price, where you will sell it or take a exist from the trade, no matter how much market is following down.
StopLoss is the only tool in the stock market which limit your losses. It is like a automatiing sale process in various stock market scenarios.
Stoploss can be used for both stort term and long term trading but it is also effective for day traders. You know stoploss is very simple concept but it is very helpful concept which under stock market Basics. StopLoss is the part of the capital saving strategy which protects and guard your capital in trading.
understand Stop-Loss with an example
Suppose you are trader or investor and you buy Infosys Stocks at market price or limit price which is 1000 and you have put the target of Rs 1020, but you are also aware of if stock price hits  980 rupees  then it will go more downside so in this case you will put stoploss of RS 10
And if the trade is not in your favor and it goes down and hit Rs 980 than you automatically get the exit or trade get closed, no matter how much the stock goes down.This way you can minimize your loss according to your risk appetite.
How to set Stoploss?
To setup a stoploss you can keep Stoploss price 8 – 10% below the purchase price, if you are positional trader depending on your risk appetite.This will restrict your losses and also you keep the inventory until it loses value.

It will help you to keep control your losses and stop you and stop you from keeping the stock till it loses value.. Thiswill protect your portfolio and minimize your losses.

It help to hold the position , even in the Bearish market.
Types of StopLoss Order:
Stop Market Order
Stop Limit Order
Trailing Stop
1). Stop Market Order
It is  a basic order type that issue market order once a specified price is reached,  known as stop price. Once stop price is touched , the stop market order become a market order. And execute at a best price. It is basically for the place
2). Stop limit order
Stop limit order is similar to the stop market order except that when the stop price is touched or exceeded, a limit order is issued. Stop limit order gives more control over where the order will be executed but on the other hand, does not guarantee to be filled.
3). Trailing Stop
A trailing stop is a dynamic stop-loss order that "trails" behind the price if it moves in your favor. Trailing stops moves only in one direction.
It is important and everyone should need to know,  When we are planning any trade it is very important to focus on these points  which are :
Money Mangement

Risk Management

Stoploss
Conclusion
We can say stoploss protect you of the amount of riskyou are willing to take but it can also hurt your expected return too. But primary motive is to protect your capital but It is important to use stoploss  while trading or investing in stock market and if you want to learn strategies how to put stoploss then you can refer to Stock market basic course