Teeth are one of the most important parts of our oral care. You wouldn't want to lose your teeth, right? But do you know what health problems misaligned teeth can cause? If you've ever wondered about this, it's time to find out.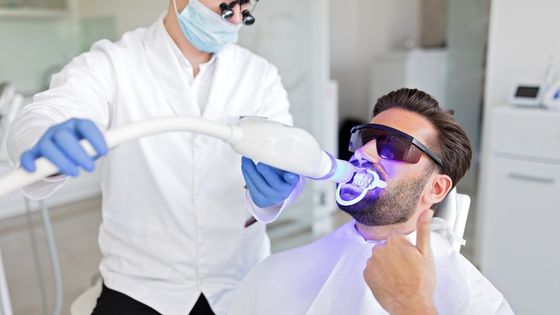 What are Misaligned or Crooked Teeth?
Misaligned teeth are teeth that do not come together in the correct position when you bite. This can happen due to many different things, but the most common cause is genetics and your oral habits. When your teeth don't line up correctly, it puts extra stress on them, which can lead to all sorts of problems down the road. It's important to get misaligned teeth fixed as soon as possible; otherwise, you could be facing some serious dental issues later on in life. A dental Implant can fix this problem in most cases.
Health Problems due to Misaligned or Crooked Teeth
1. More Prone to Gum Disease
Your smile is one of the first things people notice about you, so you want to ensure it looks its best. You may not realize it, but your teeth can actually tell a lot about your overall health. If your teeth are misaligned, it could be a sign that you're more prone to gum disease.
Gum disease is a serious infection of the gums that can lead to tooth loss and bleeding gums. It's caused by plaque, a sticky film of bacteria that forms on your teeth. Plaque can harden into tartar, which is even more challenging to remove. If plaque and tartar are not removed, they can irritate and inflame the gums, causing gum disease.
Misaligned teeth make it more challenging to keep your mouth clean, increasing your gum disease risk.
2. Chronic Headaches
Chronic headaches are a common problem, and misaligned teeth are often the cause. When teeth are misaligned, the muscles in the jaw become tense and can trigger headaches. In addition, misaligned teeth can cause temporomandibular joint disorder (TMJ), which is a condition that can lead to chronic headaches. Treatment for TMJ and misaligned teeth often includes wearing a mouthguard or braces. If you suffer from chronic headaches, be sure to talk to your dentist or doctor to see if your teeth may be the cause.
3. Increased Risk of Broken Teeth
The misalignment of teeth can cause a variety of problems for you. Broken teeth are one of the most common dental problems, and they're also one of the most painful.
Broken teeth result from a combination of factors that include:
An improper bite (when your mouth doesn't align properly with your jaw)
Incorrect dental alignment (when your upper and lower teeth do not fit together correctly)
Dry sockets (where there is no saliva to keep your gums healthy)
4. Chewing Problem
When teeth are not aligned properly, it can cause a number of problems with chewing. The first problem is that misaligned teeth can prevent the jaw from opening and closing properly. This can lead to difficulty in chewing food and even pain in the jaw. Secondly, when teeth are not aligned properly, it can create gaps between them, which can trap food particles and make it difficult to chew properly. Finally, misaligned teeth can also put extra strain on the muscles of the face and neck, which can lead to pain and discomfort while chewing.
5. Bad Breath
Most people think that bad breath is caused by eating pungent foods or not brushing their teeth regularly. However, the real reason for bad breath could be misaligned teeth. When teeth are not properly aligned, cleaning them thoroughly is complex, and food particles get trapped in the nooks and crannies. This creates an environment for bacteria to thrive and produce foul-smelling gases. In addition, misaligned teeth can also cause gum disease, which can also lead to bad breath. If you suspect that your bad breath is due to misaligned teeth, make an appointment with your dentist to discuss treatment options.
Final Thoughts
In this blog post, we have tried to bring to light some of the possible health problems that misaligned teeth can cause. However, if there's one thing we want you to remember from this post, it's that you should visit your dentist for regular checkups. They can easily identify any potential issues with your teeth, and can make adjustments, so everything is aligned properly.