Coco coir, a natural fiber, has been synonymous with the concept of being utilized as organic manure. Being a great water-retention agent, coco coir plays a vital role in the root growth of the plant. Though it comes with several benefits, some demerits may deteriorate its yield quality.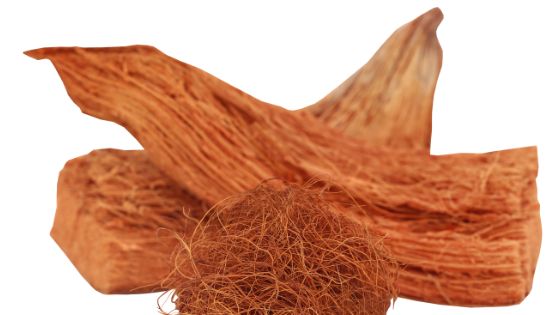 Farmers Castle presents you with some of the pros and cons of using coco coir for growing plants so that you can make a more informed decision about whether you should use coco coir for your farming endeavors.
What is coco coir?
In addition to the creation of floor mats, doormats, brushes, and mattresses, coir, or coconut fiber, is a natural fiber harvested from the outer husk of a coconut, it is also utilized in cotton flax plants. Between a coconut's hard, internal shell and its outer coating lies the fibrous material is known as coir.
Similarly to sponges, coir fiber pith and coir dust can hold large amounts of water. This product is commonly used to replace traditional peat in soil mixtures or as a soil less substrate for growing plants. As a natural fiber, it is an excellent organic fertilizer with a great rot-resistant making it a better choice for outdoor gardening and farming. 
Let's begin with the advantages of coco coir
Geared towards higher water retention
Coco coir has higher efficiency towards water retention than other organic or inorganic fertilizers. It can absorb up to 10 times the weight, for example, if we have 100g dehydrated coco coir, it will absorb up to 1000g (1L) of water, which simply means a high amount of water content can be converted into usable energy for the root growth.
Maximizing the porosity
One of the biggest advantages of coco coir is its affinity towards increasing the porosity of the soil. This is a huge advantage as coco coir leads to a sizable patch in water utilization.
The fiber and pith concretely work together to expand the air pockets and let the soil hold more air as well as water.
The most versatile player in horticulture
A characteristic of coco coir is that they perform well in growing the plant and also come in very handy during those plantation phases. Whether it is during planting or removing or transporting, the coco coir with its lightweight, you can do it on a whim. Also, it has a pH value ranging from 5.2-6.8, so the growth will be unaffected.  
Designed to be reusable
When it comes to fertilizers it is predominantly one-time usable. It costs you more when you intend to grow more vegetation. But once you start cultivating with coco coir you can rest assured it is reusable. Its features are strong and safe enough to reuse 2-3 times. 
The finest and most affordable organic fertilizer
To note, exaggerated and faulty usage of inorganic fertilizers leads to massive environmental impacts such as drinking water contamination and overly enriched freshwater (i.e. eutrophication). If you use coco coir, an excellent organic fertilizer that not only maintains and regulates the growth of plants but also acts as a soil conditioner. If you add its affordable price range and reusable feature, coco coir is the best solution for your cultivation.
Disadvantages of coco coir
A complicated salt property
As coconuts usually grow near waterbeds it contains high salt content. But the salinity of coco coir increases if it is unwashed or not properly cleaned. A pH value over 7 and an increase in units of salt content above 0.8 is possible if the above condition is met.
Check what you buy
Coco coir is a ready-to-use product. The problem is, if the quality is left unchecked you may end up with mediocre or lesser plant growth. So keep your search mindful the next time you buy coco coir. 
Vulnerable to soil leaching
It is essential to note that plants receive proper nutrients from the soil. To hold more nutrients the soil particles must contain more cations, i.e. cation exchange capacity needs to be higher. Coco coir has a CEC (cation exchange capacity) of 40-100meq/100g, which is relatively lower because of its content of phosphorus, and potassium and becomes vulnerable to leeching down.