Travel apps are an essential part of travel planning. They can help you plan your trip, learn about local attractions, deal with emergencies, and more. These days there is a travel app for everything. There are so many travel apps to choose from that it can take time to know which ones are the best for your needs. This blog will give you insights of some great apps to use when traveling worldwide.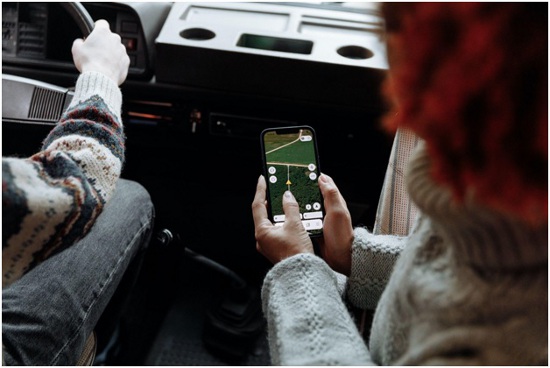 Every entrepreneur wants to have customized features for their application that meets the target audience's needs. For that, a professional mobile app development company is the most obvious choice for these businessmen who are looking to please their target audience. Be it a travel app or any other, having customized features is always advisable, keeping in view the needs of the target audience.
Let us have a glance at some of the top travel apps that are meeting the target audience's needs.
Top 11 Apps to Use While Travelling
1. Couchsurfing
Couchsurfing is a travel app that helps you meet locals and travel the world. You can use it to find people to stay with when you're traveling or to host people if you live in an exciting place. If a host accepts your request, they'll give you their address and tell you when they expect guests so that you can plan accordingly.
It's also possible for hosts to make arrangements with each other outside of Couchsurfing. For example, one might offer another free accommodation if he stays at his place while visiting town later in his travels.
2. Google Translate
Google Translate is a great app to use when traveling abroad. It translates speech and text, allows you to decipher images, handwriting, and emoji, and uses AI to improve accuracy. The app also has an offline mode, so you can download languages for later use when there's no internet connection available.
Google Translate is available on Android and iOS devices; however, it requires an Internet connection for some features like translation via camera (or "Camera Mode").
3. Haystack
Haystack is a free app that helps you find the best WiFi nearby. It can find the best open and safe public WiFi and free and reliable private hotspots. If you're traveling abroad, Haystack will even show you which networks are available in your destination country so that you can avoid paying expensive roaming fees on your phone plan.
4. Tripit
Tripit is a travel planner that helps you organize your trip and share it with friends, family, and colleagues. It's perfect for planning out the itinerary of your next vacation or business trip. The app allows you to create an account that will store all your travel information in one place so that it can easily be accessed anytime from any device with an internet connection.
With Tripit, you'll have access to real-time flight alerts on delays or cancellations; hotel check-in/out times; confirmation numbers; weather updates at each destination point, as well as other helpful information about restaurants, nearby hotels, etc., making it easier than ever before when traveling abroad.
5. PackPoint
The PackPoint app is perfect for travelers looking to make a packing list or needing help keeping track of their belongings. The app allows users to create a list of the things they plan on bringing and then share it with others who can access it through their own devices.
For example, if you are traveling with friends or family members and want to ensure everyone has everything they need for their trip, this app will let you do just that.
You can also send your list directly from the app itself, so there's no need for printing out paper copies anymore (although we still recommend printing out one document, just in case). The best part? It's free!
6. Skyscanner
Skyscanner is a flight search engine that can find the cheapest flights worldwide. You type in your destination and dates, showing you all available options. This makes it easy to compare prices and find exactly what you need at an affordable price.
If you aren't sure where to go yet, know when this app will help you figure out when is best based on weather or other factors like festivals or holidays.
7. Maps.me
Maps.me is a free offline map app for Android and iOS. It's one of the best apps on your phone when traveling because it has a navigation feature that works offline, so you don't need to worry about data charges or getting lost.
Maps.me allows users to download maps for specific countries, so if you're going somewhere like Japan or South Africa where there are no English signs (or they are challenging to read), this app will come in handy.
8. XE Currency
XE Currency is a free app that converts currency, but it can also be used to check prices and exchange rates. You can download it on Android or iOS or use the browser version at xe.com/download-app.
The app has an offline mode, so you don't have to worry about data charges when you're abroad–and if your phone has no service, there's still an option for exchanging money at the airport kiosk.
9. Uber
Uber is a mobile app that allows you to order a taxi using your smartphone. It's available in many cities worldwide and has become increasingly popular, especially with travelers who want to get from point A to point B without negotiating with taxi drivers or paying high rates for private car services.
Uber's prices are typically higher than those charged by regular taxis, but it can be cheaper than other types of transportation like Uber Black or Uber SUV (which requires more room).
10. WiFi Map
WiFi Map is a community-based app that allows users to share their WiFi passwords with other users. The app uses location data and WiFi signals to determine which hotspots are available in the area so that you can find free WiFi easily. It's straightforward and a great way to save money on travel expenses by using someone else's connection instead of paying for your own.
11. Spotted By Locals
Spotted by Locals is a great app for travelers who want to get off the beaten path and explore new places. The app allows you to connect with locals, who will then share their favorite spots in their city. This can be anything from restaurants and bars, museums and galleries, parks and monuments–even outdoor activities like hiking trails!
The best thing about this app is that it gives you an authentic experience of traveling abroad because you're getting advice from people who live there rather than just reading reviews written by travelers who might have visited years earlier (or even yesterday). The other benefit is that it's free; no subscriptions or hidden fees are involved.
Conclusion
Whether traveling for business or pleasure, these apps are a great way to make the most of your trip. From finding the best deals on flights and hotels to helping you communicate with locals wherever in the world they may be speaking a different language than you know, these apps can make your life easier while on the go.