Considering the cruciality of having a proficient motor insurance policy, the government has made it compulsory to own a 3rd party bike insurance or car insurance for the vehicle owners to drive on Indian roads. However, having motor insurance will benefit you in a myriad of ways. It acts as a financial tool in providing remuneration for your vehicle's damage repair cost. There are also many attractive two-wheeler insurance schemes in the Indian market that you can opt for. But if you are not willing to get one, you're missing out on plenty of advantages.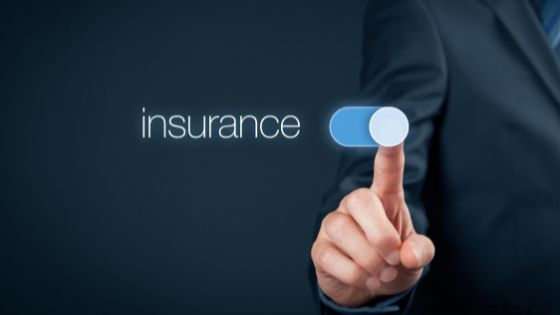 However, here is a complete guide about the top disadvantages of not having a bike insurance policy. Keep reading to know more!
1. Pay a fine or even imprisonment:
Driving a bike without  3rd party bike insurance is against the law in India. If you are caught driving without proper bike insurance, the Motor Vehicle Act allows the traffic police to issue penalties of up to Rs 1000 to Rs. 2,000 or imprisonment for up to 3 months, or both. In the majority of instances, the police might cease your vehicle and you have to pay the fine in court to get it back. By having two wheeler insurance you can avoid it all.
2. Pay for Third-Party liabilities
It is known as a third-party liability if, as a result of a collision or a mishap, you cause harm to another person or their property. If you are covered by a 3rd party bike insurance policy, then the insurance company will take care of any damage incurred to the third party, otherwise, you would have to bear the losses, and if the person dies, your financial responsibility will be too high.
If you do not have standalone or own-damage coverage for two-wheelers, you will have to bear the losses caused to a third party as well as to your own vehicle. Therefore, if you have two-wheeler insurance, then you will have some relief in situations like these. For comprehensive coverage, you can also opt for other add-on schemes. Even if you have a 3rd party bike insurance, it will be enough as you will not have to worry in case of a mishap including bodily injuries, death, and property damage.
3. Loss of No-Claim Bonus:
Those with lapsed two-wheeler insurance policies lose the benefits that have accrued in the form of the No claim bonus (NCB). If the vehicle remains uninsured for over 90 days, you will lose accrued benefits. Also in the process, you lose out on the opportunity of transferring NCB benefit to the new vehicle if you were to buy the one.
4. Paying Legal Liability out of your pocket:
You are covered against both man-made and natural calamities by a comprehensive two-wheeler insurance policy. Without this insurance, the owner is responsible for the cost of repairs. Suppose your vehicle met with an accident, which resulted in the death of a third party, cases will be filed against you. It can be a criminal case for negligent driving. This might result in a significant imbalance in your financial condition.
As long as you have Comprehensive Insurance, you will be covered for both third-party liabilities and your own damage in case of an accident. Furthermore, it includes both services under a single premium, making it the most hassle-free solution.
5. Loss of Time:
The procedure of reinstating a lapsed policy takes time. As with insuring a new vehicle, you may need to fill out a new proposal form. In addition, the insurer will inspect your vehicle once again. To renew a lapsed policy, the insurance provider may charge a higher premium or even reject the insurance proposal. As a result, if you are someone with a busy schedule then having two-wheeler insurance will save a lot of time for you.
6. No financial safety
Bike insurance provides a financial safety net in the event of a variety of unfortunate events involving the bike, such as accidents, bike theft, bike damage caused by a natural disaster, and so on. By not getting a proper 3rd party bike insurance policy on time, you become void of financial security. Therefore, two wheeler insurance is very important.
7. No adequate Coverage
Without proficient bike insurance, you can your bike doesn't have adequate coverage or extra protection. In case of any accident, injury or damage to property, you cannot file any claims and end up paying the complete sum out of your pocket. Anyway, the damage repairs and auto service costs are not going any less, so the loss is on you. With the 3rd party bike insurance, complete coverage is extended to the third party involved in the accident incurred by the insured vehicle.
However, if you are looking to purchase the best two-wheeler insurance, you can get the Bajaj Allianz bike insurance and be protected from all the hassles of damage and repair.