Kerala is one of the states of India where nature is at its peak. Traveling to Kerala is such an amazing experience especially when you travel to Munnar- one of the finest places in Kerala. A Kerala tour is one of the items on the bucket list of lots of travelers who want to spend some time in nature away from the city hustle-and-bustle. Munnar is a place with lots of beautiful sightseeing, national parks, and lots of peaceful places. Here are the places in Munnar where a travel lover or backpacker can travel :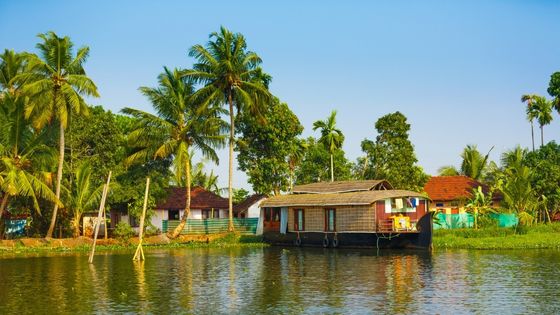 Museum Of Tata Tea
For tea lovers, it is a kind of heaven. Here you can have a variety of teas. which you never imagine in your life. For 100 years, Munnar has used the link with the tea plantation. Most tourist comes here to know about the progress of the tea plantation industry all over India. Some of the Munnar tour packages also include the Tata tea museum in their packages to lure travelers and tourists. One of the most amazing things about this place is that it gives occupation to the people which live nearby.
National Park of Eravikulam
It is a 45-minute drive from Munnar. it is almost stretched out of 97 kM, This park is also known as Rajamalai wildlife sanctuary. In this park, the traveler would be witnessed 132 different kinds of species of birds and 101 types of species of butterflies. If you consider yourself a bird lover here you can have a close look at the black and orange flycatcher, the Wood pigeon. And if you think you can pull off the adventure then you can also try eco-tourism activities. The best time to visit here is April to May or September to October. It is one of the finest places on the Kerala tour.
The Wonder Valley Adventure – An Amusement Park
Backpackers and travelers who seek adventure and adrenaline rush here are the best places to visit. An amusement park with Dashing cars, zip line, charlie Chaplin walk, 12D rider, and a natural waterfall. Everything at one place which gives you the adventure you are looking for. It is one the best place which every traveler must include in his Munnar tour packages. The opening time of this park is 8:30 AM to 5:30 PM with the entry fees of INR 800 / person. You have the enjoyment of other adventurous sports here like rock climbing, bungee jumping, and rain forest trek trails.
Stay in Tree House
Here you can also complete your childhood fantasy of staying in a tree house. The seven springs plantation resort are offering to travelers and tourists treehouses to stay at almost INR 1534/ adult. One of the best things about this place, it is open 24 hours. This resort offers luxurious stays from 30 feet above the ground with attached toilets, a Mini fridge, AC, and lots of other things. The best way to reach here is from Munnar bus station, take 15 minutes to drive to seven springs plantation resort. Most honeymoon couples keep this resort on their bucket list of Kerala tour. If you are one of them, you also must keep it.
Be a part of Kerala Culture
If you visit Munnar and did not see the Thirumeni cultural center. It means you missed two of the finest form of art. The first is kathakali, which is one of the lovely art forms of dance. second Kalarippayattu the ancient Indian form of martial art. It is almost 2 hours of the show of these two art forms. Most of the Munnar tour packages are not completed without this performance. Which starts at 5 PM and ends at 9 PM every day of the week. Only 300 rupees per person. It represents the culture of Kerala.
Echo Point Of Munnar
Have you heard about the echo point? The place from where you can hear your voice revert. This phenomenon is also available in the Munnar. Almost available 15km away from the Munnar with an altitude of 600 feet. To enjoy this phenomenon you have to hike to the peak of the mountain. And you can also have fun boating on a nearby lake. It's all up to you, whether you choose a paddle boat or speedboat.
Another famous and rare interesting phenomenon also happens here is Neelakrunji flowers, which only bloom every 12 years. if you are lucky you can be a witness to this phenomenon. Most travel agencies add this in their Munnar tour packages to attract tourists.
Chinnar Wildlife Sanctuary (Indian Heritage)
After having the amazing experience at the echo point, now you must want to explore the nature of the Munnar. Which is also known as chinar Wildlife Sanctuary.
It is considered World Heritage Sanctuary by UNESCO. It is an almost 90km stretched area that is rich in vegetation and natural beauty. It is the habitat of a variety of mammals such as spotted deer, Tigers, Indian elephants, Monkeys, common langurs, crocodiles, and much more. It is one of the best places to explore during the Kerala tour.
The entry for adults is 15 rupees and for kids 5 rupees only. if you are passionate about photography then you have to pay INR 25 for the camera and INR 152 for the camcorder. The basic timing of the park is 6 am to 6 pm and for trekking, it would be 9 am to 5 pm every day. Maybe if you choose the Munnar tour packages from any agency they can give you a discount.
Conclusion
In Kerala state, there are lots of places to visit. With that, it is also difficult to choose which one is best. To complete the Kerala tour, one must visit Kerala a number of times to cherish its beauty. With time Kerala becomes more beautiful day by day. Once you visit Kerala, Surely you will forget everywhere. Kerala is a city of nature, art, and culture. Read more best aquariums in the us.