Side hustle is a business or means of making some extra money while you have a stable income. The side hustle usually comes out of interest, and then depends on how you hone your required skills. For some it might be writing, for others it might be graphic designing, and for the rest it can be anything of their interest. If your side hustle is based on your interests, you will enjoy the process while making some extra income.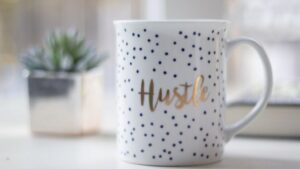 Let us have a look at some side hustle ideas that you can master quickly, provided that you are fully involved.
Writing
Nobody is a born writer; writing requires constant practice and a lot of reading. With time your writing skills will improve. To get started, you should write at least 500 words daily, doing so will ensure that you get better with every passing day. For writing ideas, you can check websites such answerthepublic.com. Once you master the skill, you can find a suitable job or you can choose to be a freelancer.
Graphic designing
Graphic designing requires a creative mind, and if you have one, this skill could be extremely handy. Visually appealing content captures attention and people are likely to visit your website or post. There are simple designing tools such as Canva, where you can also find tutorials to hone your designing skills. For complex creatives, you can start practicing on tools such as photoshop.
Photography
If you want special moments to freeze, learn photography. Capturing moments that matter or some amazing views is a skill that requires vision. To start your photography journey, you can start clicking photos on your mobile device. Once you master mobile photography, you can move to high-end cameras, learn the nuances, and start photography as a side hustle.
Tutoring
If you are good at explaining concepts to people, you can try your hands at tutoring. Try taking classes during weekends and according to your comfort, you can keep classes in both online and offline mode. If you are not comfortable to stand and talk in front of strangers, start conducting demo classes for your loved ones, and then take it forward from there. Tutoring can be a great way of making some extra money and connecting with new people.
Website design
Any business that does not have a website will fall behind its competitors. Websites are crucial to any business, as they provide information to customers that they are looking for. As a business person, you understand who is interested in your product or service. Website designing has become easy, thanks to some really cool and easy-to-use themes and templates. Once you research a bit, you will get a fair idea of designing a website.
Digital marketing
Digital age requires marketing to be done digitally. If you have mastered this skill, there is no one stopping you. Reaching your audience and understanding what they need, gives you an edge over your competitors. You can learn this skill online, where various digital marketing gurus will give you an insight as to how digital marketing works. Try mastering at least one or two aspects of digital marketing.
Fitness instructor
People have become more conscious about their health and keep a track of what they consume. Not everyone who is interested in staying fit has the necessary knowledge to do so. This is where fitness instructors come in handy. You can be a certified fitness instructor and help people who want to get in better shape.
Social media management
Today brands have a massive presence on social media, as it is the best way to reach the desired set of people. Brands keep engaging with the people through social media and develop a strong connection. Insights such as engagement rate, number of followers, CTR, etc. is tracked to give a fair idea on the audience behavior. If you are a social media enthusiast, try honing this skill to connect better with people.
Video editing
The most consumed content today is video, and if you know how to edit videos, then you will be in demand. Video editing requires creativity and vision, and you can master this skill by learning from the best online. There are websites such as Udemy.com where you can take up video editing courses and learn them at your own pace. Once you learn how to edit videos, become a freelancer and start making some extra cash.
Online Gaming
Online games are hugely popular across the globe. There are online gaming competitions around the world, where you can participate and win massive cash prizes. Play games that excite you, master them, take part in tournaments related to that game, and win exciting prizes. If you are an online rummy fan, you can participate in engaging online rummy competitions on platforms such as FirstGames.
Keep hustling and following your passion!