Obtaining a master's degree in business administration (MBA) is often seen as the subsequent step toward job advancement for many working professionals. There is no sector of work or area of professional concentration that is immune to the value of a master's degree in business administration. However, considering the time commitment and financial investment required, some people may question whether or not it is worthwhile to pursue a master's degree in business administration.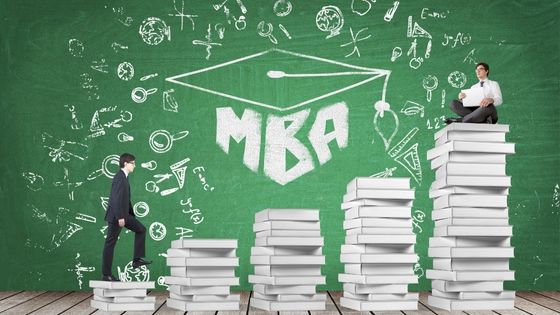 An MBA may be helpful in developing the kind of leadership qualities that are necessary to be successful in fields such as management, working in the financial sector, or starting one's own business. Those who want to work in these fields might consider pursuing an MBA.
What does an operations management MBA involve?
One benefit of earning a Master of Business Administration in Operations Management is the capacity to adapt to changes in their industry and meet client demands. Agile innovations have been useful in addressing issues brought on by technological development, such as combining operations and inventions. This can be done when you apply for MBA in Australia.
Some business schools provide specific training in company operations and related fields like logistics because they recognize the need for change. Normally, two years of full-time study are needed to get a Master of Business Administration with a focus in Business Operations.
The most important skill you will learn in this course is how to provide consumers with reliable and consistent products and services. This helps your customers differentiate between your services and establishes the credibility of your product by increasing the variety in the things you provide.
Why pursue an Operations MBA?
It is well known that India is the best country from which to start a new business. As a result, graduates with an MBA in operations will undoubtedly have easy access to job opportunities. Students who successfully complete the MBA in Operations Management program will be hired for positions that largely focus on product delivery. Forecasting, product development, supply chain management, inventory management, and quality management are all tasks that fall within the purview of operation management.
Through this course, students will be able to learn both theoretical and practical business management skills, which will equip them for employment as competent and reputable operations managers. There are many jobs available in the area of operations management, and the course is designed to help students land leadership roles in modern corporate contexts.
Employment Prospects following an MBA in Operations
You may work in a wide range of businesses, like wholesale trade, e-commerce, the pharmaceutical industry, and many more, if you have an MBA in Operations. Some examples of common job titles are as follows:
Shopping Manager
Inventory Coordination Coordinator
Operations supervisor for the warehouse
Manager of logistics or the supply chain
Operational advisor
Operations manager for either sales or marketing
How to prepare for an MBA in Operations
1. Take the timing into consideration
Many working individuals wait longer before enrolling in an MBA program, even though many MBA programs prefer and demand that candidates have at least two years of work experience before they may be considered for admission. Put in your application when you think it's the right time. The best applicants for an MBA have invested their work experience in honing their initiative and enhancing their credentials.
2. Prepare for the standardized tests
Even while some universities are moving away from mandating that students take standardized exams, a strong performance on a standardized test may help you stand out from other candidates throughout the application process. Set aside some time to study for exams between your undergraduate education and the commencement of business school.
3. Develop your own story.
You will be required to demonstrate a thorough grasp of the circumstances that motivated you to seek a business degree during the application process. Take a moment to reflect on your background, past actions, and areas of interest. Establish the relationships between the different elements of your tale, and then tie those links to your objectives.
4. Start your school search early to get a jump start.
A business school may vary from other business schools in terms of its location, cohort size, program environment, degree customization options, and employer connections, to name a few. Make a list of the colleges that interest you after researching the various types of degrees that are offered. Remember to keep your goals in mind.
5. Find Personal Development Opportunities Outside of Work
It's important to have a life outside of work, but it's also important to schedule time for the pursuits that really thrill you. To give back, join a club or group in your community, take part in a program at your place of work, or volunteer your time on the weekends.