In this informational world, we majorly depend on search engines to find solutions to our every query, whether big or small. However, despite merely searching, many people want to establish their online presence and want to be searched.
Are you also thinking about creating your online presence but don't know the essentials you would need to succeed online? Don't worry. You are not alone. Many people are unaware of the basic requirements to put a business online, and many have misconceptions about the costs and complexities of shifting a business online.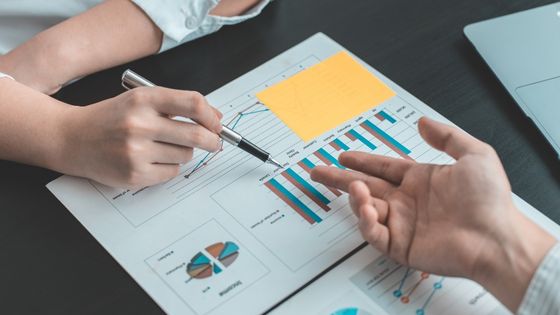 We have created this easy-to-learn tutorial to help you understand the top requirements a business needs to succeed online and to assist you in establishing your online presence effortlessly.
Read the blog until the end to learn about the essentials of a business's online success.
Without much ado, let's get started.
Why are businesses shifting online?
Everything has turned online with the rise of technology and the digital era. The digital world has made everything a bliss; hence, people are more into online surfing than visiting and searching for things offline. People are exploring everything online, be it information, finding offline business, entertainment, playing games, or purchasing day-to-day stuff; everything is dependent on the internet. Thus, shifting online business has become a necessity to grow and thrive in the digital era.
Top Essentials for Business Survival and Success.
Multiple things are crucial for creating an online presence that enables businesses to establish, survive and succeed on the internet. Let's go over the essentialities one by one to help you better understand the requirements.
1. Planning and Research.
The foremost essentiality to establishing a business online is proper planning and smart research. Business success depends on multiple elements, such as your services, customers, competitors, and marketing strategies. All these can significantly boost or deter a business online.
First of all, learn how the online business model works, assess businesses similar to yours, study your competitor's business strategy and lastly, determine your strategy based on your evaluation. You can also take expert guidance on establishing a business online. All of these will help you to strategize everything and act accordingly.
2. An Engaging Website.
The next and most valuable thing is creating a stunning, engaging, and responsive website which is the first thing your customers encounter whenever they search for your business on the web.
A website is an organized and beautiful way of showcasing your business and providing users with all the valuable business information, including products and services, contact details, and other business-related information, in one place, in an easy-to-access manner.
Therefore, ensure you create an interactive and enticing business website with customer-focused content, depicting how your business is valuable to them to engage customers and succeed online.
3. Efficient and Reliable web hosting.
The following valuable thing for online businesses establishment is getting a reliable and efficient web hosting service. Unless you put your website online, it's worthless until it reaches its targeted audience.
You would need a proficient and trustworthy hosting service that can help you go online and keep you up and running to reach its targeted audience.
There are numerous hosting providers and multiple hosting plans, including shared, VPS, and dedicated, in the market, which you have to consider before choosing a web host.
Therefore, it's always best to compare different hosting providers and hosting plans to decide on the most profitable one.
4. An Active Business Blog.
Once you created a business website and put it online, you have to take measures to drive increased traffic to your site, boost your customer trust, build your business reputation and help it grow and thrive online.
Blogging can be an effective solution for your overall business growth. It's a great way to indicate your topical expertise and regular internet activity to search engines in order to depict yourself as a valuable information source and build credibility.
In addition, relevant and valuable content drives traffic to your site, boosting brand trust and business growth.
5. Search Engine Optimization.
SEO is one of the most vital things for business establishment and online growth. It optimizes a business for search engines and enables it to achieve a higher ranking and reach its intended customers.
SEO is the key to business success that involves multiple on-page, off-page, and technical SEO techniques.
On-page optimization includes site content, internal linking, title tag optimization, meta tag optimization, image optimization, and more.
Off-page optimization includes content marketing, social media, link building, reviews, podcasts, and more.
Technical optimization includes security, site speed, user experience, accessibility, site map, schema markup, canonicalization, and more.
All these SEO techniques comprehensively enhance website search visibility and boost traffic to your website. Therefore, every business must implement search engine optimization strategies for its websites to enable it to grow and flourish on the internet.
6. Social Media Presence.
In this digital era, most people spend a considerable amount of time on social platforms. Therefore, creating a social media presence is critical for businesses to reach a wider audience, build strong relations and customer trust and advance online.
There are multiple social media platforms, including Facebook, Instagram, LinkedIn, Twitter, and more, that can help you raise your business reach. Create the social media presence of your business on multiple platforms, and practice regular posting of relevant things to engage your users and interact with them. In addition, you can also use social media for marketing your business and helping it thrive online.
7. Build Citations.
Online citations are the brand mentioned on third-party sites such as Google my business, Yext, Yelp, YellowPages, etc.
The citation includes business details, including name, address, and phone number, which can help you enhance your brand visibility and audience reach, leading to increased brand credibility and referral traffic to your site.
Make sure to build brand citations to expand your business visibility and help it flourish on the internet.
8. Digital marketing.
Creating a website is not enough for a brand's growth. You must invest your efforts and time to market your business and boost customer engagement. Consumers are the key to brand success. Therefore, it's crucial for businesses to put the products and services in front of the audience and engage them with the brand.
Digital marketing can be your best asset for this. There are multiple digital marketing strategies in the market, such as email marketing, social media marketing, content marketing, search engine marketing, and more, that can help you boost your customer engagement with the brand and help it advance and thrive.
9. Implement the right tools for a business assessment.
Tools such as Google Search Console, Google Analytics, and other SEO tools are valuable for optimizing websites and evaluating business progress. You can use these tools to assess your website's performance and decide the future course of action. These tools are efficient and can help you determine the potential keyword, optimize your website content, and assess your website performance. In addition, you can also discover the elements that are hindering your website's progress and fix them accordingly.
10. Stay focused, updated, and consistent.
Everything till now we discussed in this tutorial is valuable and the top essential elements you'll require to establish a successful business presence.
Creating an online presence isn't challenging but maintaining it is. You can't sit and relax after creating your online presence. In order to maintain your online presence and help it progress, it's crucial for you to remain focused, up-to-date, and consistent.
Create unique and valuable content for users to keep them engaged with your brand, optimize and assess your website performance on a consistent basis and remain updated all the time to maintain your internet presence and keep your business moving.
All these practical steps will enable you to create a strong business presence, optimize it for search engines, help it reach its targeted audience, and keep them engaged with the brand, supporting you to progress and succeed on the internet.
Final Thoughts
With the advancement of technologies, the number of internet users is rising rapidly. Therefore, it is crucial to create a solid online presence for businesses to grow and advance.
Establishing and running a business online might seem daunting to many beginners, but this is not the case. You don't require excellent technical knowledge or previous experience to create a business presence. Instead, you only need to follow some easy-to-implement steps outlined above to establish an attractive and engaging online presence and help your business progress and succeed.
Pursue the practical steps to create your organizational presence online, put in your best efforts, and witness your business achieving the heights of success.
Hope this tutorial on the essential business requirements for online success has helped you understand everything about creating an effective business presence and putting your business online.