While we can't doubt the progression of Dubai's ever-growing real estate industry, the sector has become a bit more transparent than it used to be. We no longer need to stress the prevailing real estate frauds because the automated system has taken over. It's not challenging to find properties in Dubai that suit your perquisites; there are still a few factors that you must adhere to when purchasing one. Or else, you'll be facing highly undesirable consequences.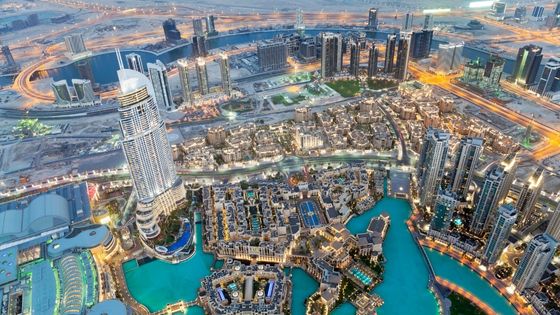 Let's head over to the dos and don'ts when buying a property in Dubai, and become a proud owner of a lucrative real estate market.
Dos of purchasing a property in Dubai
1. Do Adequate Research
Before signing a contract, investors are encouraged to conduct thorough research regarding the location and developer before signing a contract. It's significant to seek that RERA, Dubai's regulatory authority, licences the developer you're buying from. Also, ensure that the developer is jam-packed with positive testimonials. Besides the developer, looking out for nearby amenities is equally essential. Examine if there're schools and hospitals within the vicinity.
2. Do consult a real estate professional
Buying a property isn't a child's game, even if you're an avid investor. If you're unfamiliar with a neighbourhood, you must consult an expert who has played their cards there. The outcomes might be surprising that you're accustomed to, but seeking a professional's advice helps lead an effortless procedure without many hassles.
3. Do consider the related costs.
We often stick to one cost, and that is the investment. However, buying a property isn't all about an upfront figure. There are a few other strings attached to it. Ensure to consider all the associated costs before committing to the purchase. Such costs include registration fees, real estate agents' fees, and maintenance costs. You might even have to pay for the repairs for the harm that previous residents caused. In addition, your budget might escalate if you're up for a renovation.
Don'ts of purchasing a property in Dubai
1. Don't reach a quick decision
As mentioned, purchasing a property is a big decision in one's life. Since Dubai's property market mainly features appealing properties, you might want to get your hands on the first Property your agent will show you. Yet, quick decision-making isn't how we should do it. However, before reaching one, ensure you're getting a property that will suit your preferences and budget. Or else making all the efforts would be futile.
2. Don't take a Long- Mortgage.
Although many impressive financing options are available with mortgages lasting up to 25 years, getting a short mortgage is always workable. Because interest rates might develop over time, consider keeping the mortgage rate for ten years or less. This way, you can make the most of our investment without straining yourself or paying excessively. Don't shop for only the best home but also the best financial package.
3. Don't forget to verify the paperwork.
As the excitement of moving into a new home takes over, we often neglect the documentation and get done with it instantly. However, what if the real estate agent becomes a fraudster? If you want a hassle-free procedure, verifying the paperwork is imperative before exceeding the dotted line. In case of having problems with the vocabulary, consulting a real estate professional will come in handy.
4. Don't Buy Property with no ROI Potential.
Consider the probable return on investment if you've invested to generate a passive income stream. If the neighbourhood isn't popular among the locals, achieving your investment goals will be hard. That's why one must always opt for the most sought-after communities of Dubai, including Downtown Dubai, Palm Jumeirah, Business Bay and others.
Final Thoughts
Over the last few decades, Dubai has turned into a flourishing investment hub, attracting potential investors from around the globe. While this progression doesn't seem to be slowing down anytime soon, you must thrive to reap all the perks. With that said, head over to all the dos and don'ts mentioned above while purchasing a property in Dubai for a smooth procedure.