A sizzling party is in order with blue skies, a pleasant breeze, and sunny weather. Summer is the ideal time to get together with family and friends for a thrilling and fun-filled party. Although a perfect party brings you all the joy and takes away all the stress, planning a party is a stressful chore which calls for a lot of responsibility. The highlights of a summer party include delicious food, a striking theme, a perfect venue coordinated with the weather and lots of entertainment.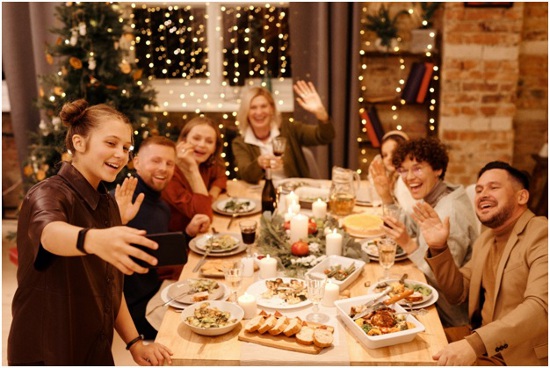 While this seems super exciting, a little mess may ruin the entire plan. But this doesn't have to stop you from celebrating the joy with your loved ones. Everything is possible when you have the right know-how. This blog will walk you through some of the best tips to plan a perfect summer party you will cherish forever. So take out your summer dress and prepare the party invites to make the most of this summer!
Top 5 Tips to Plan a Perfect Summer Party
Have a look at few of the most important considerations to make your summer party an unforgettable one.
Decide the Dates.
As the summertime is a very popular season for gatherings, you should reserve your location and sources in advance and send your people an early notice to ensure all the arrangements. Try to be flexible with the date of your party initially. It's wise to evaluate your options and decide in advance because venue rental prices will also vary based on the time and the day of the week you choose.
Since people are less inclined to sacrifice their free time, weekends will not be a good option. So planning a weekday afternoon party might be a better alternative. Yet, the final decision regarding the date will depend on your guest list. Consider the opinions of the people involved and choose a date with which the majority of your guest list is in agreement.
Finalize the Menu.
Food is the life of every party. Since it is the most important part of the party, you should consider what food and beverage options you are willing to provide at the party. The mediocre menu for the summer party often includes barbeque and chilled beer. However, if you want to plan a perfect summer party food menu, add something unique.
You may consider fast food options like a delicious bacon burger or grilled sandwiches. If your guest list involves kids, be sure to keep the food items for them, like sandwiches, cookies etc. You may also keep a variety of options on the menu to meet everyone's tastes. If you are worried about the budget, use the Tropical Smoothie Cafe discount codes to welcome your guests with healthy, refreshing drinks and food options without breaking the bank.
A Party is Incomplete without a Theme.
Choosing a theme for your event is one of the most creative ways to add some extra excitement to your summer party. A boring party can be made lively by sticking to a theme. You can get themed furnishings and decorations to make the party even more spectacular.
To give your guests a special experience, think beyond the norm. Consider tropical paradise, beach party, sports day, costume party, and more well-liked themes for the summer. There are countless options; only your imagination limits your possibilities. No matter what theme you choose, make sure everyone enjoys it. It would be great to include your party's theme in the invitations, food and beverages, décor, entertainment, and music to make it look more practical
Consider Some Entertaining Activities.
Entertainment is the most important part of every party. To plan a perfect summer party, ensuring entertainment is a must. A lively environment and good entertainment will entice attendees to stick around throughout the event to enjoy and make great memories. You may consider a range of activities for entertainment purposes. The essentials for a rocking summer party are a colourful dance floor, a good music system, a DJ to keep the audience active, and live music.
Besides the dance and music, you may consider additional activities like a photo session with the photo booth and some creative props. Think of some exciting games to keep the people engaged. If there are kids, be sure to keep some children-friendly activities. Moreover, maintaining sports set up for football, basketball, badminton or cricket – whatever your and your guests' preferences is also a good option.
Keep your Plans as per the Weather.
Summer is all about fluctuating weather. You never know when the clouds will arrive after a sunny day. So it is best to adjust the plans according to the weather. When you decide on the date and time for the party, search for the weather forecast and plan accordingly. However, regardless of your research, uncertainty always exists. So the wise idea is to keep a backup plan.
If you are predicting cold, windy or rainy weather, keep an indoor set-up to avoid convenience. Besides that, if the weather is getting too sunny and hot, arrange some ventilation and shade for the guests. And if it is a beach party, cold showers would do the job. Be prepared for predicted circumstances; don't let them ruin your perfect party plan.
Wrap UP!
Planning a party is overwhelming, with so many things to look for. Hopefully, these exciting tips have made your party plans effortless. With these ideas in mind, you can plan a perfect summer party and let everyone enjoy it to the fullest. Remember that a party is to relax and unwind, so be sure to enjoy the day regardless of the plans.