India is the largest country after the USA regarding freight transfer. Transportation of the truck industry in India is the biggest in number. More than 25 crore people are directly dependent on it. India has more than 1 crore trucks. Transportation in India is a big market, and you can quickly start a business. You need to follow some simple steps in the initial phase of your journey, and it will get sorted over a longer time.
Transportation is no small job; you can make it as big as you want. Moreover, you can build a promising career out of it and can start your entrepreneurial journey.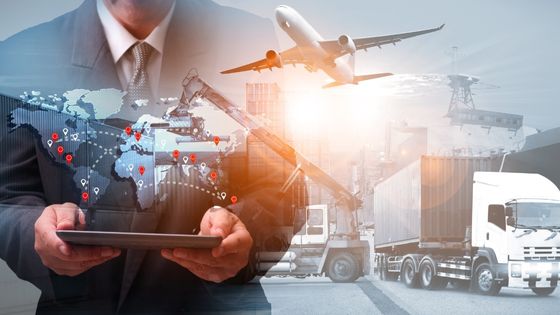 A logistic firm is a crucial part of the supply chain system as the last mile delivery depends on them. So they need to have a good experience in finding the ways to transportation and ideate on them. And how to diversify the logistics and prepare your vehicle according to it. Nowadays, even three-wheeler rickshaws are essential in the supply chain system.
So let us start moving on to how to create the transportation business.
1. Research And Gain Knowledge About The Business:-
First, you need to understand any business's basics, which are the hardest to learn. The research will help you know all the business aspects and how to proceed with every step. It would be best if you needed to understand all the physical and managerial work you have to do for the business in the future. In addition, all the legal terms you need to know and every permission you require from the government authorities to run a transportation business in India. Understanding and gaining knowledge about the topic is very much advisable before getting into the vehicle. This money input in this business is enormous, and one wrong step can put you in an incorrect position. So read and learn before entering into it.
2. Prepare A Business Plan And Go Accordingly:-
Without a concrete plan, business is challenging. You need to plan and structure everything before going into it. You also need to apply for a loan early if you want to and need a commercial vehicle. If you want to start a small transportation company, a fleet of Mahindra Treo is a perfect choice. These electric vehicles are built to take heavy loads in intercity transport works. You also need to budget for the prior expenses you will have. A current account in the bank is essential with a licence from the government authorities.
3. Office, Staff, Trucks And Lorries For Your Business:-
To start the business on a higher level, you need to have a team first. The team should have experienced drivers and co-driver for transportation. All the drivers should be above 18 years with a legal driving licence. The office needs to be in a good location where other transportation companies are situated. The required staff can do the work of loading and unloading the trucks before and after the work. If you alone start a company, you can not focus on every department. Finance and other things are also a significant concern.
4. Legal Documentation and Permissions:-
Being legally correct in a business is very important. If you start a business on fake documents, you will get caught. Therefore, you need to get all the necessary documents and permissions before starting the operations. For example, the transportation business requires some essential documents for the company's owner. First, you need to have a heavy vehicle licence for yourself. Then, you must get a proprietor licence from the municipal commission, cross-border permits, GSTIN No. And a current account for all the transactions.
5. Estimation & Costing:-
Before starting your business operations, you need to have a cost list for all the tours of places and freight loads. That will put the value of your business in front of the customers. Estimating the driving expenses according to your vehicle will determine the cost per fair. Knowing all the aspects' measures before estimating your costs will help you.
6. Marketing Strategy:-
You need to be visible and have a good marketing strategy to get business. It will ensure that people who do regular transportation like grocery stores, vegetable shop owners, dairy owners and many more. If that thing happened, well, there is no stopping for you.
These steps are your go-to partners for now and for the future as this blog's basics. You can easily differentiate your business model from others by following an organised way to start a business. You need to be active on offline and online platforms to gain customers.
We hope we have provided you with all the relevant information in this blog. However, you need to stay with us to read more blogs like this and get knowledge about things.