The dematerialization account, popular as the demat account, was introduced in 1996 in India. Before this, the stock trading system was based on the grounds of the stock exchange, and investors had to be present physically to transfer shares and other financial securities.
The advent of demat accounts has brought a revolutionary change in the online stock trading market in India. A demat account stores the financial holdings of an investor digitally. There was a time when share trading was restricted to a few people only, but now it can be accessed by anyone from anywhere, at a click of a few buttons with the help of an internet connection and smartphone or computer.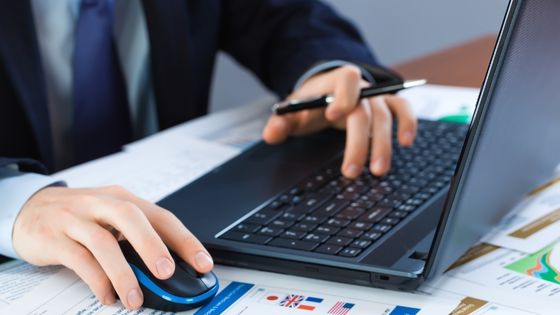 There are several myths about it. Let us familiarise investors with the facts about the demat account.
Myths and Facts About Demat Accounts
Myth 1: Demat account is required to buy and sell securities.
Fact: A Demat account is an online repository that holds all your financial securities in the stock market digitally. It is not used to buy and sell securities. You need a trading account to buy/sell your securities online on the stock exchanges. It is used to store financial holdings electronically. It can hold your equities, mutual funds, futures and options, gold, commodities, government securities, bonds, etc.
Myth 2: There are no charges associated with a Demat account.
Fact: Demat account services involve different types of charges. Some are fixed while some others depend on the trading asset. Primary charges are account opening charges, account maintenance charges (AMC), and transaction charges.
There are two types of demat accounts – a basic service demat account (BSDA) and a regular demat account. The maximum value of securities to hold in a basic demat account is two lakhs only. A regular demat account can store unlimited financial securities.
You can open a BSDA for free with most stockbrokers. There will be no AMC if your demat account holding value is up to Rs.50,000 in a BSDA. Stockbrokers may or may not charge account-opening charges for a regular demat account. There is AMC for this account that varies with different stockbrokers. For free demat account opening, you can approach a discount broker.
Myth 3: An investor can create only one Demat account.
Fact: There is no limitation as to how many Demat accounts an individual can open. SEBI allows investors to open multiple accounts. Investors may want to open a demat account for their long-term investments and another one for short-term investments. But it should be understood that any person having more than one demat account ends up paying maintenance charges for each demat account.
Myth 4: An individual should have securities to open a Demat Account.
Fact: You can open a demat account without owning any financial security. Whether it is a basic demat account or a regular demat account, stockbrokers allow you to open a demat account without buying any shares or other financial securities.
Myth 5: It is challenging to manage a Demat account.
Fact: A demataccount is an online account with a brokerage firm that maintains your securities in the account against a fee. You need to worry about your demat account. It does not need any special attention for management. However, you should take care of the securities when you buy or sell them. It is easy to track your demat account online using your login ID and password.
Myth 6: There are safety concerns with demat accounts.
Fact: The capital market regulatory body SEBI keeps working in the interest of investors in the stock market. It controls the stockbrokers' activities. Each stockbroker is bound to follow the strict guidelines laid by the SEBI. The regulator and depositories ensure the protection of demat accounts against any security breaches. With technological advancement, it is necessary for every broker to ensure that they have proper firewalls installed and their trading platforms follow all security and integrity guidelines mandated by the SEBI. Every demat and trading account holder is provided with a unique log-in customer ID and password to ensure safety.
Myth 7: There is a requirement of minimum balance in a demat account.
Fact: There is no minimum limit set to demat account holdings. It does not need any minimum balance of securities. Even if there are no securities in the account, it will be active. It is not necessary to hold financial instruments at all times in a demat account.
Conclusion
Demat accounts have made stock trading quick, easy, and safe as it holds securities digitally. A demat account is secured by the guidelines laid down by the SEBI (Securities and Exchange Board of India) under the SCRA Act (Securities Contract Regulations Act), 1956. If the data is misused or shared with any third parties, the brokerage will be legally answerable and solely responsible for facing the consequences. Thus, demat accounts are safe.