Missing teeth can affect your overall oral health, your appearance, and even your self-confidence. Individuals may be born without certain teeth, known as congenitally missing teeth syndrome or hypodontia. This medical condition may be due to genetic factors and can run in families.
In addition, injuries and other medical conditions can also result in missing teeth. Fortunately, several treatment options are available to help you replace missing teeth.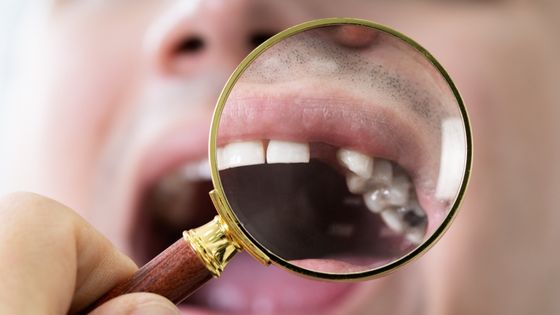 This blog post explores the various impacts of missing teeth and the treatment options available to help you get a full and beautiful smile. So stay tuned and read on to learn more!
6 Health Risks/Problems That Come With Missing Teeth
Unfortunately, many people don't realize the potential problems that can arise when it comes to tooth loss. From shifting teeth to difficulty speaking, the effects of missing teeth can go far beyond aesthetics. Here are 6 of the most common health problems that come with missing teeth.
1. Shifting Teeth
When you lose a tooth, the other teeth in your mouth may start to shift out of place in order to fill the gap. This can cause your teeth to align incorrectly and affect your bite, leading to further problems such as the development of cavities and gum disease.
2. Gum Disease
Speaking of gum disease, unfortunately, missing teeth can make you more vulnerable to it. When you have a gap between your teeth, food particles and plaque can get trapped in the space, leading to gum irritation and infection. If left untreated, gum disease can lead to severe issues, including tooth loss.
3. Difficulty Speaking
When you are missing teeth, you may also find it difficult to speak. This is because when your teeth come together, they help you form certain sounds and words. Not only can missing teeth cause a lisp or difficulty articulating certain sounds, but they can also cause you to stutter or trip over your words.
4. Changes in Facial Structure
Changes in facial structure are another issue that can occur when teeth are missing. Without the support of the teeth, your jawbone can begin to weaken, and your cheeks can collapse. It can result in your face appearing sunken, and your lips may start to sag.
5. Tooth Loss
The most apparent consequence of missing teeth is further tooth loss. Missing teeth can lead to other teeth becoming loose and falling out. This is because the teeth aren't able to hold each other in place, leading to instability. This can cause an increased risk of decay, cavities, and infection.
6. Bite Irregularities
Missing teeth can also cause bite irregularities because the remaining teeth can no longer work together to create a balanced bite. A bad bite can lead to pain and further complications such as difficulty in chewing, maintaining oral hygiene, and wearing down of teeth.
If you're missing a tooth, it's important to seek treatment as soon as possible. Your dentist can provide you with a variety of treatment options to help you address the problems associated with missing teeth.
4 Most Common & Effective Ways to Treat Missing Teeth
Missing teeth can be pretty embarrassing, but there's no need to worry. With the latest advancements in dentistry, there are now several effective ways to treat missing teeth. Here are the four most common and effective treatments:
1. Braces
Braces are often the first line of treatment for missing teeth. Braces close gaps between existing teeth and help realign the bite. Braces can be used in combination with other treatments to restore the appearance and function of your teeth.
2. Dentures
Dentures are a great way to replace missing teeth. They are removable plates made to fit over the gums and can be used for a single missing tooth or multiple missing teeth. Dentures are easy to maintain and provide a natural-looking smile.
3. Implants
Dental implants are surgically placed into the jawbone and act as a substitute for a missing tooth root. This treatment eases your difficulties in chewing and speaking to a great extent. They provide a strong and stable base for replacement teeth and can last a lifetime with proper care.
4. Veneers
Veneers are thin shells that are bonded to the surface of the teeth. They can be used to cover up chips, cracks, gaps, or discoloration caused by missing teeth. Veneers are a great way to restore the appearance of your smile quickly and with minimal discomfort.
Your dentist can help you find the right solution for your missing teeth. It's important to remember that treatment for missing teeth can take some time and require ongoing maintenance, but the results are worth it.
The right treatment restores your smile and gives you the confidence to show off your pearly whites. So don't delay – take the time to explore your options and find the best treatment.