Whether you are in your married life or, in a live-in/loving relationship, a minor mistake can make you get pregnant. And when you know about your pregnancy, you decide to terminate it by visiting an abortion clinic in Delhi or your locality due to any reasons. The reasons could be your study, career, job, or personal / family / professional responsibility. A doctor at a clinic will discuss every associated point and move to execute the process after your acceptance. For your self-education, you should know about abortion. Here know about medical abortion.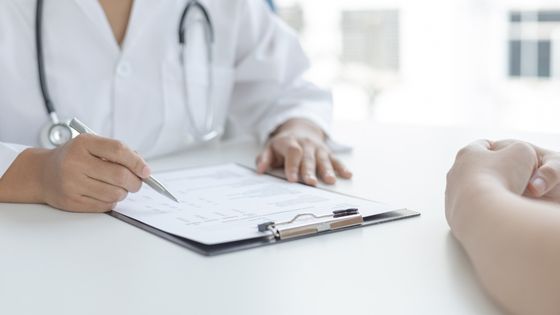 What is medical abortion?
It is a medical practice to terminate a pregnancy with the use of certain medicines. In this, there is no use of anaesthesia or a surgical procedure. With your doctor's advice, you can go through it at your doctor's office or at your home with a follow-up visit. A medical abortion the most effective and safest way to end a pregnancy in the first trimester.
Why do you need to have a medical abortion?
Having an abortion is a highly personal decision for a female or couple. As a female, you choose it to terminate your unintended pregnancy, stay focused on your study/career/job, avoid a threat to your life due to a medical condition, or fulfil your family/job responsibility.
Risks of medical abortion
A medical abortion is the safest and effective method to terminate a conception the first trimester. However, it carries some probable risks. After the completion of the process, you may experience:
Prolonged heavy bleeding
Fever
Infection
Incomplete abortion may need a surgery to complete
An ongoing pregnancy if a prescribed medicine does not work
Discomfort in the digestive system
When a medical abortion is not the right option for you
A medical abortion is not good for you if you:
Have an IUD (intrauterine device) in the place
Suspect having a pregnancy out of your uterus
Have medical conditions like heart diseases, bleeding disorders, chronic liver/lung/kidney diseases, blood
vessel diseases, or uncontrolled seizure disorders
Have a pregnancy of more than 9 weeks
Cannot do a follow-up visit to your doctor
Take a blood thinner
Have an allergy to medicines used to terminate a pregnancy
How to prepare yourself for a medical abortion
It is usually not easy to decide to abort a pregnancy. Whatever decision you make, it is associated with your emotional and physical health. Here are some useful steps for your support:
Talk to your spouse, friends, and family members and request them to support you if required
Discuss all associated points with your doctor
Think of alternative options
Impact on your future pregnancy
Evaluate your overall health and medical history
Conduct a physical examination to confirm your pregnancy with the help of an experienced healthcare provider
Have an ultrasound to know the estimated date of your pregnancy
Have a blood or urine test for confirmation
What should you expect during and after a medical abortion procedure
There is no need for a surgical procedure or the use of anaesthesia in a medical abortion. As per your doctor's advice, you can go through this process at the clinic or at your home. During the process, you can:
Expect of having oral mifepristone or misoprostol, common medicines to terminate a pregnancy
Take vaginal, sublingual, or buccal misoprostol
Have methotrexate and vaginal misoprostol
The medicines used to end your conception usually cause abdominal cramping and vaginal bleeding. In addition, you may experience:
Vomiting
Nausea
Fever
Headache
Chills
Diarrhoea
Your doctor might prescribe medicines to manage pain during and after the abortion and antibiotics to recocver soon. The doctor can disclose the number of days or weeks of your discomfort caused by medical abortion. In the case of home medical abortion process, you should visit your doctor or talk to him/her on your current health.
After the completion of a medical abortion, you can have severe bleeding, chronic abdominal/back pain, fever for more than 24 hours, and foul smelling. Visiting your doctor and requesting him/her can help you manage the issues after the pregnancy termination process.
How to prevent your pregnancy to avoid abortion
As a female, you have an idea about your menstrual cycle and allied reproductive system processes. If not, you should educate yourself on all points associated with your reproductive health. Here are some helpful tips to prevent pregnancy:
Say no to physical intimacy around your ovulation period or fertile window that is normally on day 12 to day 16 in a regular menstrual cycle of 28 days
Take contraceptive pills
Wear a female condom or request your male partner to use condom
Talk to your doctor on other contraceptive means such as copper t
Conclusion
A medical abortion is a safe and effective method to terminate an unintended pregnancy. Before you decide to have it, you should educate yourself about abortion and talk to your doctor in detail. Considering all aspects will be beneficial for you. If possible, pay attention to what can help you have no unplanned pregnancy.