A heart attack has a devastating effect on the patient and his family. Lack of adequate understanding of the situation and treatments after a heart attack creates panic and fear. Medical advancement in recent times has made procedures like Angioplasty easy and familiar. The questions that arise are, 'How will I recover after a heart attack?' or 'Will I be able to lead a normal life after Angioplasty?' Let us answer the questions by focusing on the healthy recovery procedures after Angioplasty.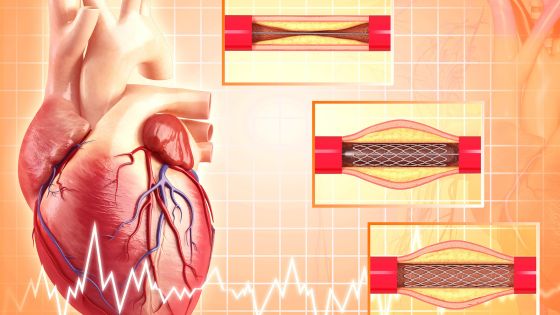 What are the causes of a heart attack?
There are many causes of heart attack. Some of them are-
Sedentary lifestyles- Lack of a healthy diet, appropriate physical activities, excessive smoking, regular drinking, improper sleep, and too much stress give rise to numerous health problems, including heart attack.
Medical conditions- The higher levels of Cholesterol, blood pressure, or blood sugar raise a red flag denoting chances of a heart attack. Obesity is also a cause of many health issues, including heart-related diseases.
Improper blood circulation- Oxygen-rich blood from the arteries to the heart stops flowing due to heart blockages. Blockage in the arteries supplying the heart leads to a heart attack.
What is Angioplasty?
The function of arteries in the body is to carry blood to the heart. There are situations when oxygen-rich blood cannot reach the heart. Such a condition leads to a heart attack. Narrowed coronary artery give rise to heart blockages. Angioplasty is inserting a balloon-like structure in the artery to start blood flow into the heart. The inflated balloon widens the artery, and regular blood circulation begins. Angioplasty is very effective in treating heart blockages.
Tips for healthy recovery after Angioplasty
There is nothing to worry about regarding the after-effects of Angioplasty. Proper care following expert advice is important. Post-recovery phase is vital for a patient's speedy recovery. Here are a few tips that will help you to recover quickly after Angioplasty.
● Listen to your specialist- A cardiologist will know your health conditions better. Do not listen to people who have no specialization in the cardiac field. Half-baked information and improper guidance might lead to complications. Follow the advice of your specialist by taking timely medicines, maintaining a diet chart, and adhering to physical activities beneficial for fast recovery. A cardiologist plays a crucial role in the post-recovery phase.
● Take medicines as directed- Your doctor will prescribe medicine as required by your body. Do not stop the medicines after Angioplasty. Medicines will help to control blood sugar levels, Cholesterol, blood pressure, or blood clotting. Proper medication will help in reducing further complications post Angioplasty.
● Significance of physical activities- Following a fitness regime is important. Physical activities create complexities post Angioplasty, is a myth. One should start with mild and simple exercises. A gradual increase in time and intensity of activities will show great results. One should incorporate moderate physical activities and aerobic training sessions into the daily schedule
● Devising a diet plan- What you eat directly affects your health. Post Angioplasty, patients should avoid having oily or junk foods. Intake of foods with added sugar will be harmful to the body. Avoiding food items that contain trans-fats, sodium, or Cholesterol is necessary. Keep your body hydrated. Quit smoking and say 'No' to alcohol consumption. A few alternative food items that will help in healthy recovery are-
Vegetables, including broccoli and carrots
Fresh fruits like apples, oranges, sweet limes, or melons
Healthy unsaturated fats include food items rich in omega-3 fatty acids. This category of food usually includes fish like salmon, mackerel, sardines, etc.
Vegetable oils like sunflower oil, olive oil, sesame oil, etc.
Nutrient sources like almonds, hazelnuts, cashews, etc.
● Develop an understanding of the disease- A person with adequate information regarding the process of Angioplasty will have a faster recovery rate. It is important to understand the needs and requirements of your body. Search for authentic sources of information. Give your specialist regular feedback on your health condition post-surgery. Try and connect with patients who have faced similar situations. Adequate knowledge and understanding of the treatment and its after-effects will reduce the chances of relapsing cardiac problems.
● Avoid stress and anxiety- The modern world creates stress and anxiety in numerous ways. However, post Angioplasty patients must maintain a peaceful life. Regular meditation, proper sleep, reading books, or listening to music will benefit health. One should engage in activities that will bring joy and happiness in life.
Conclusion
Life post-Angioplasty needs commitment. Individuals must understand the need to lead a healthy lifestyle and follow the guidance of cardiac specialists. Apart from adhering to medicines, diet charts, and exercises, individuals must lead a joyous life. Stress and emotional distress cause a lot of complexities in the body. We should remember to prioritize our bodies and create a fulfilling, happy, and healthy life with Best Cardiologist in Bangalore.