Laser hair removal, also known as laser hair reduction, is a process that reduces or stops the growth of unwanted body hair in men and women. The actual procedure involves the use of light energy, to destroy the hair follicles and prevent new hairs from growing back in those areas. This article looks at everything you need to know about laser hair removal.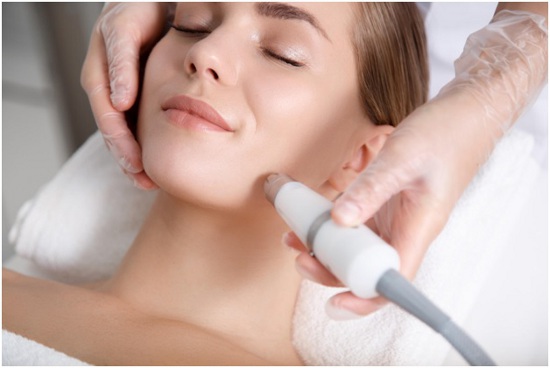 We'll explore the different types of lasers available and how they work, examine common myths associated with this treatment, and go over some frequently asked questions to help you decide if laser hair removal is right for you.
What is laser hair removal?
With laser hair on the rise, it's important to know what it is and how it works. Laser hair removal is a process that uses laser energy to treat the unwanted body and facial hair by destroying the follicles in which they grow.
The idea behind laser hair removal is that removing these follicles will permanently stop them from producing any more hairs. It's not like shaving, waxing, or plucking where the hairs are removed at the skin surface but instead, it targets them inside their follicle. If you want to get laser hair removal then you can consult with the best dermatologist in Lahore or any other.
Laser hair removal types
Laser hair removal can be a great investment in your beauty routine, with the right laser technology and qualified provider. All laser treatments are not created equal, so it's important to do your research before committing. Here is a quick overview of the most popular types of laser treatments and what they're best for:
– IPL (Intense Pulsed Light) is suitable for removing light hairs or for touch-ups on areas with coarse or dark hairs. Treatments can take anywhere from 5 minutes up to an hour depending on your skin type, pigment, and the size of the area being treated. The average cost per session ranges from 4k-10k; some providers offer packages that cover several sessions or a discounted rate if you commit to multiple treatments over time.
Laser hair removal benefits
If you want to learn more about laser hair removal, just schedule a laser hair removal checkup. In this appointment, your technician will go over the benefits of treatment and how the laser is different from other treatments. Our team of technicians has been trained in laser and we're happy to answer any questions that come up during this appointment.
How does it work?
Laser hair removal is a quick, non-invasive treatment that uses laser technology to reduce or eliminate unwanted body and facial hair. The procedure involves the use of a laser beam that's passed over the skin, targeting hair follicles which then heat and break down.
The laser beam penetrates deep into the skin (usually from 1/16th of an inch to one inch), heating the root of the follicle and destroying it. So far, there have been few reported side effects and most people experience minimal downtime after their treatments.
For laser treatment to work well, your doctor will need to give you what's called a laser hair removal checkup before they start any treatments. The best dermatologist in Lahore is very helpful for the treatment of laser hair removal.
Is it permanent?
No, laser hair removal is not permanent. Over time, your body will produce new hairs that can be treated with the laser. This could take years and it is important to keep your skin checked regularly so that if new hairs do grow back, they can be treated before they become thicker and darker than the surrounding hairs.
Some people have reported up to a 95% reduction in hair growth after just one treatment, but this number varies depending on several factors including skin type, age, and history of shaving.
Side effects of laser a laser hair removal checkup usually includes. You'll also get a consultation from the best skin specialist in Lahore about what we can do for your individual needs.
Are there any side effects?
Hair removal is minimal but can include pain and redness at the treated site. It is important to have an experienced professional do the procedure and make sure they're using a quality laser. Laser hair removal checkups can be done by your doctor or another qualified medical practitioner like a dermatologist.
How much does it cost?
As laser hair removal is a medical procedure, it will depend on the country and region. In Pakistan, the average cost of laser hair removal is around 4000-1000 per treatment. We recommend having a laser hair removal checkup with your GP before starting any treatments as they may be able to prescribe some medication or offer additional advice that could help prevent or limit the number of hair being removed. You should also seek medical advice if you have diabetes, skin cancer, liver disease or are pregnant.