A loan against property is one of the best ways to fund your personal and professional expenses in times of financial emergencies. It is a type of secured loan where an individual can obtain a sizable loan, keeping their immovable or commercial assets as collateral.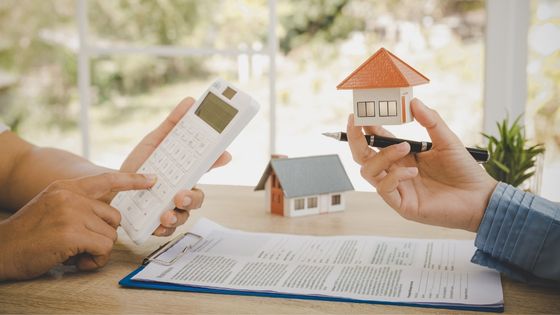 As a secured loan, financial institutions easily disburse the amount if an individual meets all the eligibility criteria for loan against property. Keep reading to know more about this credit facility.
Eligibility criteria to avail a loan against property
A borrower can enjoy the benefits of this credit facility, such as lower property loan interest rates, tax exemptions, etc. if he/she meets the following eligibility criteria:
A willing borrower should at least be 25 years old and not more than 70 years. However, the age factor may vary from lender to lender.
Both self-employed and salaried individuals can opt for a LAP and have to show proof of a steady source of income.
Individuals can submit a joint application to opt for a LAP. In such a case, the total combined income of all the applicants will decide the eligibility.
The mortgaged property must be a freehold without any existing loan against it.
Individuals can also keep their leasehold property as collateral. However, in this case, the property must be free from encumbrance.
The market value of the property must be more than the amount which the borrower is seeking for.
A candidate should own a commercial, industrial or residential property in his/her name.
Willing borrowers must have a CIBIL score of more than 750, which will ensure them to be a low-risk applicants.
Candidates need to provide the proof of status of the property (self-occupied or vacant).
Applicants must be residing Indians
Salaried applicants must be employed by a public/private firm or an MNC for at least 3 years, while self-employed applicants should have a business vintage of minimum 5 years.
What are the documents required to avail a loan against property?
An individual needs to produce the following documents to the lending institution along with meeting all the eligibility criteria for a loan against property:
Completely filled up application form along with candidate's recent photo
Identity proof or KYC documents, such as Pan card, Aadhar card, Voter ID, Driving license, or Passport
Address proof, such as bank passbook, electricity bill, telephone bill, ration card, or rental agreement
Financial documents like bank statements, ITR/ Form 16, salary slips, etc.
Valid documents of the mortgaged property
IMD or Initial Money Deposit cheque for the application procedure
Any other document as asked by the lender
On successful verification of all the documents mentioned above, the lending partner will conduct legal checks and disburse the loan within the shortest turnaround time.
Benefits of a loan against property
Some of the beneficial aspects of a loan against property are as follows:
This loan is free of end-to-end restrictions. Hence, candidates can use the obtained amount to fund any personal or professional expense without worrying.
Borrowers can avail of tax benefits on the interest paid under the Section 24(b) of the Income Tax Act.
The loan against property EMI calculator offered by several lending partners allows you to know your monthly instalments beforehand and plan your expenses accordingly.
Financial institutions approve this loan within a short turnaround time as they can easily recover the unpaid dues from the mortgaged property.
The levied interest rate on a LAP is comparatively low due to its secure nature.
Further, several financial institutions in India provide pre-approved offers for their financial products, such as loans against property, home loans, etc. These exclusive offers fasten the approval procedure and ensure a smooth disbursal of the loan. To check the pre-approved offers online, existing customers must enter their names and mobile number.
To sum up, an individual can easily opt for this loan by meeting all the eligibility criteria for a loan against property. However, before deciding on a lending partner, potential borrowers must compare the offers extended by different lenders and make an informed decision accordingly.