Among the different types of investments, stocks remain the most appealing and attractive to individuals looking to grow their wealth. However, the volatile and unpredictable nature of this marketplace does not always promise fruitful returns. Risks are an integral part of stock market investments and cannot be eliminated. That is why experienced investors learn how to mitigate risks and use regular and disciplined investments to build a large portfolio.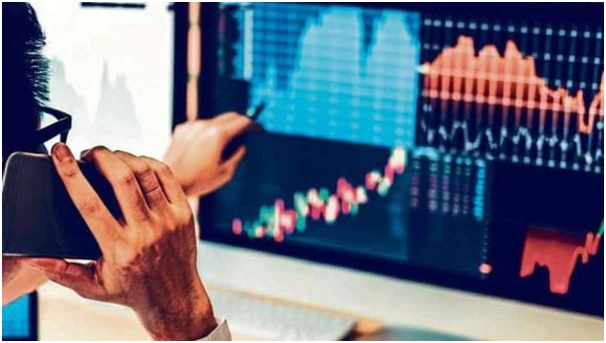 Steps to build a million-dollar portfolio with stocks
These are some crucial points that may help investors build a massive portfolio over the long term.
1. Thorough background research of stocks
To begin with, research is the key to averting major losses in the share market. After completing trading and Demat account opening procedures, one must first focus on studying the market. They should also research and compare the performance of stocks of different companies over time before making any investment decision.
It is important to note that, researching stocks does not dilute the risk of losses. Even with substantial research, one may face huge losses due to unpredictable factors. But such events are rare and over time, their effects are averaged out.
2. Avoiding herd mentality
Secondly, to build a substantial portfolio, an investor must choose which stock is suitable for his/her goals based on their research. Following notions of peers or recommendations from random strangers on the internet usually lead to losses. Also, one must avoid panic or emotionally driven actions while investing in stocks.
One must not sell his/her stocks instantly as the market falls. During such time, they must wait to see whether the market stabilises subsequently before taking the next action. Similarly, one must avoid immediately buying stocks that everyone around seems to be investing in. The mantra is to wait before making the next move in such situations.
3. Choosing variety over quantity
Every investor, new or old, must focus on portfolio diversification rather than purchasing more stocks of the same company. This will allow an individual to profit from all kinds of market situations and cushion against huge losses. For this, one must invest across various industries for long-term and short-term gains.
Investing all funds in one company is a huge mistake according to most experts. This is because, if the prices of that company's shares fall, the investor is bound to make major losses. However, by diversifying one's portfolio, an investor can overcome such losses with gains from other stocks.
4. Avoiding margin trading
In simple terms, margin trading is the procedure of purchasing stocks with borrowed funds. This is a very risky trading strategy as the use of leverage increases both potential profits and losses. For long-term wealth creation, investors, especially beginners, should these strategies and rely on investing in fundamentally strong companies.
Seasoned investors who can study the market pattern thoroughly can choose to invest with borrowed funds in certain instances. But people do not need to use risky strategies to build a large portfolio.
5. Monitoring investments regularly
As stated earlier, research is a mandatory step to start investing in the stock market. Investors need to study the performance of a company and purchase its stock only after a comparative analysis. They must continue to monitor how that company is performing even after investing.
This will help provide them with an insight into whether they will receive expected returns on their invested amount. Regularly monitoring one's investments also helps an investor foresee any chance of a rise or fall in share prices and take steps accordingly.
6. Knowing the business models of companies
While investors research the stocks of companies before investing, they must take into consideration the company's operation, revenues, and profits. To know how the company works to generate income and returns for investors, one must try to understand its business model. One can choose to compare models of different companies in the same industry and plan future investments strategically.
7. Purchasing and selling stocks at the right price
While investing in the share market, one may notice that many people prefer stocks of popular companies. However, the prices of these stocks are quite higher than most people's budget. In such instances, it is better to skip such stocks. Purchasing them with a tight budget might cause problems in one's financial planning.
Similarly, some investors keep holding onto their investments till they can sell them at the "right time". If investors have plans for redeeming their profits, it is a good idea to sell stocks when the prices are higher.
Finally, to build one's portfolio to a million-dollar one, patience is the key. Every investor whether new or seasoned must start with small investments and focus on proportionate asset allocation as per their goals. Learning how to make good decisions and disciplined investments are the keys to long-term wealth creation.